Mysterious artist Deathpact has delivered the final installment of their MIDHEAVEN: OPUS series with two fresh tunes.
---
Whether you've found yourself dancing to one of their sets or immersed yourself in the ever-growing lore, it's been seemingly impossible to avoid getting tangled up in Deathpact's grip. Since first emerging on the scene this mysterious artist has put music at the forefront of their fans' experience as they've delivered a plethora of tunes that have further captivated those who love dynamic electronic music.
Last year saw Deathpact begin the MIDHEAVEN: OPUS journey with its first two volumes before roaring into 2023 with the third, while further tantalizing fans with performances filled with stunning energy. Now, the final chapter has been revealed with two new tunes, "AXIOM" and "PRETEND," for everyone to feast their ears on.
The two tracks on MIDHEAVEN: OPUS 04 carry on with the thematic elements found within the first three MIDHEAVEN: OPUS releases, effectively putting a bow on the series while showcasing Deathpact's innate production abilities. "AXIOM" leads the way with eerie, otherworldly synths. From there the punchy drums and piano notes offer a touch of somberness to the soundscape before the dirty, aggressive drop kicks in for a gritty ride into the darkness.
The finale of this series, "PRETEND," arrives next with a lighter, more airy intro that guides directly into the modulated vocals with lyrics that will leave you questioning everything about this project and perhaps even life itself. The beat of the track features gorgeous layer upon layer of electronic goodness while the vocals themselves hypnotize the soul. After all, with Deathpact we may never really know where it starts, and where its ends.
Deathpact's MIDHEAVEN: OPUS 04 is available now on Spotify and other streaming services. Give it a listen, make sure to catch them at their upcoming tour stops, and let us know what your thoughts on this series are by dropping us a comment on Twitter!
Stream Deathpact – MIDHEAVEN: OPUS 04 on Spotify:
---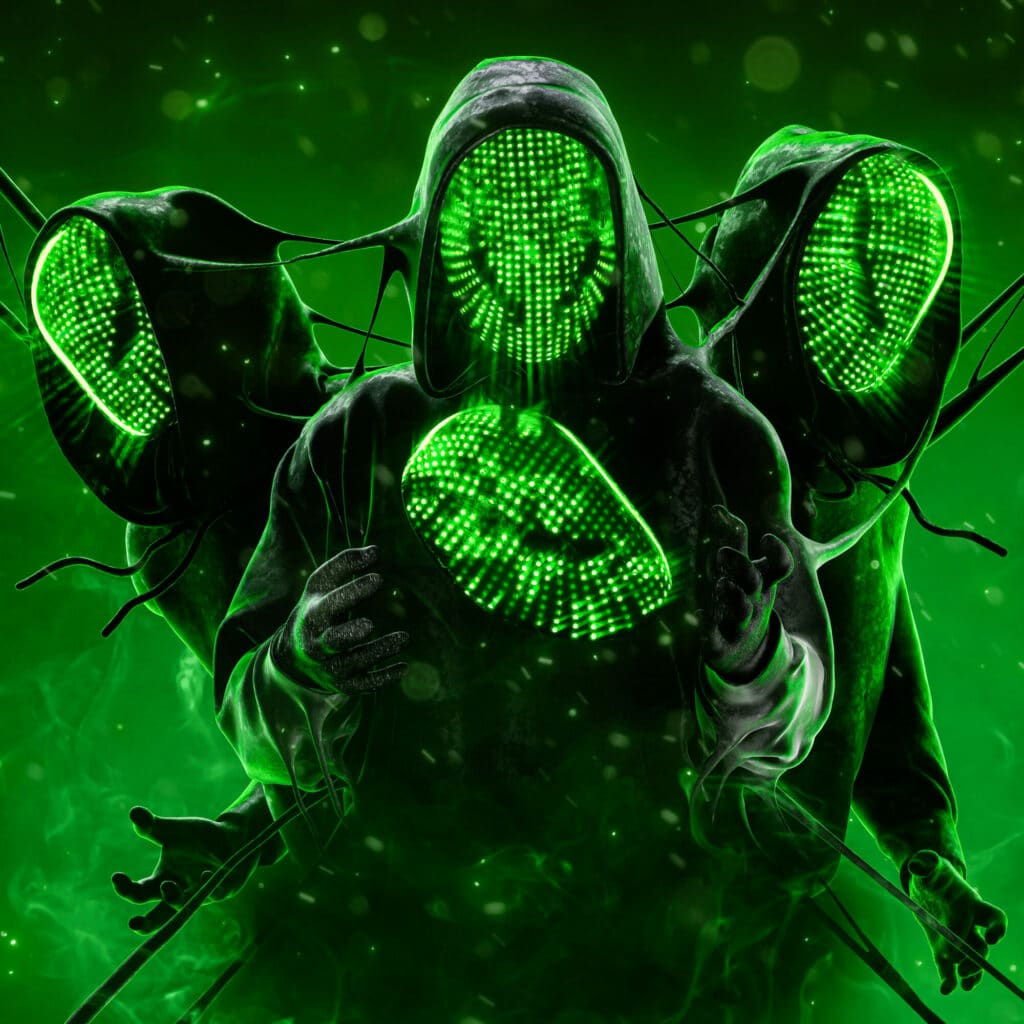 ---
Follow Deathpact:
Website | Facebook | Twitter | Instagram | SoundCloud | YouTube | Twitch