dela Moon unleashes the beast with the release of her four-track drum and bass EP, Rough Protocol – out now on Play Me Records.
---
West Coast-based artist dela Moon has been a trailblazer in the underground bass scene and continually proves she's a force to reckon with. Although 2023 has just begun, she's already been a busy bee. Not only has she been steamrolling through the first month of the year with several appearances including Momentive Recordings' latest event in Los Angeles and direct support for Monty at The Black Box in Denver, all while lending a hand with heart-expanding full-moon gatherings for Moontribe Collective.
Building on the energy this year, dela Moon announced that she had been working on some new music, and today, she released the Rough Protocol EP to share with the world. This four-track collection is packed with all the electric high-powered energy a drum and bass enthusiast could dream of as they immerse themselves in hard-hitting beats, synths that will make your knees buckle, and so much more.
As the title track "Rough Protocol" rampages through your speakers, you feel as if you've lost all control as you rush along with each punching kick. You catch your breath for a moment as there is a subtle break in pace but soon the build-up becomes unbearable to ignore as you soar through the soundwaves once more. A supersonic wave hits you as "Memory Error" blasts you into the next dimension with each electrifying synth and hi-hat combo.
Lending a hand, Forin comes in to tag team on "Symmetrons" reaching operation overdrive. Keeping you at the edge of your seat its entire runtime, you can't help but feel a pulse of compliance rush through your veins as the two masterminds have you in the palm of their hands. You dangle by a thread as each build-up has you gasping for air, but you willingly keep coming back for more. Then, dela Moon ends the EP with "Control Flow" which will have you disassociating as you escape reality and enter her mind. This space feels more relaxed than the other tracks and its watery soundscape is the perfect way to wind down from the adventure listeners just experienced.
Rough Protocol expresses all the electrifying elements of drum and bass flawlessly and is only further proof that dela Moon is perfecting her craft. See what all the hype is about and listen to the Rough Protocol EP on Spotify or your preferred platform and follow her on social media to see what she's up to next!
Stream dela Moon – Rough Protocol on Spotify:
---
dela moon – Rough Protocol – Tracklist:
Rough Protocol
Memory Error
Symmetrons ft. Forin
Control Flow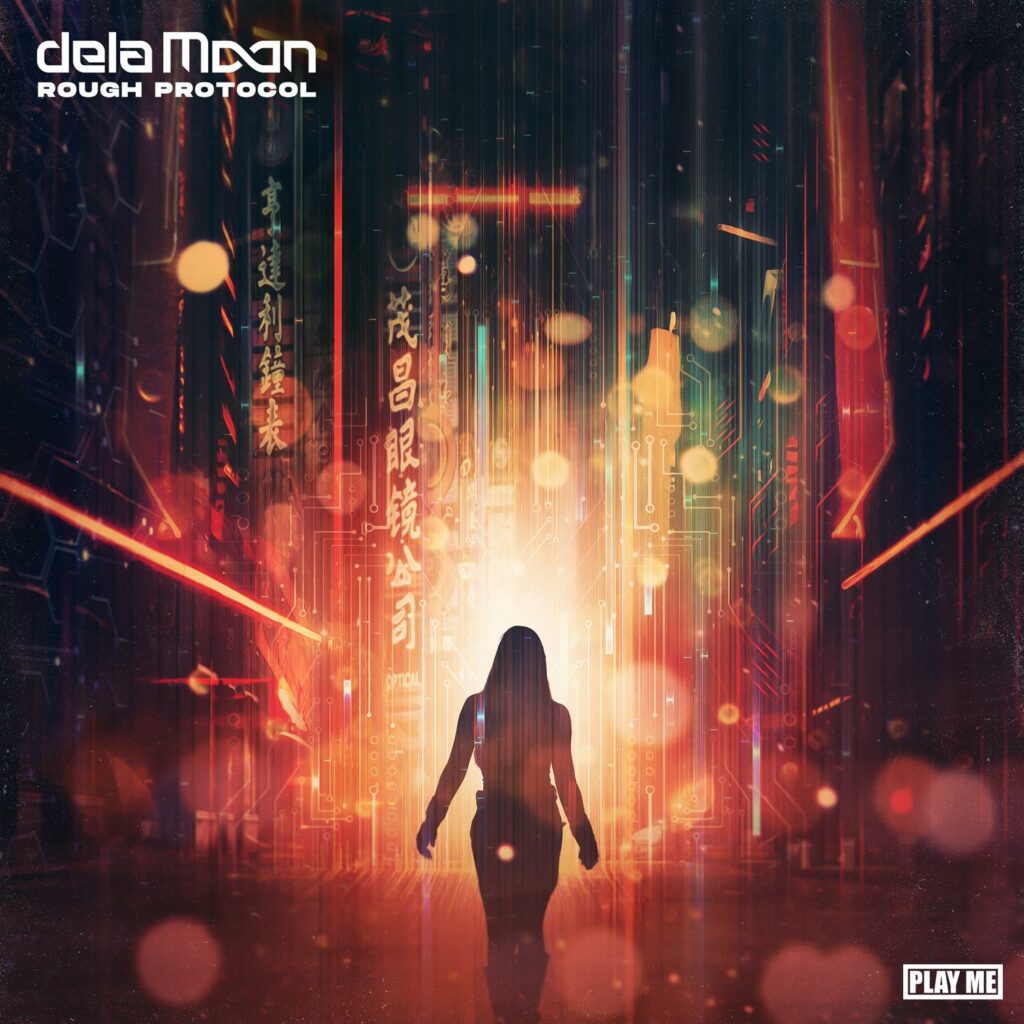 ---
Follow dela Moon:
Facebook | Twitter | Instagram | SoundCloud