Monty and Visages flirt with the angels and demons on their shoulders with their latest two-track release to land on 1985 Music.
---
Monty and Visages are skyrocketing at the speed of light with every irresistible track that reaches the masses. Monty is known for perfecting his diverse range of dubstep, drum & bass, and 140 that continually breaks barriers, while Visages brings their magic touch to the same avenues by utilizing four minds to dive deep into uncharted territories. Not only are they all proving their rightful respect in the scene, but also as combined forces once more with 1985 Music by their side. If you thought you'd have heard your favorite 140 track before today, think again.
Prepare to rise and fall to the sounds of the gods as Monty and Visages unleash their celestial and satanic energies for their latest two-track release to land on the Alix Perez-led imprint. It won't take you long to bow to your knees once the sounds of "Ange" begin to play and be sent off on a quest from the gods themselves. The dramatic build-up with vocal stabs fills you with a sense of purpose before layers of discombobulating glitches leave you wondering if this has all been a figment of your imagination.
The other tune, "Démon," reaches for you with its hand of temptation and pulls listeners back down into the reality that darkness always lurks nearby light. Unsettling elements wash over the mind as a grime-influenced beat walks you into a realm of uncertainty. The basslines and snares present will put you in a trance, and if the devil was smart, he would have this track play at the gates of Hell because listeners would walk right in. The dance between good and evil is expressed perfectly in this body of work, and it's an experience that will have you coming back time and time again.
Listen to Monty and Visages' "Démon" and "Ange" on your preferred streaming service, and follow them on their socials below to see what they're up to next!
Stream Monty & Visages – Démon / Ange on Spotify:
---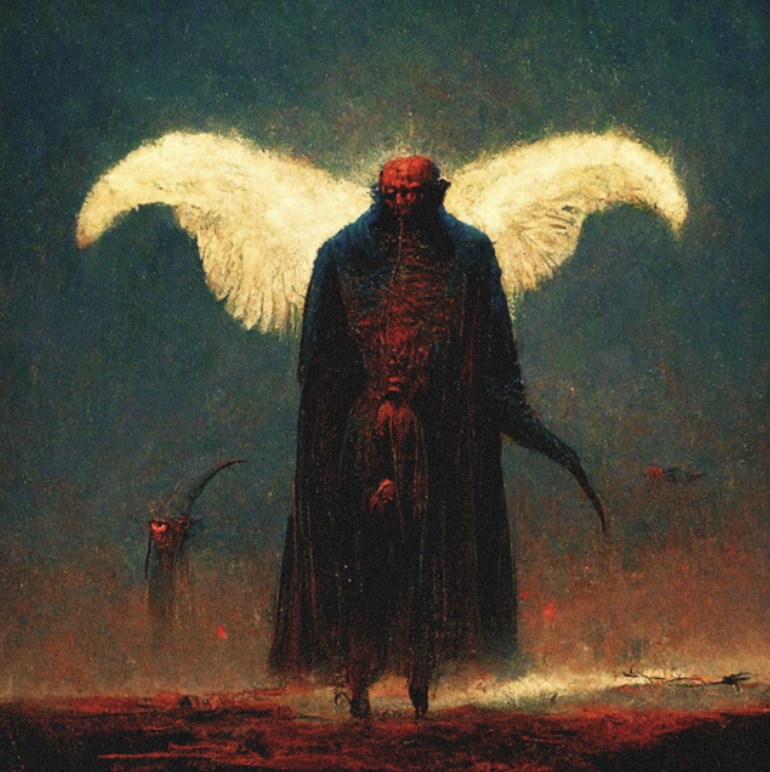 ---
Follow Monty:
Facebook | Instagram | SoundCloud
Follow Visages:
Facebook | Twitter | Instagram | SoundCloud