Experimental bass artist isqa becomes the first artist to release new music on REZZ's freshly-minted imprint HypnoVizion with the i 4ove you EP.
---
REZZ has dominated the minds of her faithful followers for years with impressive releases and hypnotic sets at festivals and clubs near and far, but this year she added a new title into the mix – label owner. In October, she announced the launch of HypnoVizion, her very own imprint that she intended to become the home for her future releases, along with those she's curated from other artists. Today, the first producer to make their way to the label is one of REZZ's longtime friends in the scene, isqa.
The story of isqa begins back in 2013 when Jordan Orcaz, the artist behind the alias, released Tetraform along with a handful of other releases. If you thought Orcaz's name might sound familiar, then you more than likely know him by his No Mana moniker, which he leaned heavily into over the past decade and rose to prominence under after shifting gears. Now, he's shifted back to those left-field sounds from the days under the alias to breathe new life into his original project with the four-track i 4ove you EP.
The i 4ove you EP begins with "flusterfuck," a track that is teeming with glitched-out elements and bass thumps in its eerie, unpredictable soundscape. This track eats you up and spits your right back out, leaving an impression that isqa is not here to play around. The next track, "i should've been dead," comes in guns blazing as well. Originally premiered as part of a 30-minute video on YouTube that dropped a month ago, this tune is an absolute monster that showcases his insane sound design as the bassline rises and drops you into oblivion while other odd elements swirl in the mind.
When listening to the penultimate tune, "mycelium faceplant," you'll first get swept away by the stunning vocals from fknysd before feeling like you've smacked your face right into the forest floor with glittering synths and computerized elements taking control of your soul. Speaking of having your soul taken over, the aptly titled final track "souls" acts as a proper end to this hypnotic ride. The lighter, chopped-up intro builds up quickly to a drop of epic proportions that will leave you searching for the nearest rail to hold onto as you're churned through this distorted, bass-fueled ride.
Listen to i 4ove you on Spotify or your preferred platform, and make sure to follow isqa on social media for updates on future releases and more.
Stream isqa – i 4ove you on Spotify:
---
isqa – i 4ove you – Tracklist:
flusterfuck
i should've been dead
myselium faceplant
souls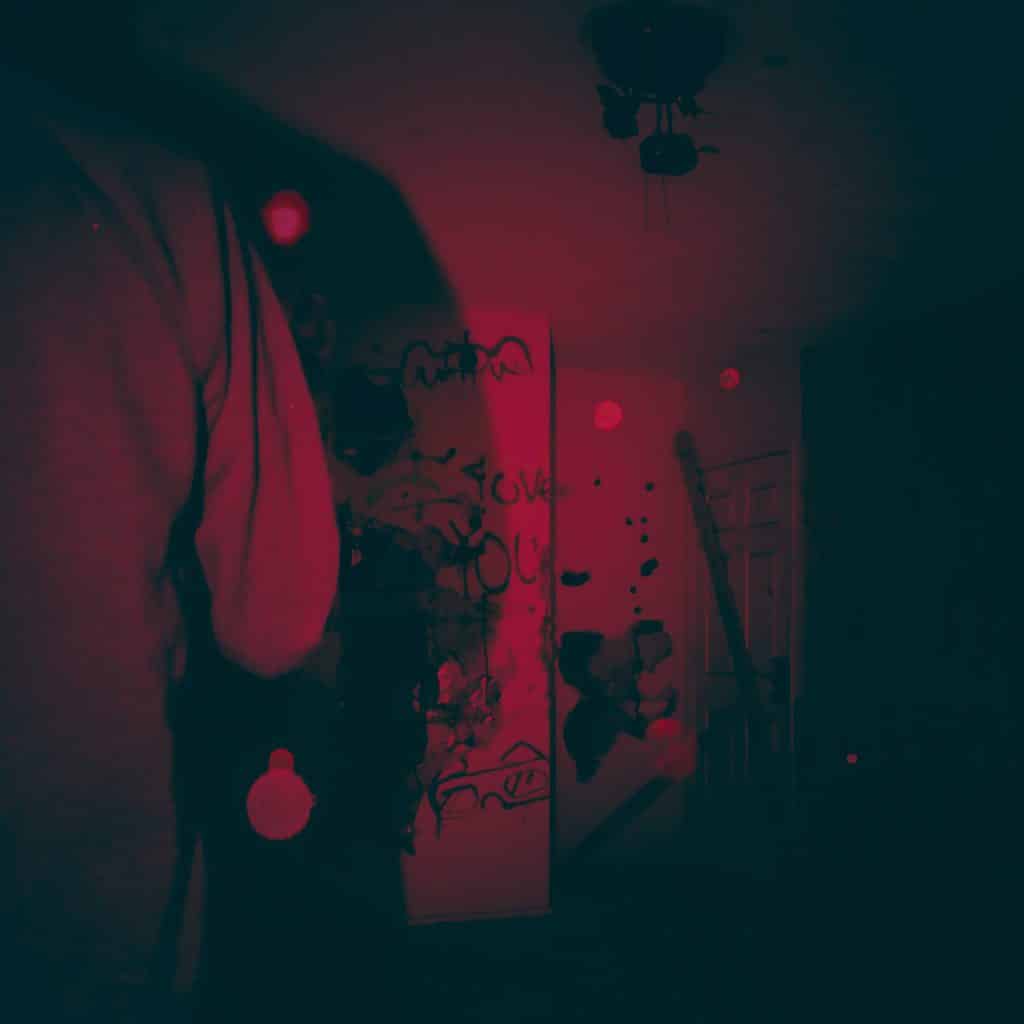 ---
Follow isqa on Social Media:
Facebook | Twitter | Instagram | SoundCloud | YouTube