Redrum gives listeners a taste of her witchy sounds with her new EP, Chaos Theory, which is out now on WAKAAN.
---
If you're not yet familiar with the sounds of Redrum, you'll definitely be in a rush to know everything there is to know about her after hearing her releases. She is a stunningly talented artist who is blazing through the scene at a rapid pace to make her way to the top. Known for her enchanting bass manipulation, Redrum continues to leave an impression on anyone who dares listen. Her style transcends the bass realm to create a sense of euphoria with emotion-filled, soul-touching soundscapes.
First gaining major attention after being featured on Subsidia Dawn: Vol. 2, Redrum has since joined SSKWAN and was featured on Electric Hawk's In Unity. She has gone on to gain many forever fans, establishing herself and her captivating sounds within the bass music community by playing support for some major artists including the likes of G Jones and Liquid Stranger. Now, the rising witch brings her mystifying talents through the looking glass with the Chaos Theory EP.
The Chaos Theory EP takes listeners on a journey through the chaotic mind of Redrum and begins with the titular track, "Chaos Theory." This track sets the stage for what's to come and shows listeners that she did not come to play. "Chaos Theory" takes on a life of its own with invigorating vocals that are sure to lure listeners in from the moment they press play. The heavy bass and hard-hitting claps make this tune irresistible at its core before "Paradigm Shift" flips everyone on their head.
The third track, "Twilight" feels like a spiritual awakening as listeners enter new, unchartered territory. The raw vocals and beat are reminiscent of an incantation being placed upon everyone by the witch herself and further twists the mind. The fourth and final track, "Idiosyncrasy," finishes the spell off, creating a Twilight Zone of an experience that's filled with oddities and curiosities from the realm that Redrum calls home.
The Chaos Theory EP shows the true nature of Redrum in all of her glory and will leave anyone who tunes in to it completely enchanted. Listen to her latest release on Spotify or your preferred platform and let us know what your thoughts are in the comments.
Stream Redrum – Chaos Theory EP on Spotify:
---
Redrum – Chaos Theory EP – Tracklist:
Chaos Theory
Paradigm Shift
Twilight
Idiosyncrasy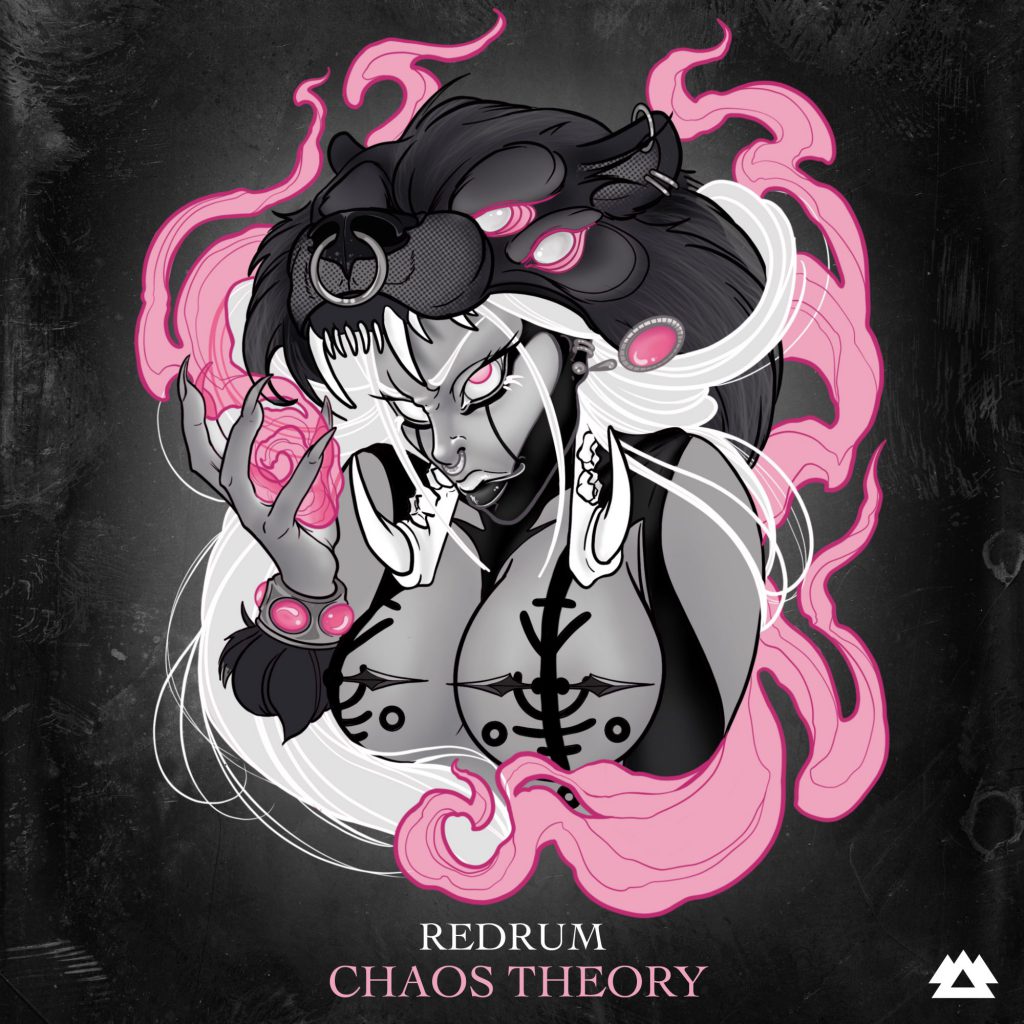 ---
Follow Redrum on Social Media:
Facebook | Twitter | Instagram | SoundCloud