Walker & Royce are set to embark on their US tour, and you can win a pair of tickets to their show at the Shrine Expo Hall in LA!
---
A night out to experience Walker & Royce behind the decks is Just What The World Needs, and that's not just a fun play on the title of their forthcoming US tour and EP; it's an absolute fact! Their latest package of party-forward beats is set for release on January 20, just days before they hit the road and head to Detroit to kick off a string of wild nights that house heads would be a fool to miss.
For those of you who have yet to "Feel The Vibe," pun intended, what can one expect at a Walker & Royce event? Well, first off, you can be guaranteed a night full of unpretentious socializing, fueled by quirky soundwaves and classic rhythms served up by a couple of go-getters who have had their finger on the pulse of the scene for over a decade. Whether they pull out fan-favorite showstoppers like "Rave Grave," "Bodies Do The Talking," or "Word," tantalize the masses with selections from their Rules Don't Apply imprint, or go absolutely sideways with tunes off the beaten path, expect to leave re-energized and begging for your next Walker & Royce encounter.
Now, before you grab your tickets, there's an opportunity that may save you a little bit of cash. On February 4, Walker & Royce will be heading to the Shrine Expo Hall in LA, along with VNSSA, OMNOM, and a special DJ set from Mindchatter, and we're offering you a chance to win two tickets to the show.
Enter our contest on Gleam and make sure you're following EDM Identity on Twitter and Instagram so you can tag your friends for extra entries. Stay tuned for the announcement of the winners on Thursday, January 26!
Win a Pair of Passes to Walker & Royce's Tour Stop at The Shrine LA!
---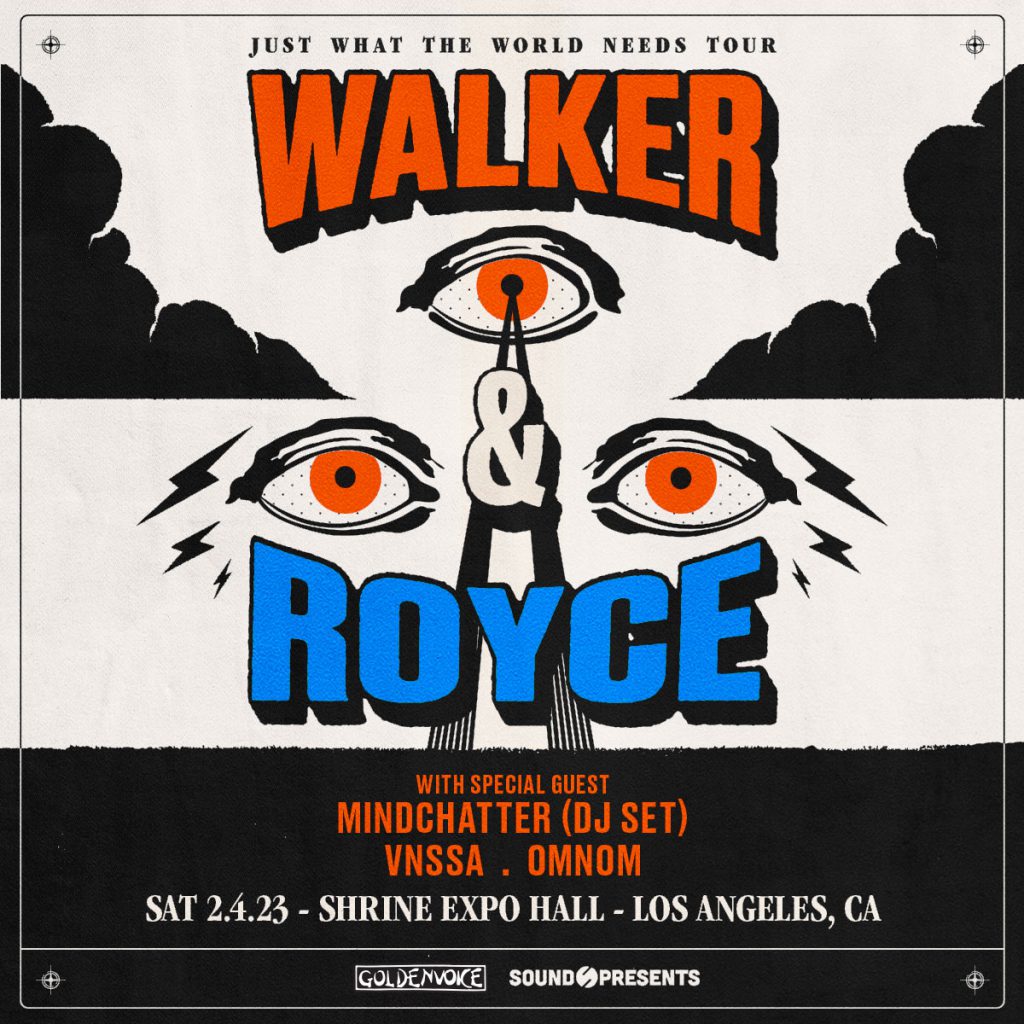 ---
Follow Walker & Royce:
Facebook | Twitter | Instagram | SoundCloud | Spotify