Mindchatter explores a medley of sounds and unique concepts with his incredible sophomore album on Mind of a Genius, DREAM SOUP!
---
From his earliest tunes to the release of his debut album, Imaginary Audience, Mindchatter has garnered praise from fans and tastemakers alike in the scene. More recently, the New York-based producer toured with Polo & Pan bringing his new live show to cities across North America while also building anticipation for his sophomore album, DREAM SOUP,
Over the past few months, Mindchatter teased tracks off DREAM SOUP, including "Math," "Nothing On Me," "It's Ok (it's Not Ok)," "Inch Off The Earth," and "Answer Me." Now, this genre-bending multi-instrumentalist has unveiled the full 13-track auditory experience that boasts of influences from dance, indie, and pop, while also showcasing the unique production style that makes his music stand out. Each tune takes on a life of its own, transporting listeners into Mindchatter's world where unchecked chatter in the skull will drum up all kinds of feelings and philosophical questions.
Listen to Mindchatter's DREAM SOUP on Spotify or your preferred platform, and read on for a deeper dive into the tracks on the album.
Stream Mindchatter – DREAM SOUP on Spotify:
---
The first taste of DREAM SOUP comes in the form of "Human Shape," a track that hits with every ingredient from the vocals to its downtempo but dancy beat.
"Human Shape" begins with a sample of labored breathing and an alluring bass line before dropping into a low-key yet bouncy tune. Mindchatter's crooning vocals perfectly contrast the darker bassline and bring a complementary airiness to the song. There are also portions of lyrics that are hit with flares of echoes giving "Human Shape" more depth and even more to love. As the lead track on the album, it does a perfect job drawing you into Mindchatter's world and leaves you excited and curious to listen to more.
"It's Ok (It's Not Ok)" touches on the fragileness of vulnerability but with a warm and inviting feel.
"It's Ok (It's Not Ok)" is brimming with worldly elements, from the Latin-infused keys to the swing in each percussive instrument. These classic elements paired with the arpeggiated synths will have your body vibing and bobbing to the beat. In contrast, "Glide" has a more unsettling, eerie vibe. The intermittent lyrics can be heard saying, "tonight I'm going to be somebody else," which you can interpret as the voice in your head that keeps you from being your true self.
"Inch Off The Earth" shines with its simple arrangement, while "Answer Me" shines in its vocal processing and high energy beat. A theme across the album is the incredible vocal processing that allows Mindchatter's voice to take many forms. "Answer Me" is a prime example of this. The first voice you hear on this tune is Mindchatter's, but it's pitched down before his staple airy vocals enter. His voice gets distorted from added effects like reverb, echo, and pitch at different parts throughout the song.
"Here I Go Again" and "Math" are highly notable singles that will live rent-free in your mind from the first listen.
"Here I Go Again" is another simply arranged track with dancier elements throughout. The driving bassline establishes the rhythm and flow before being joined by Mindchatter's hushed vocals. The lyrics allude to falling back into broken routines, which is something nearly anyone can relate to. As he mentioned in his earlier quote, sometimes we are our own biggest obstacle standing in the way of greatness and achievement.
"Hide Your Face" is a standout on the album, reminiscent of late-night dance parties and festival shenanigans.
Flaunting a more deep house/electronica vibe, "Hide Your Face" allows Mindchatter's fluttery vocals to shine alongside the arpeggiated synths and dark and looming beat. This is another track where you can prominently hear his voice get chopped and distorted to create interesting build-ups and bridges. As a more dance-forward track on the album, it adds a nice energy boost as we listen past the halfway point of DREAM SOUP.
"Nothing On Me" and "Starlight" are easy on the ears and will surely brighten your day with their upbeat, captivating sounds.
When you need a pick me up, "Nothing On Me" will boost your vibe. When you need to take your mind off stressors, "Starlight" will coddle you. Each boasting its own personality, "Nothing On Me" has a more upbeat and happy vibe while "Starlight" carries a more serious tone. The former touches on the idea of investing in someone or something you love rather than negative vices, while the latter paints a picture of a day in the life of Mindchatter as he journeys through the city that never sleeps.
"Sticks And Stones" has a ballad feel to it as if Mindchatter is singing directly to you. It's a stripped-down track led by emotional strikes of the piano and his prominent vocals. Later joined by simple percussion elements, "Sticks And Stones" has less production flare than other tracks on the album, allowing the core elements to lead comfortably.
Beginning with a warm Rhodes sound in its keys, "Too Little, Too Late" is accompanied by a sultry beat. This track lives at the intersection of electronica and indie-pop as it pulls influence from each genre and pairs perfectly with Mindchatter's production magic. As the album comes to an end, "Too Little, Too Late" softly ushers listeners to DREAM SOUP's final song.
DREAM SOUP comes to a grand but tender conclusion with its final track, "I'll Keep Trying To Explain."
The piano-driven "I'll Keep Trying To Explain" acts as a beautifully crafted outro song – whether it was written for that purpose or not, this one ends on a subtle note putting Mindchatter's vocals and instrumentation at the forefront of the track. It rightfully reinforces the exact things that stand out across the entirety of DREAM SOUP.
When there are few barriers to entering the production game, Mindchatter has honed his craft and found a way to set himself apart from the crowd.
His songwriting ability, fluency with multiple instruments, and unique approach to music production make Mindchatter one of the most exciting producers to follow right now. If you want to see Mindchatter live, he will be taking DREAM SOUP on the road, or if you are going to Coachella Weekend 2, you can catch him at the Do LaB stage!
---
Mindchatter – DREAM SOUP – Tracklist:
Human Shape
It's Ok (it's not Ok)
Glide
Inch Off The Earth
Answer Me
Here I Go Again
Math
Hide Your Face
Nothing On Me
Starlight
Sticks And Stones
Too Little, Too Late
I'll Keep Trying To Explain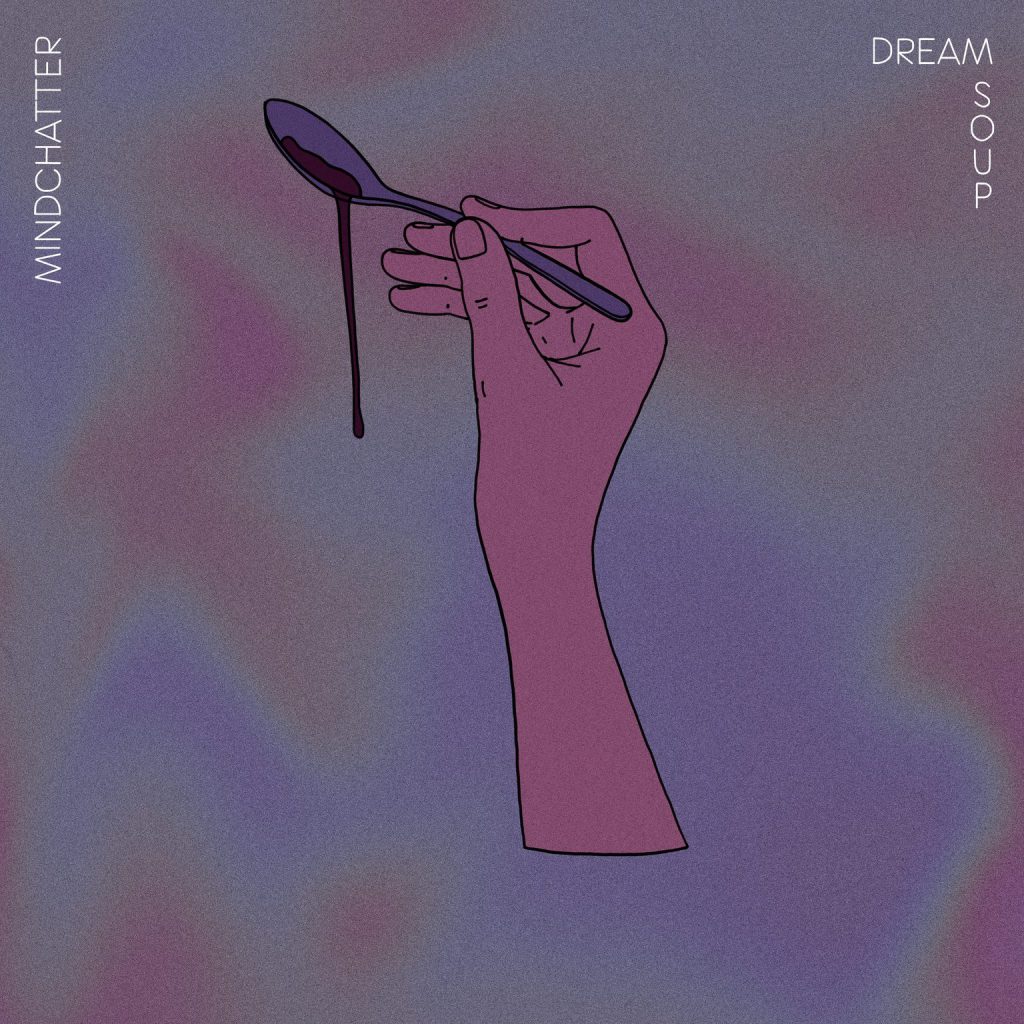 ---
Follow Mindchatter on Social Media:
Website | Facebook | Twitter | Instagram | SoundCloud | YouTube