SSKWAN delivers a star-studded tracklist with Liquid Stranger, Canabliss, and more on the debut compilation, Synergy.
---
One of the hottest labels to come up on the bass music scene comes from none other than the mind and team of Liquid Stranger, with their brainchild SSKWAN. Sprouting from their sister label WAKAAN, SSKWAN brings their "mood-altering" vibe to create and uplift subgenres in their highlight of bass music. Their goal is to keep making waves in the bass scene while challenging experimental musical ideas, and the decorated roster of artists who have found a home on the imprint is impressive, to say the least.
Today, SSKWAN released their first compilation, Synergy, and it's stacked with 21 tracks from fan favorites artists such as Sharlitz Web, Super Future, Champagne Drip, and label-head Liquid Stranger, as well as introducing some new names to the project. There's a custom vibe of ethereal and harmonious downtempo energy that blends with the signature sounds that embody the name of this release from start to finish. Some of the standout tracks, like An-Ten-Nae's "I'm A Warrior" and Liquid Stranger's "Sunspot," will reel you in, but the soundwaves of the newcomer's minds will make you want to stay a while.
Get a kick in with the hypnotic "Be Okay" by Blookah, and get a classic twist on dark, sensuous bass with Canabliss and Common Creation's tracks, "Limbo" and "Sonic Sugar." Ghost Creek and Dillard deliver some R&B-inspired sounds with a twist of modern electronica, while LUZCID's "Digital Dojo" and Mousai's "Dreamscape" explore the gorgeous soundscapes and panned designs that will surely itch the scratch in your brain.
There's plenty of dubstep flair from Shlump's "Somebody Else" and Tripp St.'s "Lemonade," while Ujuu and Super Future keep up the grimy, booming energy. Sharlitz Web returns with a captivating, mind-melting blend in "Spider's Realm," while the releases from ALIGN, Champagne Drip, and Jaenga, as well as the collaboration between illoh & UNKNWN make for upbeat, high-energy rides into the bass music realm.
The eye of the future SSKWAN holds in their Synergy compilation is packed full for any listener to fall deeply in love with their sound and mission. Give this compilation a listen on Spotify or your favorite platform, keep up with SSKWAN on socials, and let us know your thoughts on this release on Twitter!
Stream SSKWAN – Synergy on Spotify:
---
SSKWAN – Synergy – Tracklist:
ALIGN – Root Vibration
An-Ten-Nae – I'm A Warrior
Blookah – Be Okay
Canabliss – Limbo
Champagne Drip – Syrup
Common Creation – Sonic Sugar
Dillard – Feel Love
Ghost Creek – 3 Days
illoh & UNKNWN – Livity
Jaenga – Atmosphere
Liquid Stranger – Sunspot
LUZCID – Digital Dojo
Mousai – Dreamscape
Ravenscoon – Feel That Way
Redrum – Breathe
sharlitz web – Spider's Realm
Shlump – Somebody Else
Sidecar Tommy – Lights Out
Super Future – Flavor
Tripp St. – Lemonade
Ujuu – Free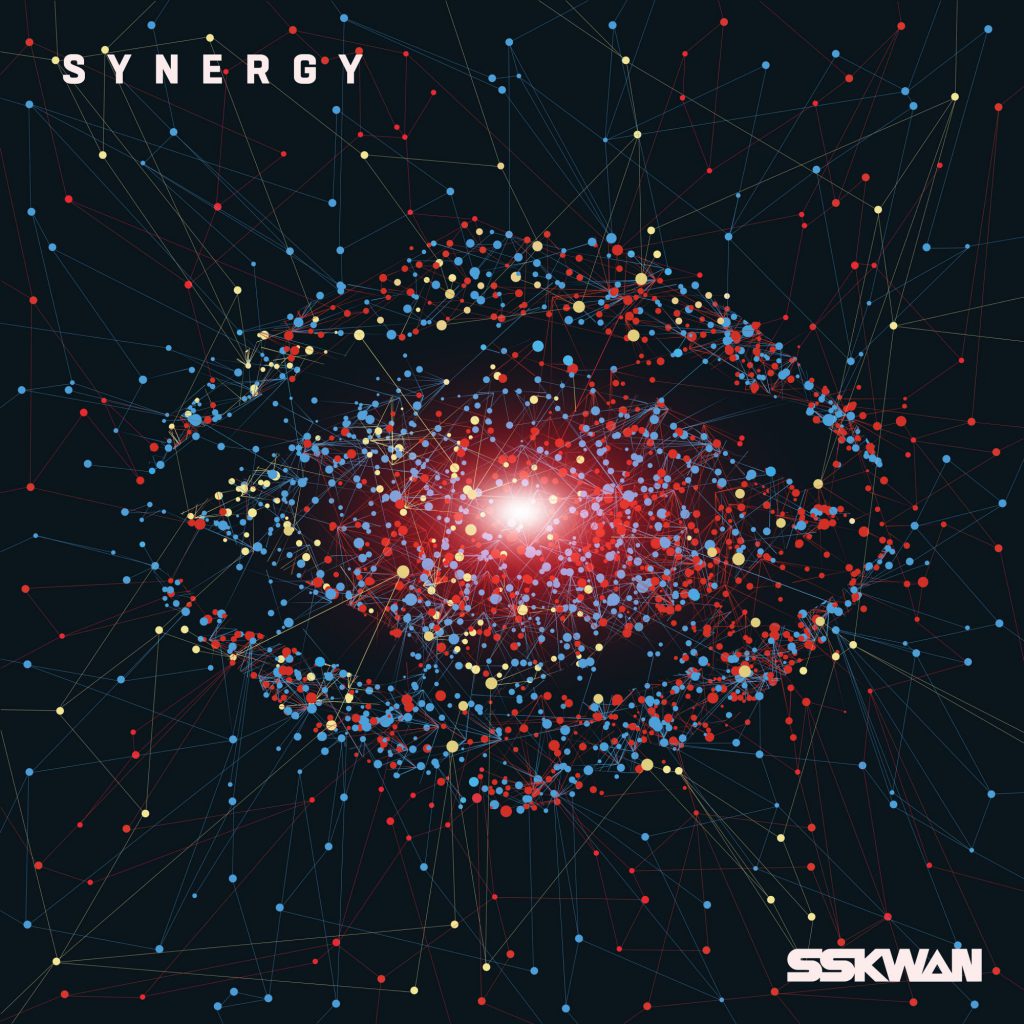 ---
Follow SSKWAN:
 Facebook | Twitter | Instagram | SoundCloud | YouTube