Sharlitz Web shows everyone a softer side of her sound while preserving her signature edge on her new SSKWAN release, Spider Lily.
---
Sharlitz Web has been relentlessly taking the scene by storm since her arrival, and her newest EP, Spider Lily, sits gently yet firmly in the eye of that sonic storm. Named after a symbol of rebirth and evolution, Spider Lily is a powerful three-track EP evoking a strong theme of bass-heavy contemplation. Unlike her acclaimed Spider Cider EP, which came out on WAKAAN, her newest project is introduced on the imprint's downtempo side, SSKWAN, to showcase her softer side without sacrificing the visceral experience that is her sound design.
Inspired by the anniversary of her sister's passing, Spider Lily was Sharlitz Web's way to create her own musical safe space. Fans of the arachnid-inveigled producer listening to this EP will sense the familiarity of her signature edge but will also find a deeper layer of vulnerability never before heard. Starting off with "Therapy," Sharlitz Web sets a lush tone of layered soundscapes that transport us into her healing world of bass.
"Dark Roots" hypnotically draws us in further, serving as the EP's hauntingly beautiful climax and a true standout among the collection. Clearly influenced by existing trends of drum n bass, breaks, and hip-hop elements making their way into wider bass music, but in a way that's cohesive, Sharlitz Web masterfully combines these influences into one. Besides, who doesn't love a song that starts with the ethereal soundtrack of birds chirping and ends with a guttural melodic bassline?
After "Dark Roots," the EP ends with "Hold On" – the last track but also Sharlitz Web's parting message as she continues the thread of infusing her grimy bass elements with a newer, more melodic direction for the top line. It acts as a beautiful parting message and one that will evoke a sense of hope in anyone who listens.
As we head into December and the rest of the winter season, Spider Lily will create the perfect backdrop for your everyday living, adding beauty and magic to the darkening landscapes. Listen to Spider Lily on Spotify below or your preferred platform, and if you love what you hear, follow Sharlitz Web via the social media links below to follow her journey, and catch her soon at a music festival near you.
Stream Sharlitz Web – Spider Lily on Spotify:
---
Sharlitz Web – Spider Lily – Tracklist:
Therapy
Dark Roots
Hold On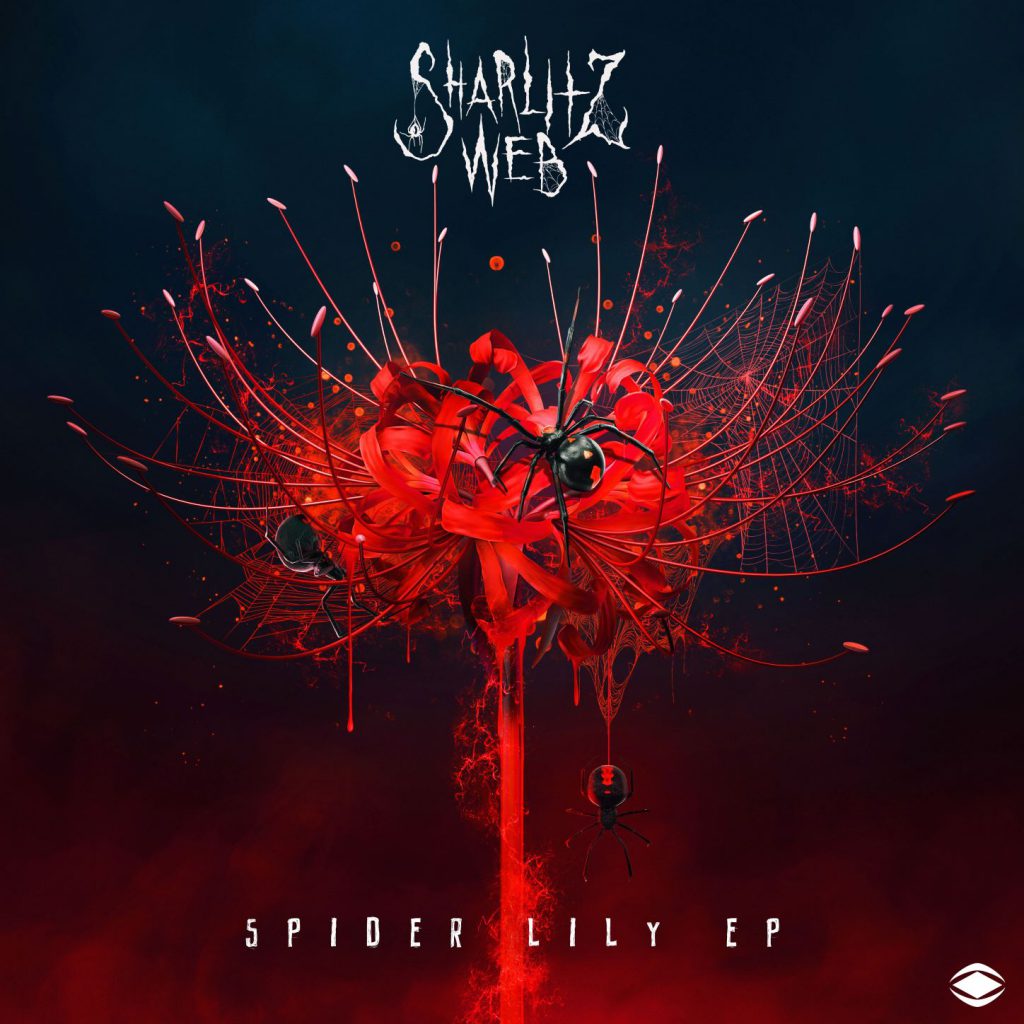 ---
Follow Sharlitz Web on Social Media:
Facebook | Twitter | Instagram | SoundCloud