FNGRS CRSSD's PROPER NYE/NYD brought house and techno fans together for two magical evenings inside San Diego's Petco Park.
---
If there's a promoter who knows how to throw a party, it's FNGRS CRSSD. From their staple CRSSD Festival events in fall and spring to the two-stage DAY MVS XL and smaller events in between, any time spent at one of their events is sure to be time well spent. This past new year was no exception, with the debut of their PROPER NYE/NYD for a weekend truly unlike any other.
Taking place December 31 – January 1 inside San Diego's Petco Park, PROPER NYE/NYD is truly set apart from the rest. Attendees could roam free within the venue, checking out the three stages, sitting in the stands for a breather, grabbing food and drinks at various stands throughout the stadium, and even visiting the exclusive Lexus Club that is typically guarded during Padres games.
As I arrived in the early evening on New Year's Eve, I encountered my only negative experience of the weekend.
For those opting to arrive at the GA gates around peak hours of 5pm, you surely encountered an unorganized mass of people waiting to get into the venue from the first of the two GA entrances, which was directly next to the box office; I was smushed as the line snaked around. Another portion of that GA entrance gate was opened up toward the end of my wait, speeding up the process, but this should have been opened up much sooner to alleviate heavy stress on the line.
In all, it didn't end up being too long of a wait for my crew and I, with only 30 minutes spent in line. However, I spoke with other friends who waited upward of an hour and a half to make it inside from that gate. Luckily, the crowds were a bit smaller on the second day, and I didn't encounter any problems as I did on New Year's Eve.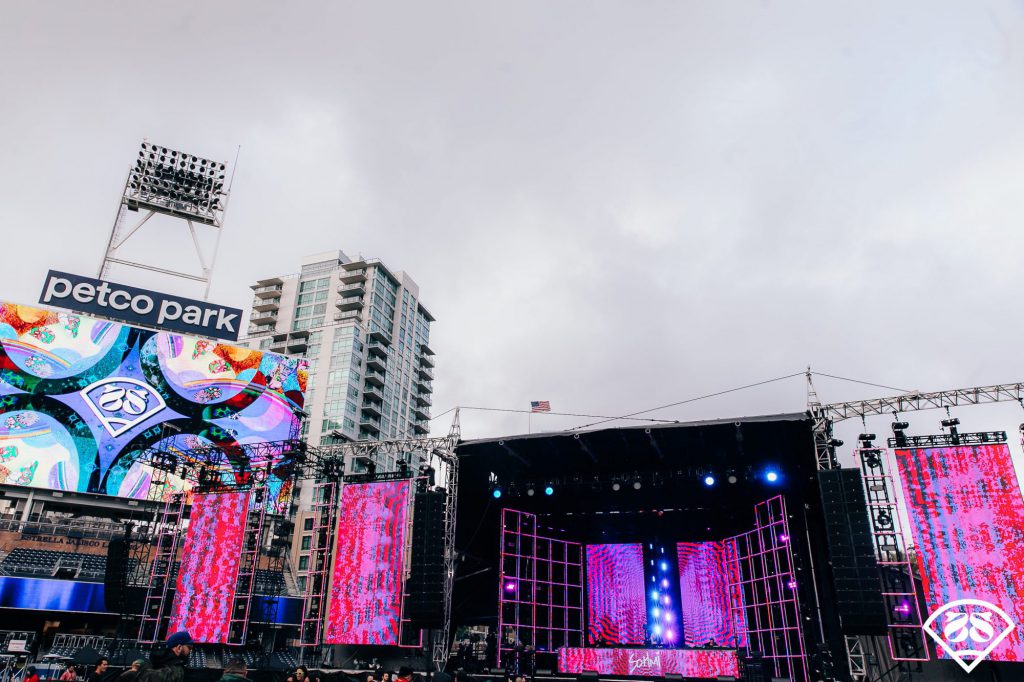 After making it through security and bag check, I excitedly made my way toward the field.
The Field stage was located directly — you guessed it — on the field of the ballpark. This made for an unbelievable experience, as it's not every day that you can stand directly on the grounds where the Padres play. The Park stage was located in Gallagher Square, just a short walk away from the Field but far enough away where sound bleed did not occur. The final Terrace stage could be found after walking up quite a few stairs into the stadium and navigating toward an open area among food joints in view of the Coronado Bridge.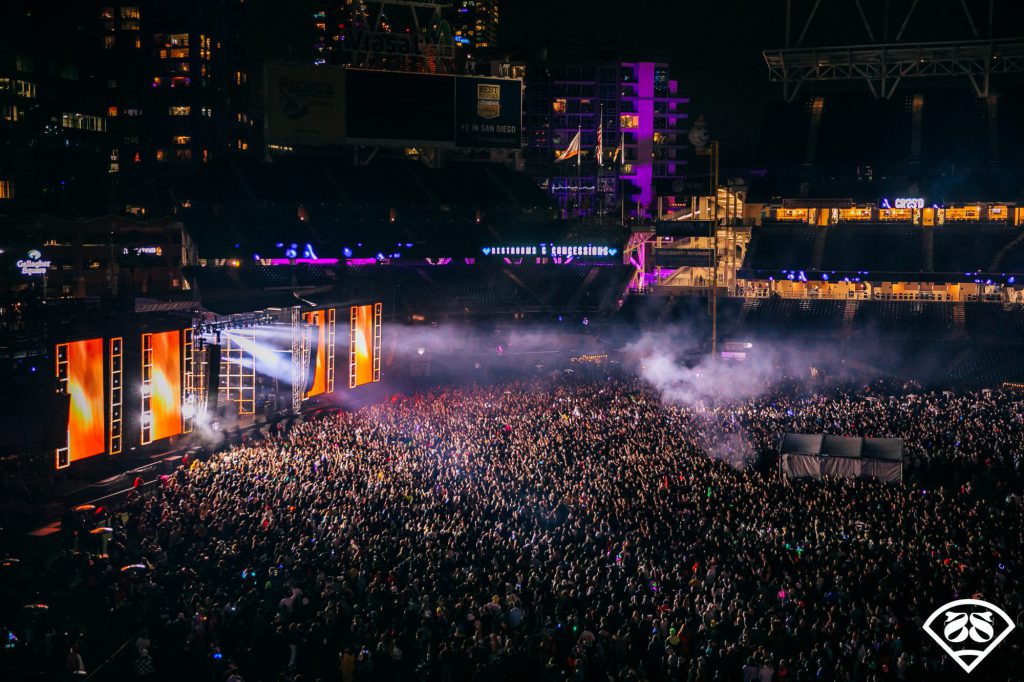 Music from Colyn, Will Clarke, John Summit, Chris Lake, and more carried us through New Year's Eve.
Colyn threw down some sick progressive beats, including Eric Prydz's remix of "Consciousness" by Anyma and Chris Avantgarde and a cut of the classic track "Insomnia" by Faithless. After his set, I popped over to the Park stage to catch a dose of techno from Will Clarke, who played dancefloor-ready tracks like his latest release, "Techno Tree." My favorite set of the night was John Summit, who brought crowd-favorite house tracks and darker techno sounds to the Field.
After my crew and I took a walk to the Terrace stage and caught a bit of Friend Within's groovy house beats, it was time to head back to the Field to close out the final moments of 2022. We stayed near the back of the field for Dombresky; the music was strangely quiet from back there, but it was quickly turned up for Lane 8. We moved in closer as his melodic sounds entranced us, and to top off the magic, it started raining during his set, which was oddly satisfying and soothing for the soul.
The excitement bubbled into Chris Lake as tech house and lasers shot through the rain.
Chris Lake's energetic tunes brought us into the new year as the clock struck midnight and fireworks went off around the Petco Park stadium. I'll never forget that experience; it was one of my best new years' yet! Chris Lake's signature tracks like "A Drug From God" and his and Green Velvet's "Deceiver" VIP remix led us into 2023. A remix of Sage The Gemini and Iamsu! 's "Gas Pedal" was a fun surprise, causing the crowd to go wild. I carried these memories with me and more as I left the stadium, ready to return for day two.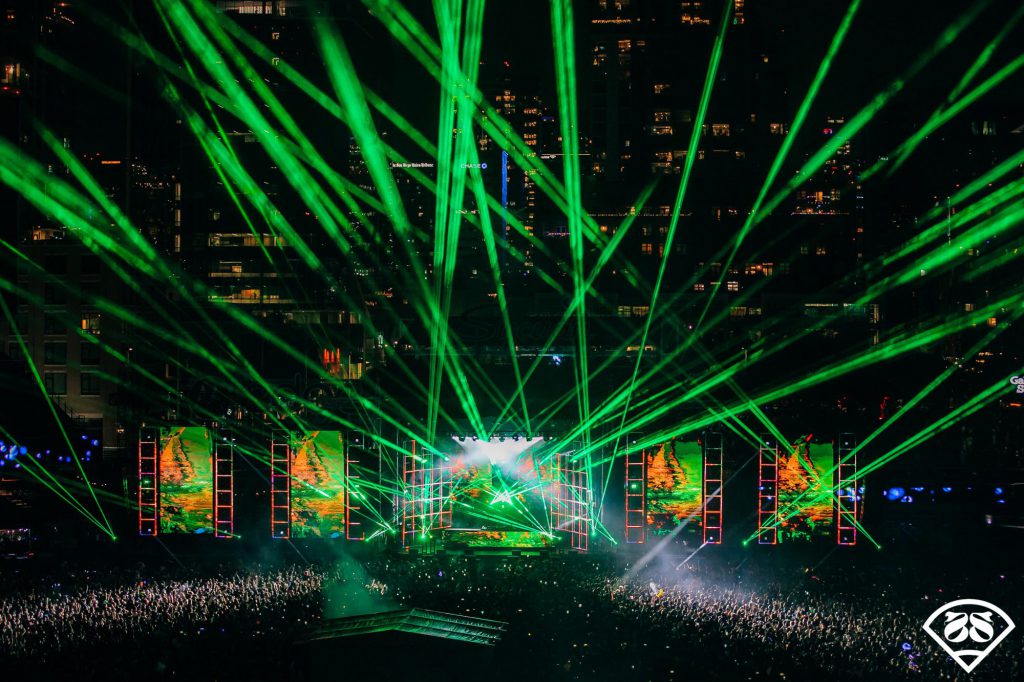 Favorites on New Year's Day included Kevin de Vries, HI-LO, Fisher, and Kaskade.
Cristoph guided my friends and I into the second day of PROPER NYE/NYD with his euphoric progressive beats. Kevin de Vries was a real treat, blowing away my expectations as this was my first time seeing him live. The Afterlife regular drew in a large crowd, with fans dancing around every corner, especially when my favorite track of his, "Dance With Me," came on. He also played a phenomenal remix of Drake's "Massive" from Onurcan Kaya, which I hope makes its release soon.
Westend was up next on the Terrace; however, I could only see part of his set as it was insanely packed. Instead, I opted to grab a pizza and head over to the comfy seats in the Lexus Club to watch Sofi Tukker into Fisher from there. Fisher opened up with Fred again.. 's "Jungle," a unique and different way to start his set from previous ones I've seen. My friends and I vibed along to the rest of his house-fueled performance and his witty stage presence, later heading over to catch one of my other top picks from the weekend, HI-LO.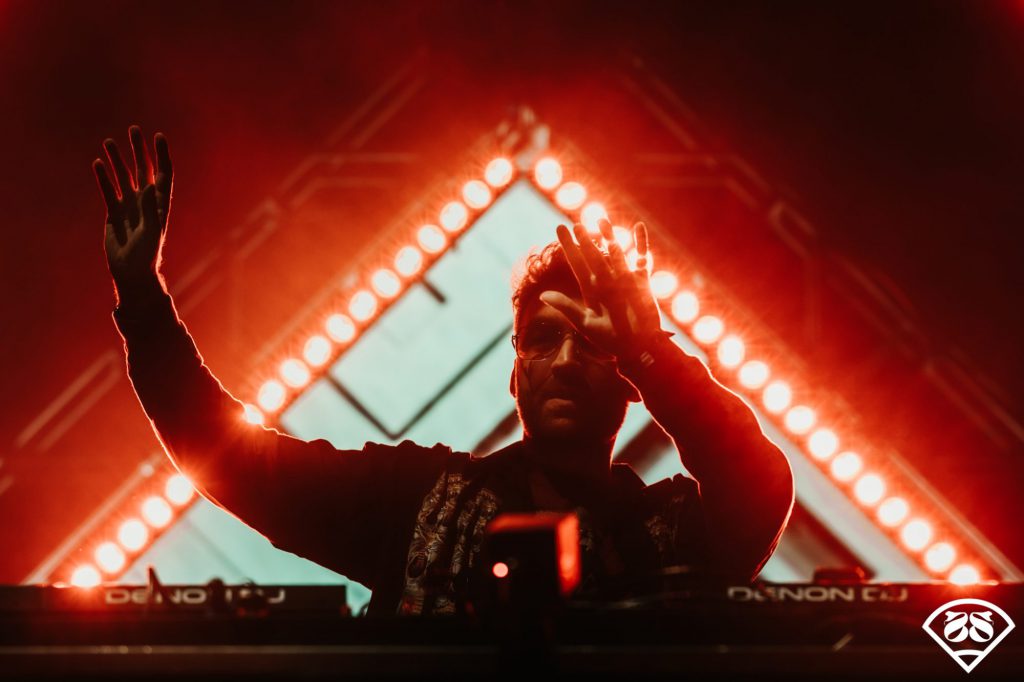 Oliver Heldens' techno alias HI-LO left me stunned, and Kaskade helped everyone catch a proper vibe to close the night.
I had been dying to catch a HI-LO performance of his, and he did not disappoint. Heaters like "WANNA GO BANG" with DJ Deeon and the newly-released "Nirvana" with Reinier Zonneveld erupted through the speakers, moving the crowd into a frenzy. Ending the night after with Kaskade's stunning Redux performance was the cherry on top of the night and the optimal way to close out a perfect new year's weekend.
If PROPER NYE/NYD returns for round two this year, I'll be sure to add it to the top of my list when deciding on NYE festivities. Happy new year, everyone!
---
Follow FNGRS CRSSD:
Website | Facebook | Twitter | Instagram | SoundCloud | YouTube