Holt 88 heads back to House Of Hustle with Tricky Freak, featuring two unconventional house bangers that let insanity thrive on the dancefloor!
---
Brazilian house maniac Holt 88 is at it again, serving up outrageous beats that'll get you twirling in a tizzy while your brain turns inside out. The last time Holt 88 landed on House Of Hustle, he was encouraging you to be Yourself, and if that means forgetting you have two left feet and dancing like you've invented a new style, then that is exactly what you need to do! So, now that Tricky Freak has arrived, it's time to tap into your inner wild child and go bonkers!
First up to get you feeling secure in your silliness is the title track. "Tricky Freak" starts off ever so quirky with random sound blips, then pulls the listener in further with a subtle bass riff and a playfully frisky vocal performance. The punchy bounce on this one is beyond infectious, and the body responds with joyful serotonin release. At around the halfway mark, things get extra freaky with a solid dash of drunk sound details, allowing the listener to match the energy with reckless abandon.
On the b-side, we have "Last Night," a tune that'll make you stop, scratch your head, and ask yourself, "what DID I do last night?" We've all been there, nights that seem like an absolute blur, maybe even a fever dream, but you know you had the time of your life. "Last Night" kicks off with a question and then proceeds to go absolutely mad with some of the most deliciously delirious details Holt 88 has ever mustered up. Distinct darkness makes this one perfect for spinning deep in the night when the crowd is having an out-of-body experience and cartwheeling through a wormhole into another dimension.
Ready to get your freak on? Grab Tricky Freak on your favorite music platform, stream the EP below on Spotify, and let us know what you think about the music on Twitter!
Stream Holt 88 – Tricky Freak on Spotify:
---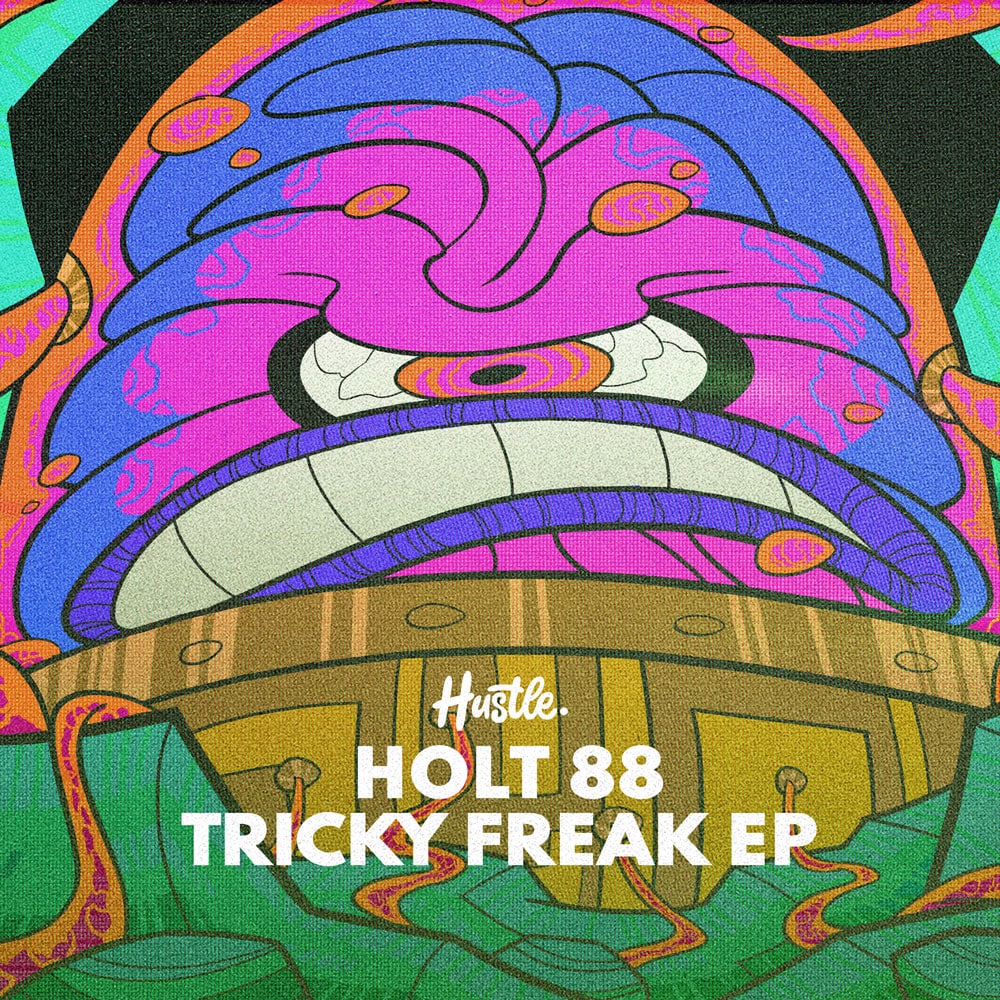 ---
Follow Holt 88 on Social Media:
Facebook | Twitter | Instagram | SoundCloud