Following the release of "Astral Wandering," Kindrid swung by and gave us insight into his artistic journey and unique approach to production.
---
For artists like Kindrid, making music is all about creating art that expresses their inner world while giving listeners a space to explore their own. Music can be a conduit for transformative soul searching, and this is exactly the ethos that the Houston-based producer brings to his work. His larger-than-life electro-house sound packs a potency that hits deep, whether you're listening through headphones or catching him live from behind the decks.
From day one, Kindrid has caught the attention of everyday listeners and dance music greats alike. Since the day deadmau5 took a liking to his debut single "Demise," he's kept it coming with captivating cuts like the Singularity and Indignation EPs, both of which appear on mau5trap and nod toward the producer's attention to detail with their expansive sound design. Tunes like "Give Me Some Air" and "Caught Up In the Moment" featuring Dominique have become centerpieces of Kindrid's discography with their irresistible energy and ability to get anyone up on their feet.
The latest from Kindrid comes in the form of "Astral Wandering," a mainstage-worthy track that highlights his signature electro house stylings with alluring vocals from Syberlilly. Perhaps Kindrid's most introspective tune yet, this one can be likened to taking a metaphorical trip through the cosmos, with the track's soaring beat acting as the spaceship.
To ring in the new year, Kindrid dropped off a mix for us that features some of dance music's freshest tunes from the past few years, plus a hearty helping of IDs. Press play to enjoy the dynamic range of tunes that he curated for us, including his latest single, "Astral Wandering," and read on to pick Kindrid's brain about who he is as a person and as an artist.
Stream EDMID Guest Mix 355 || Kindrid on SoundCloud:
---
Hi Kindrid. Thank you so much for talking with us! To start us off, what first drew you to electronic music, and what ultimately led you to embark on your production journey?

Glad to talk to y'all! To be honest, I have always wanted to make music. I started playing piano when I was four and have been interested in film scores since around that time as well. With electronic music specifically, something about the energy of this kind of music always tickled a part of my brain that nothing else can.
Electronic music, as a whole, I feel occupies this emotional space where it can get deeper and more intimate as well as more aggressive than any other kind of music. And in that vein, what really started me producing is needing an outlet for my emotional trauma at a very low time in my life, and that's kinda what the whole Kindrid project is about.
Looking back, how would you say your sound has changed compared to when you first started making music? Has your creative process changed?

Oh man, I can definitely say that it has changed a lot. I guess the way that it has changed is that it is more unabashedly genuine and from the heart. It's more unapologetically me. And in that same way, the primary thing that changed in my creative process and as I have matured as a musician and person is definitely being able to be confident with my ideas and understanding what I want out of an idea in the first place. I doubt myself a lot less now compared to when I started. Not to say I never fail, because I definitely have a lot of ideas that will never see the light of day, but those ideas are more finished songs now than 8-bar loops.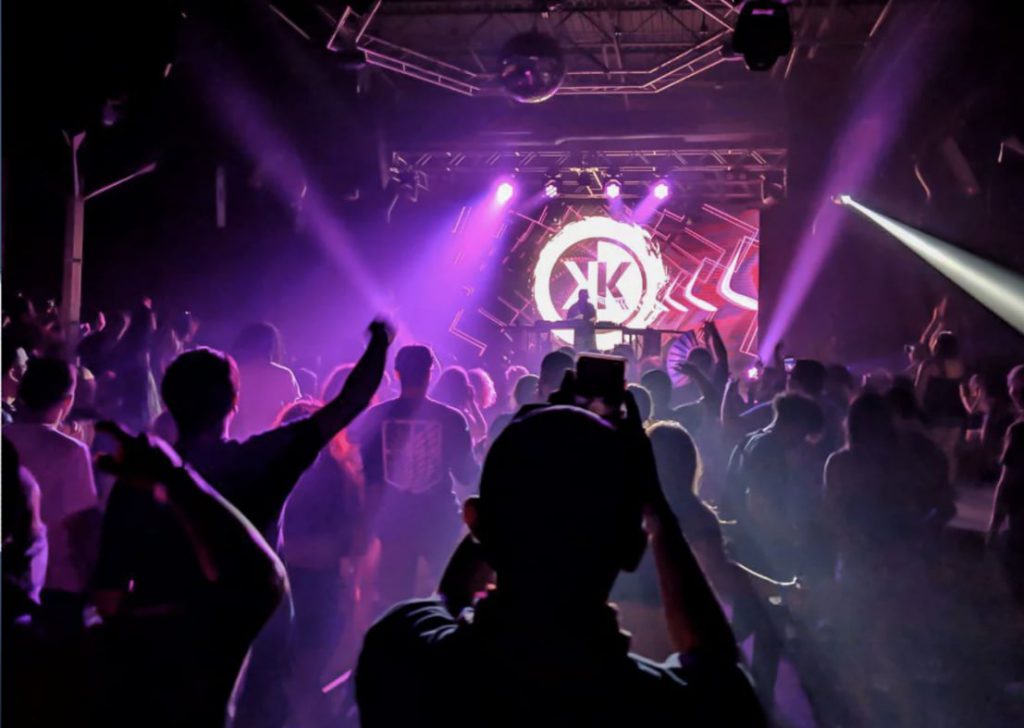 From mau5trap to Insomniac, you've landed on some incredibly renowned labels over the years. How has your affiliation with these labels helped you to shape your sound and style as an artist?
For better or worse, I think more than anything, being surrounded by so many talented artists so early in my career has forced me to improve the technical side of what I do extremely fast. It's as if I was a tadpole in a pond, and someone picked me up and threw me into the ocean. Stylistically being around mau5trap especially has definitely increased my appreciation for specifically techno but also all the "old school" genres as a whole, and being more appreciative of the context of the genres I work in has definitely shaped some of my decision-making when writing music in a sort of "know the rules before you break them" kind of way. It allowed me to evolve in a way I wouldn't have thought to do without that context.
What is something that you want new listeners to know about you?
I'm kinda all over the place. [Laughs] Obviously, I sit mostly inside of progressive/electro house, and now garage as well, but don't be surprised if I come out of nowhere with something that is completely different from everything I was just doing. I like to explore. I like to try new things, and I like to express myself in every way I can think of.
Your most recent release, "Astral Wandering" with Syberlilly, is packed with emotion that is evident in the song's production. How do you go about translating the feelings and ideas in your head to your music? What do you want to evoke in people when they listen to you?
Thank you, I'm glad you noticed! Syberlilly also absolutely killed it by helping imagine the vision of that track, I must say. Honestly, the process by which I get the feelings from my head to the computer is a hard thing to make tangible. But, as cliché as it is, I like to think about it like an artist with a canvas, and all the instruments/chords are my different colors. So it's a matter of taking what I know from practice and trying to mix things together to match what's going on in my head.
I actually have synesthesia, where I see different songs as different colors, so I'm sure that association helps me there subconsciously as well. And as far as evoking something in the listener, I want them to be able to interpret my outlet as their own inlet. All of my music comes from a highly emotional and personal place, and I want to be able to accompany my listeners on a journey through their subconscious.
Who are some of your musical inspirations and artists you enjoy listening to?

My biggest inspirations are probably deadmau5, Daft Punk, Madeon, Notaker, No Mana, and Mr FijiWiji. There are probably a few others I forgot. I've been a little all over the place with my listening habits recently. My most listened-to artist last year was Animals as Leaders, which is totally different from everything else I listen to. [Laughs] Over the past few months, it's been a lot of IMANU, Eastghost, Brakence, G Jones, Novo Amor, Deftones, and Softcult. 
Now that you've got years of musical experience under your belt, what would you say has been your biggest learning moment? What has been your proudest or most rewarding moment?
It's hard to say what my biggest learning moment was; there's been a lot. One that I will never forget is when I was impatient with a mix. I thought it was done, and then I came back to it about a week later after already distributing it and realizing the mix was terrible. I really cannot skip steps with that stuff.
My proudest moment was definitely playing in May with my good friend Ghost Data at his event when I played probably my favorite song that I've ever made and saw the entire room absolutely lose it. There was also this dude holding up a Squirtle plushie in the crowd near the front, hyping everyone up. It was hilarious; there's a video of it on Twitter. I felt really fulfilled at that moment.
Finally, can you give us an idea of what you've got up your sleeve for 2023 and beyond?

Well, for starters, I've been working on an EP in not-so-secret that I will probably drop in the next month or so. It's super out of left field for me, but I am excited to share it. On top of that, lots of very cool collaborations that are finally done, some singles I've been working super hard on, and some shows. It's a matter of when mostly. Oh, and an album… eventually!
---
Follow Kindrid:
Website | Facebook | Twitter | Instagram | SoundCloud | YouTube