Kindrid proves he's one of one the rising stars to watch from the great state of Texas with the release of his debut EP on mau5trap, Singularity.
---
If there's one thing that deadmau5's mau5trap imprint has become well-known for over the past few years, it's shining a spotlight on fresh artists who bring their own unique twist to the dance music scene. Artists who grace the label continue to push the boundaries of their sound while letting their creative juices flow and now Kindrid has further proven that with his debut EP, Singularity.
Already impressing the mau5trap faithful with appearances on eighth and ninth volumes of the We Are Friends compilation series, as well as a stunner in "Falling Down" that was part of their collaboration with Insomniac Records, Kindrid definitely delivers on this four-track release. Kicking off with the electro-dominated "Ten Thousand Pounds," Singularity is off to the races immediately with plenty of energy to get listeners in the groove. If you needed a sign that the #ElectroHouse2020 movement is alive and well, this is it right here.
"Fade to Black" sees Kindrid pair a punchy beat with vocals that are layered in seamlessly to truly dominate your senses and make your feet move at the same time. And the final track of the EP, "Marathon," echoes that same vibe with chopped vocals and electro grooves throughout its eight-minute runtime. Both are solid peak hour tunes that will surely light up dancefloors once we're all back in action and have the current pandemic under control.
Wondering why I haven't mentioned "Caught Up In The Moment" yet? Well, that's because this tune is a straight-up bop and my favorite on the entire release. Drawing listeners in from the very first seconds with its beat that's almost nostalgia-inducing, Kindrid looks to Dominique to provide sultry vocals on the track to really take it to the next level. With lyrics that are catchy and relatable, there's no doubt that this tune is a perfect inclusion on any summer playlist or introduction for your friends who haven't discovered this rising star yet.
Take a listen to the Singularity EP by Kindrid on Spotify below, download or stream the release on your preferred platform, and let us know what you think of it in the comments!
Stream Kindrid – Singularity EP on Spotify
---
Kindrid – Singularity EP – Tracklist:
Ten Thousand Pounds
Fade Into Black
Caught Up In The Moment
Marathon
Caught Up In The Moment (Radio Edit)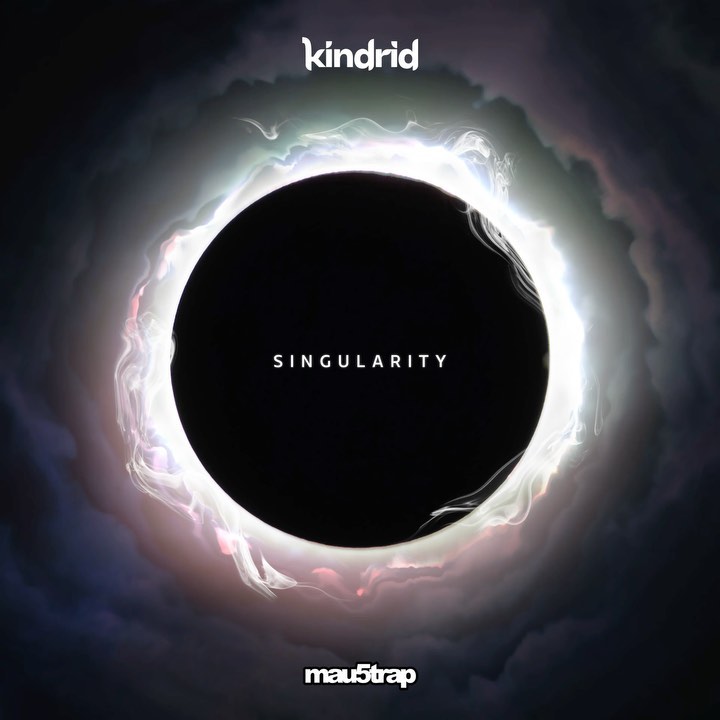 ---
Follow Kindrid on Social Media:
Facebook | Twitter | Instagram | SoundCloud | Twitch