Renowned DJ and producer Moby started the year off on the right foot by dropping off his latest weightless album, Ambient 23.
---
Moby has become one of the most iconic artists in the electronic music scene over the past few decades, with countless smash hits and unique explorations under his belt. Beyond his own music, he's helped push progressive ideas forward while more recently beginning to shake up the current state of streaming culture with his new imprint, always centered at night. Now, Moby is starting the year off on the right foot by dropping off a fresh album filled with ambient soundscapes, Ambient 23.
Ambient 23 carries on with Moby's semi-annual tradition of releasing an ambient album while simultaneously furthering the message he set off to highlight with always centered at night, which is to showcase uncompromising music that is "emotional, atmospheric, and potentially beautiful." The album offers a total of 16 tracks, each stripped of any name or meaning beyond its track number, which effectively puts the focus on the soundscape he set off to create more than anything.
Speaking about the album's creation, Moby said, "It's a bit different than some of my more recent Ambient records because it's almost exclusively made with weird old drum machines and old synths from my collection, inspired by my early ambient heroes." And true to the style of the genre, these pieces of ambient art will whisk you away while listening to them while stirring up emotions along the way. You'll find yourself filling blissfully calm and floating through the cosmos with each passing second as waves of electronic euphoria wash over your soul.
Listen to Ambient 23 on Spotify or your preferred platform, and make sure to follow Moby on social media to stay in the know on his future releases and more!
Stream Moby – Ambient 23 on Spotify:
---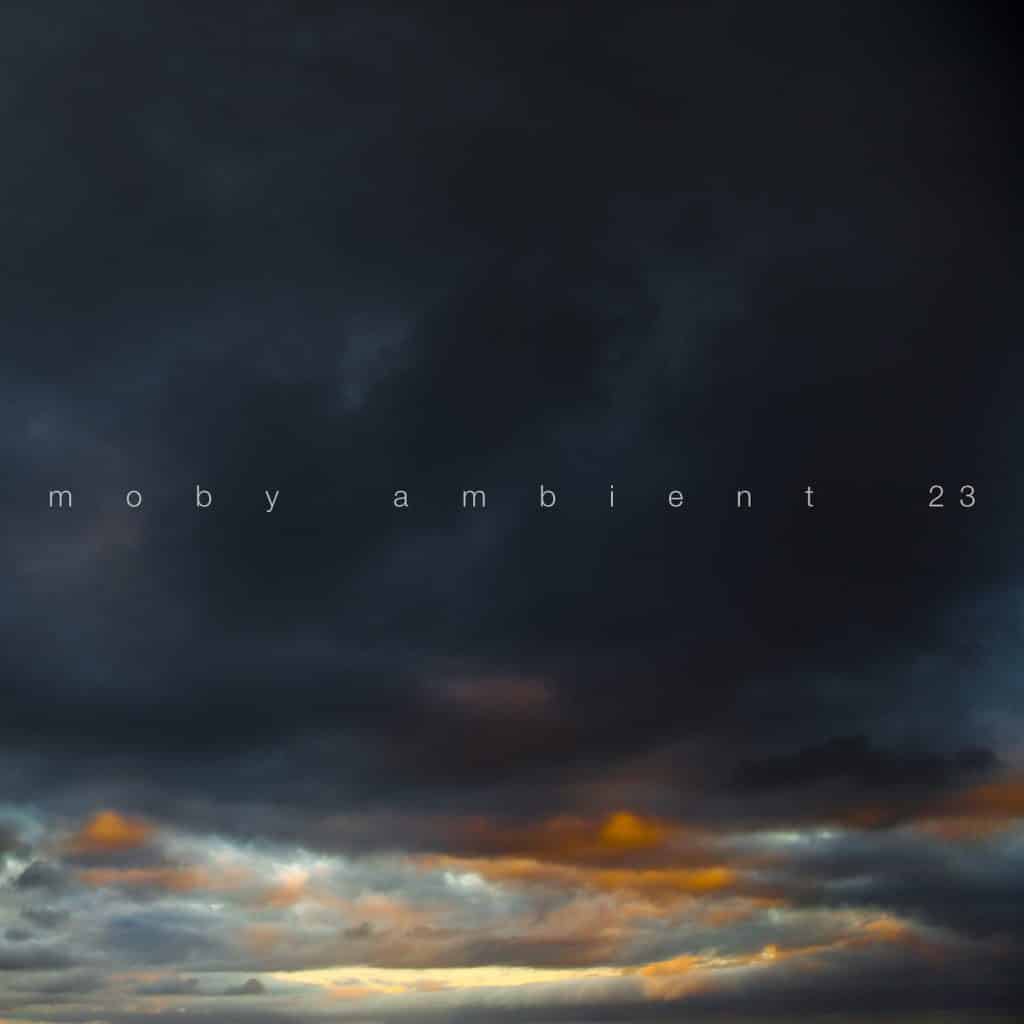 ---
Follow Moby:
Website | Facebook | Twitter | Instagram | SoundCloud | YouTube