IMANU swung by to chat about his approach to producing music, his recent performances, his debut album Unfold, and more!
---
IMANU has gained ground in the electronic music scene with his impressionable unique sound since first launching the alias in 2019. His sounds scale from technical, melodic, and heavily nefarious, making his music reach ears of all types, and it's clear they like what they hear. His versatile style keeps fans on their toes as he effortlessly transitions between idiosyncratic banging heaters and heartfelt lyrics accompanied by beautiful melodies.
Regardless of his style of choice, his ability to create vivid and memorable soundscapes is always evident in his tracks, including fan favorites such as "A Taste of Hope" and his remix of "I'm Fine." There's no doubt these past successful singles foreshadow the accomplishments his debut album, Unfold, will reach, which just dropped on Zeds Dead's imprint, Deadbeats.
While we always love the darker side of IMANU's sounds, Unfold focuses on his more gentle and melodic range. This album is full of the perfect songs to play as your life soundtrack. Whether you want to have it playing in the background as you do the dishes or driving into the sunset with your windows down, this album has the mood setter you're looking for.
Not only is he a mastermind in the studio, but IMANU is continually blowing minds in his sets. As his popularity rose after his b2b set with Buunshin on Porter Robinson's Secret Sky in 2021, this sought-after artist started to get booked by some of the biggest events in North America, such as Deadrocks, Lost Lands, and Summoning of the Eclipse.
With so much excitement around his project, we wanted to touch base and see how his US tour has been so far, his debut album Unfold, and more. Listen to IMANU's debut album on Spotify or your preferred platform, and read on for the conversation.
Stream IMANU – Unfold on Spotify:
---
Hey IMANU, thanks for taking the time to chat with us today. It's an absolute pleasure to have the chance to connect with you. You've had a fairly busy summer on tour; how has your first experience playing in the US been treating you so far? 
I've had a pretty good time! It's quite different from Europe, though, in terms of hospitality and crowds, so it did take some getting used to.
Although your back-to-back with Alix Perez at EDC Las Vegas didn't get to happen, I'm sure playing at Red Rocks was an equally amazing US debut in your book. Can you share what it felt like taking the stage at one of the world's most iconic venues?
It's an absolutely beautiful venue – one of the most beautiful in the world, so it felt quite humbling stepping up there and seeing it fill up. It's especially pretty during sunset.
You have been playing out countless IMANU classics for your fans in the states, and the crowd went full goblin mode when they got to hear "Lucifer" live at Red Rocks. Is there a song in particular in your discography that you know will always get the crowd in an uproar during your sets? 
Obviously, "I'm Fine." [Laughs]
You've recently been included in a lot of Deadbeats events as well as releasing your latest album, Unfold, through them. What is it like working with one of the most favorite tastemakers in the electronic music scene? 
Working with Deadbeats has been very chill! They've given me a lot of control over how I do things which I like a lot.
Speaking of Unfold, can you share what the creation process was like when producing the tracks for the album? Were they all created with the project in mind?
Definitely. Funnily the only track from the initial demos to make it is "It's Our Destiny."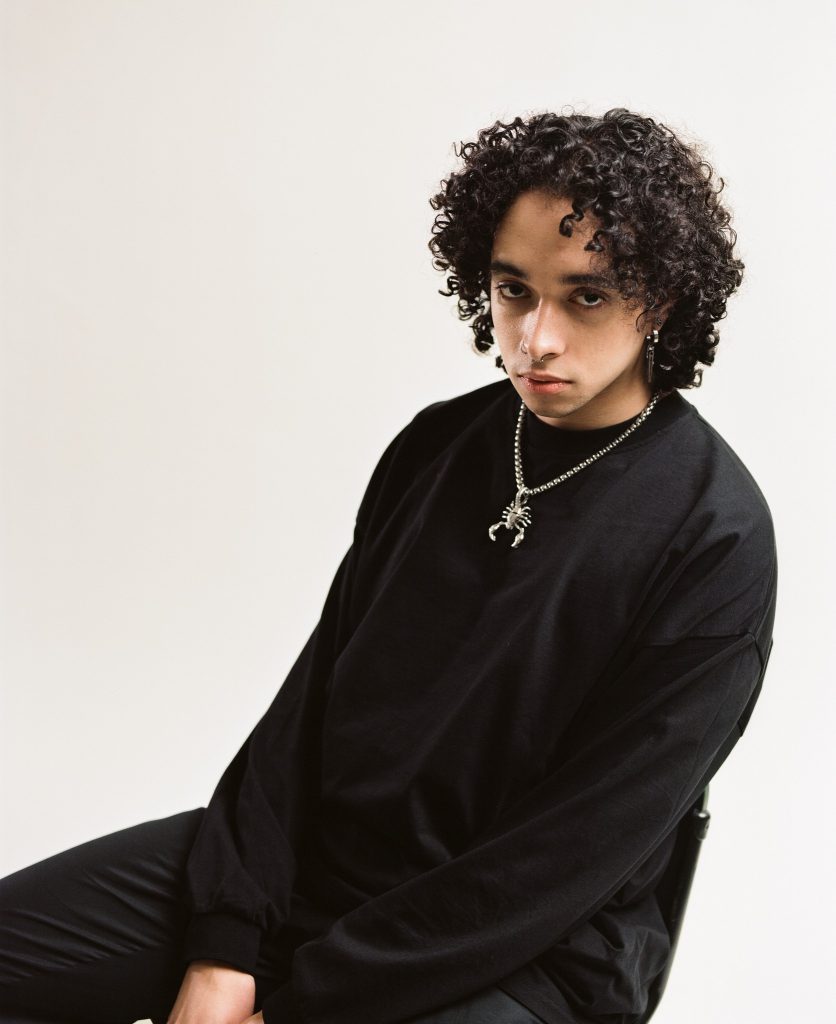 It must have been an amazing milestone working alongside DROELOE to make "Shoyu." When morphed together, your minds create magic – was teaming up with him something you have been hoping to do for a while, or did it happen more organically?
I've been a big fan for a while, but he hit my management up out of the blue right before COVID that he wanted to work with me!
Your sound design can be so layered and complex, and "1000 Year Reign" is a perfect example of just how vast and intricate your sound can be. How much do you feel you've grown in your techniques since you began your journey? 
This might sound weird, but I've finally started to understand how to make good music without unnecessary technique. I've matured a lot, I would say, with more of a less is more approach.
Now that you're a bit seasoned in the industry, what are your thoughts on the current state of the bass scene, specifically in the drum and bass realm?
To be honest, I've been way more invested in alt-pop and weird electronica than any sort of bass music recently – it's a lot more like what I strive to be, artistic, an all-around package.
Finally, what advice would you give other artists in the bass scene looking to make their break?
Do not compromise.
Thanks again for chatting with us today, and here's to an amazing end to your US tour!
Thank you!
---
Follow IMANU on Social Media:
Website | Facebook | Twitter | Instagram | SoundCloud