Kindrid shows us that he's an artist to watch with his latest release, the four-track Indignation EP, that's out now on mau5trap.
---
When it comes to rising artist Kindrid, it's pretty easy to see why deadmau5 and mau5trap saw something special from the Houston-based producer. His ability to diversify his music is both captivating and mesmerizing – which is why he was quickly pulled into the thriving mau5trap family after being discovered on a stream. It's clear he's only going to continue to grow and make his presence known in the electronic dance music scene.
Kindrid's top-line production is diverse and he creates high-energy tracks to get listeners moving yet finds a way to be both expressive and intimate as well. You can feel his passion in every track he produces and this is especially true with his newest release, the Indignation EP.
The four-track EP travels through a wide range of emotions that are all too relatable – especially in these unprecedented times. The empathy and soul that he pours into his music – both on the spectrums of frustration, grief, and stress and the flipside, hopefulness, yearning, and positivity, is a musical journey that you don't want to miss out on.
Kindrid kicks off the release perfectly with its title track, "Indignation," an exhilarating intro that reels us in with intoxicating, glitchy vocal echoes that entrance and mesmerize. Accompanied by percussion-heavy beats and basslines, it's a track that builds and builds and reels you in. The classic electro house ensemble is perfectly followed up with "Give Me Some Air," a catchy and powerful track featuring stunning vocals from Kevin Michael. They were able to pair the music production and lyrics seamlessly and beautifully between these two talented artists.
The second to last track, and a personal standout, "Atonement," takes the EP in a darker, moodier turn with its thrilling basslines that are perfectly suited to the mau5trap vibes. You can especially feel Kindrid's ability to transform his emotions into brilliant music, with its angry but uplifting, spirited progression. Then, we arrive at the finale with "Social Contract," a track that perfectly captures the banging and symphonic energy of the entire EP, with its angry yet harmonical synth work that acts as a final wave to ride as the journey that is Indignation comes to an end.
Step into the mind of Kindrid and check out his latest release Indignation EP on Spotify or your preferred platform, and tell us your thoughts via the comments below!
Stream Kindrid – Indignation EP on Spotify:
---
Kindrid – Indignation – Tracklist:
Indignation
Give Me Some Air – Feat. Kevin Michael
Atonement
Social Contract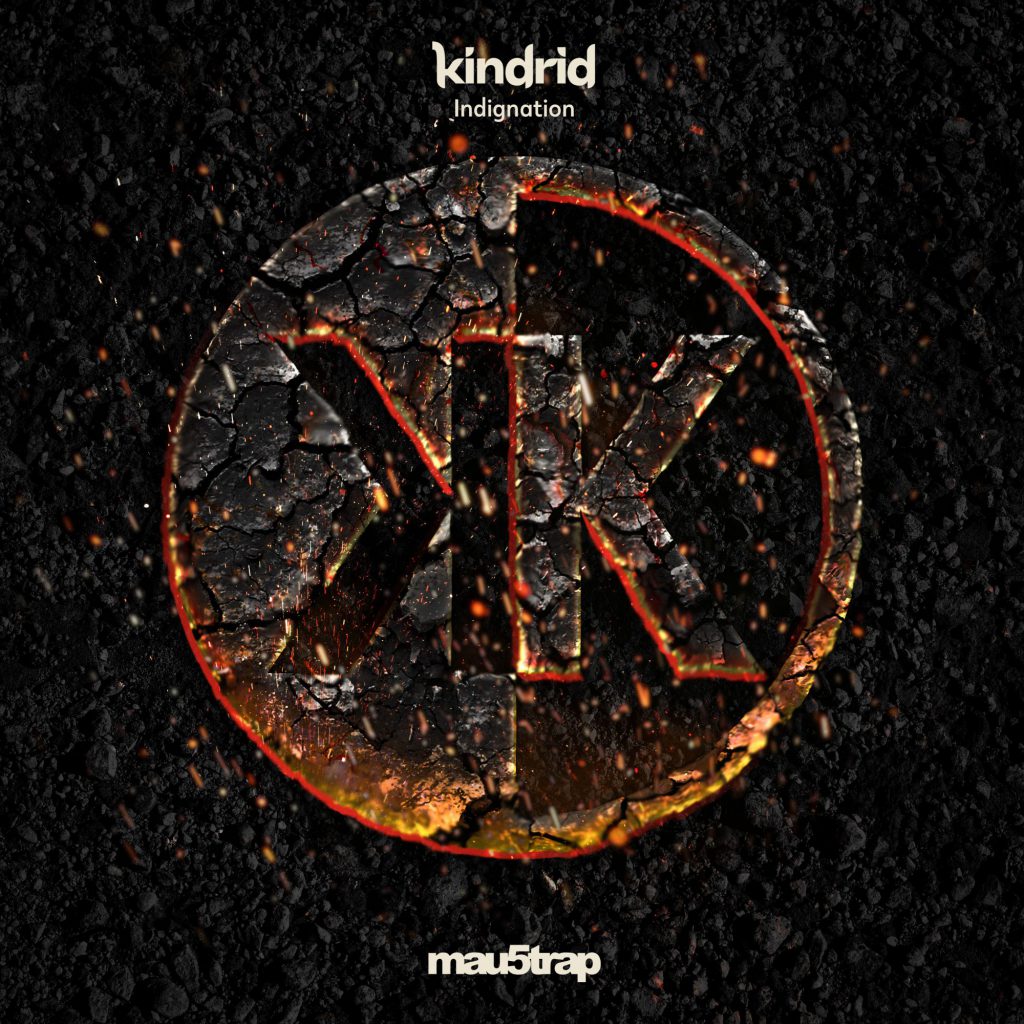 ---
Follow Kindrid on Social Media:
Website | Facebook | Twitter | Instagram | SoundCloud | YouTube | Twitch