The latest compilation from forward-thinking label NIGHTMODE, NIGHT DRIVE, features the brightest in house, drum and bass, and more.
---
Since its inception in 2019, the next generation of techno and bass house artists have looked to NIGHTMODE, an imprint run by Twitch streamer Jericho and Daniel Goudie of Disciple Recs and Rare Breed, for creative, forward-thinking records. This year saw the label and its new superstar in Knock2 capitalize on that momentum with an arguable song of the year contender, "dashstar*." Now, the label is set to end the year in style by releasing a new compilation of ten dazzling and melancholic tracks titled NIGHT DRIVE.
Spanning multiple genres like progressive house, melodic techno, drum and bass, and more, the hour-plus journey on NIGHT DRIVE features label veterans like Slowpalace, along with fresh faces like Ralov, and Bosquet, the deep alias for Ahrya Fay (Afinity and Pixel Terror). With loads of creative sound design and compositions scattered throughout the compilation, let's dive into the main attraction.
Go stream NIGHT DRIVE on Spotify or your preferred platform, let us know your thoughts on Twitter, and read on for a track-by-track analysis!
Stream NIGHTMODE: NIGHT DRIVE on Spotify:
---
The lead-off track comes from some of the most innovative producers today, Star Seed, who, along with Fancy Monster, hit a home run with "Bleeding Out." With synth melodies made for the sunset slots and vocal hooks made for late-night cruises on the Sunset Strip, the three artists blend all this with exquisite atmospheres to truly show the world the trance isn't dead; they're just looking in the wrong place.
Wasting no time bringing us into the next song, Dallas producer Isenberg shows off his chops with "Europa." Almost like a love letter to the genre, this drum and bass joint is highlighted by its clever arrangement and use of Foley sound design to pull the listener into the world that's created. This is further enhanced through perfectly timed brass and vocal samples throughout the almost five-minute tune.
Multi-genre phenom Slowpalace is back to the label with the third track on the compilation, "No Words." This one is a grueling, driving neo-trance anthem that immediately brings back memories of Need for Speed 2 and all of its late-night nostalgia. With incredible contrast between light and dark and the ethereal vocal chops, some may have no words after listening.
However, listeners can catch their breath with SQWAD and Bacon's "Dream," the second drum and bass tune of the mix. With head-bobbing percussion and whistling leads reminiscent of old UK garage records, a hypnotic drop leads into a fantastic R&B-styled vocal which keeps the song flowing and gluing the production together. This vibe leads nicely into "Home," a hybrid track from Rad Cat that features elements of future house, trance, and trap, making it one of the most adventurous things released this year. With great songwriting and sound selection, this tune is one to come back to again and again.
Next, newcomer Paul Edwards introduces himself with "Save Me." While the track offers a great vocal performance along with quality production, the arrangement and composition of the track hits a little too close to home to Tchami's "Adieu" for it to be heard more as an original but more as an interpolation. However, this is nothing new in pop music, and it seems to be his first official release, according to Beatport. With understanding the importance of studying one's influences as an artist, it's clear that he took away the right elements from the French maestro's work, and the quality and cohesiveness of the record point in a promising direction for Paul.
Shifting tempos again, rising Utah-based artist Audioscribe draws you into his vision with "Aegis," a breathtaking track that is more ambient than drum and bass. A minute-long intro of lush pads and distant vocals from above guides the listener into a Reese-driven breakout with excellent melodies and integration with the vocal samples.
We continue the deep trend into "Transport," the latest effort from genre-hopping producer Bosquet. With clear influences stemming from the echoes of The 1975 and Fred again.., pulsing FM basses, melancholic ambiance, and poppy vocal chops create a wonderfully chill track that will satisfy all those who love this mainstream blend.
The penultimate tune comes at the perfect time in the compilation as French deep house stalwart Hidden Face quickly shows his hand with "Anunnaki," a melodic techno belter that Vangelis would have been incredibly proud of. Analog synths and 909s dominate the landscape, grounded by an ever-pulsating bass line that will transport any listener into a cyberpunk fever dream.
Choosing to end the compilation of the softest note yet, future house artist RALOV dives deep into his ability with "Lavinia (Where We Started)." Steering away from a more energetic direction, droning vocal croons paired with deep, lush pads perfectly lay the listener to rest at the end of this journey, as the lyrics confirm the feelings of the moment; "We are not where we started."
With ten unique tracks highlighting some of the freshest ideas in the scene, NIGHT DRIVE hits all the right marks for NIGHTMODE and is a shining moment for each and every artist featured. Check out all of these incredible producers' other music and social accounts; it will surely not be the last time you hear from them.
---
NIGHTMODE: NIGHT DRIVE – Tracklist
Star Seed & Fancy Monster – Bleeding Out
Isenberg – Europa
Slowpalace – No Words
SQWAD & BACON – Dream
Rad Cat – Home
Paul Edwards – Save Me
Audioscribe – Aegis
Bosquet – Transport
Hidden Face – Anunnaki
RALOV – Lavinia (Where We Started)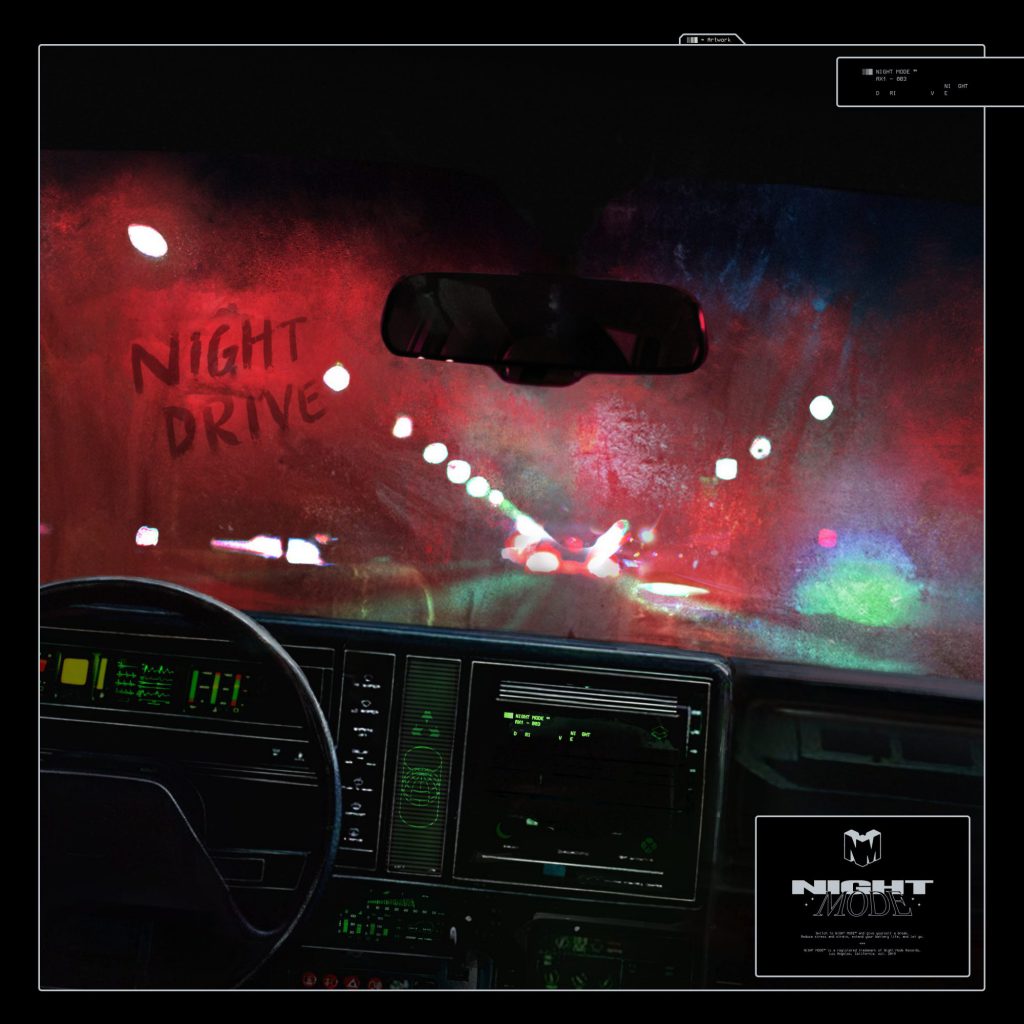 ---
Follow NIGHTMODE:
Website | Facebook | Twitter | Instagram | SoundCloud | YouTube | Twitch