Newly minted imprint NIGHTMODE is picking up momentum with Unlike Pluto providing the debut release that's "Everything You Need."
---
When you're a fresh record label looking to make an immediate impact on the music scene it's important to deliver a quality tune to start off on the right foot. That's exactly what Twitch streamer Tucker (Jericho) Boner and Daniel Goudie of Disciple Records have accomplished with their new imprint, NIGHTMODE.
Teaming up with Unlike Pluto for the debut release dubbed "Everything You Need," it's clear that the label has hit the ground running and is making some major moves from the get-go. The track itself sets the tone with a dark, moody vibe that features an infectious beat that will have listeners bumping right along with it. Add in the catchy vocals that are paired layered into the track to draw out some extra emotion and the track is taken to the next level, no pun intended.
The news surrounding NIGHTMODE comes as a welcome surprise for those who have been hoping for more crossovers between the realm of gaming and dance music. After catching what they had to say during their Reddit AMA, we can't wait to see what more is in store from this new imprint under the Insomniac Music Group umbrella.
Take a listen to the tune below, stream or purchase "Everything You Need" on your favorite platform, and read on for some added insight on the meaning of the track from Unlike Pluto!
Stream Unlike Pluto – Everything You Need on Spotify:
---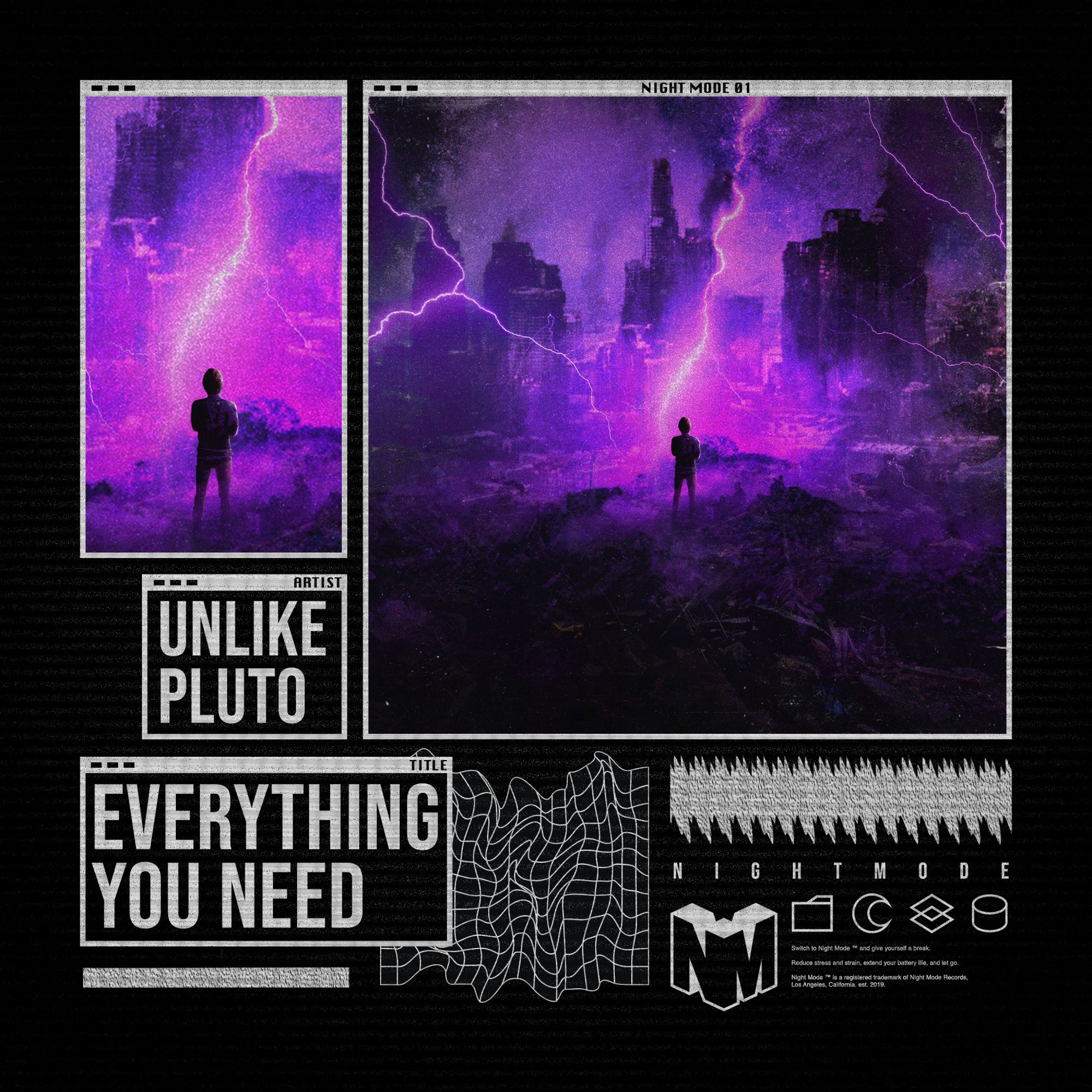 ---
Connect with Unlike Pluto on Social Media:
Website | Facebook | Twitter | Instagram | SoundCloud
Connect with NIGHTMODE on Social Media:
Facebook | Twitter | Instagram | SoundCloud | YouTube | Twitch