Underground bass music collective System Error continues to prove itself as a premier curator for the Los Angeles community.
---
Last Saturday, every bass head in Los Angeles came out to play at the packed-out System Error Presents: Mr. Carmack at the popular 1720 Warehouse venue. Boasting a huge lineup that included not just headliner Mr. Carmack but also underground bass music darlings Tsuruda, VCTRE, and episcool, with full custom visuals and production plus a wall of subwoofers – it was not even a question where to be on this night in question for any low-end frequency aficionado.
Founded by established leaders in the dance music industry, System Error came out swinging with back-to-back weekends of stacked lineups when it debuted just over a year ago, and here we are, just over a year later, bearing full witness to the expanding kingdom it has built in a relatively short period of time. The sold-out show last weekend was a climactic cap to the collective's Fall/Winter run of clamored-after, sold-out shows, with the most recent including the debut of Ivy Lab's AV set and night featuring acclaimed group The Glitch Mob.
Finding the intersection between authentic underground DIY culture and a well-produced, carefully curated show can be tough for any promoter, but System Error has fully risen to the challenge.
The night kicked off with LA local episcool, founder of the underground SoundCloud label sus collective, and rising star producer VCTRE. While Mr. Carmack and Tsuruda were the heavy-hitting draws of the night, many in the crowd noted that VCTRE's appearance on the lineup had especially enticed them to put on their dancing shoes that night. He did not disappoint either – delivering a fun set full of originals and old favorites that brought smiles and furrowed brows to the crowd's faces.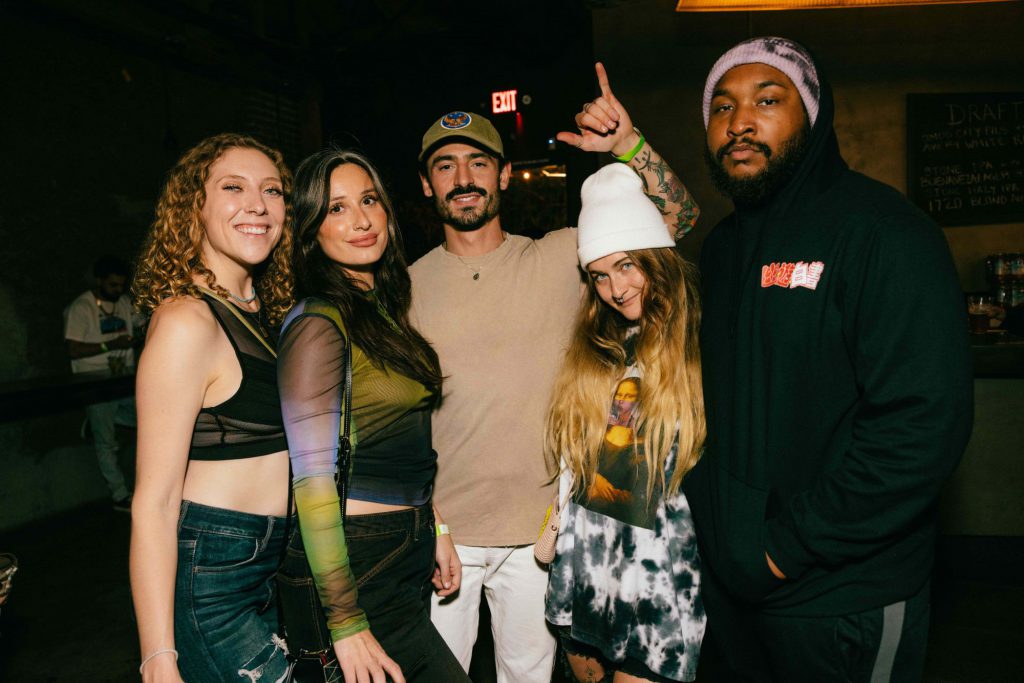 From the get-go, the production at 1720 was seamless and thought out,
The night began with high-quality LED wall visuals before ramping up to a more stimulating experience as we approached the headlining sets. Tsuruda was the perfect bridge between VCTRE's wonky vibes into Mr. Carmack's 90-minute closing set. He has been experimenting with more eclectic sets for many years now, often spinning in four-four and breaks to switch up the mood in his performances. Last Saturday, he proved that experimenting can lead to mastery – as in mastery of the decks – bringing us on a joyful bassy journey that gave us insight into the inner personality of the oft-face-hidden producer.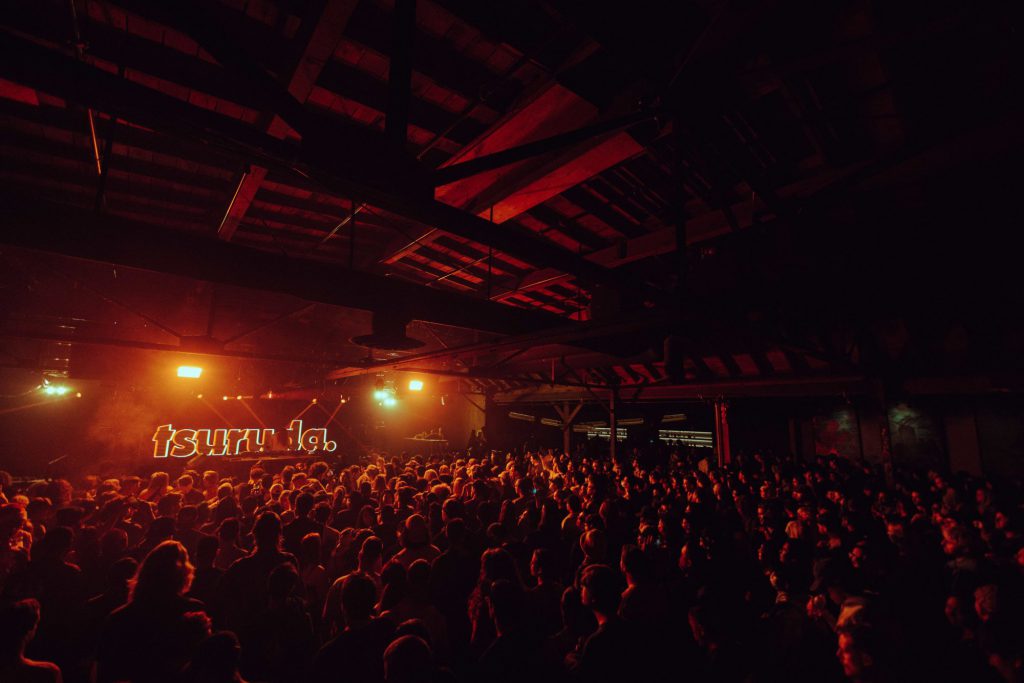 All the gloves came off during Mr. Carmack's fantastic closing set, showing us the full spectrum of his sound.
Mr. Carmack's set reflected very much the direction he shows off on his HOMETOWN HEROS EP released earlier this year, with more atmospheric intros and interesting, polyrhythmic breaks-driven beats in the EP tracks. However, he also played beautiful homage to his trappy, hip-hop-driven roots, playing unreleased twists on his classic hits.
I will say that, after over a decade of following Mr. Carmack's career and live sets – last weekend, he truly brought it to a superstar level. Not only did he bring live vocalists on stage to complement his performance, but he also brought an entire custom rack of lasers which turned the whole 1720 Warehouse into a raver's playground.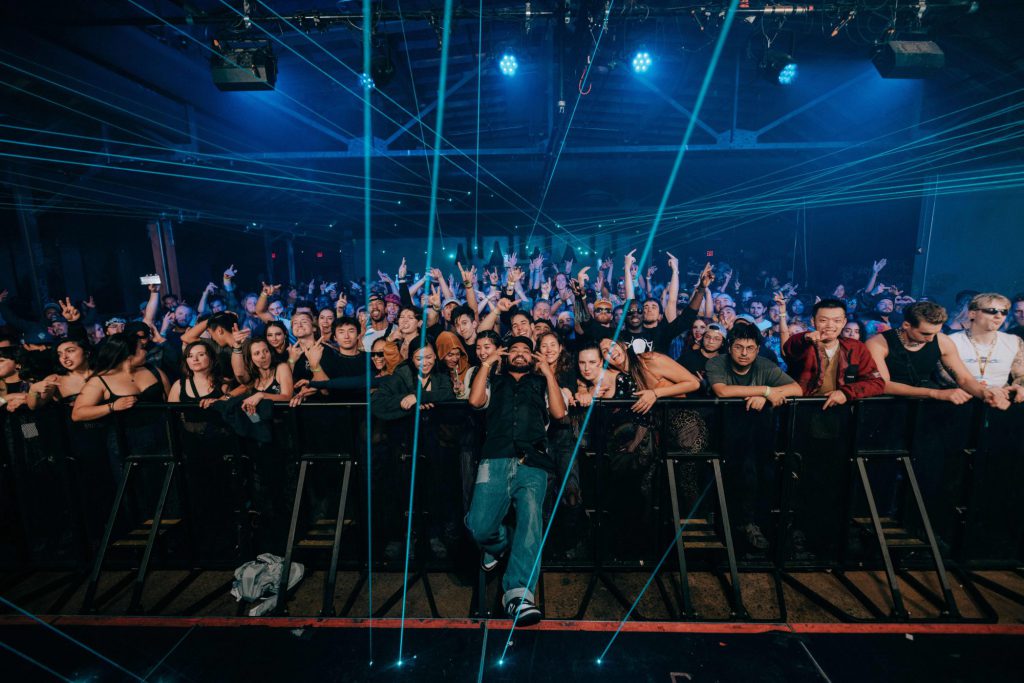 Over this past year, System Error has proven itself as a premier curator in service of the Los Angeles bass music community.
While COVID-19 continues to affect every corner of our industry, the success of independent collectives like System Error shows that when you bring together the right lineups, mission, and production, magic is still very much within our reach. At times like these, it's more important than ever for us to find community, and sometimes something as simple as a "you just had to be there" moment on an epic night out with your rave family is just what the soul needs.
If you missed last weekend's sold-out System Error Presents: Mr. Carmack and want to make sure you catch the next one, have no fear, follow System Error and Mr. Carmack at the social links below!
---
Follow System Error: