The Glitch Mob gets to the root of "E-Motion" in dance with the release of their newest album on Glass Air, Ctrl Alt Reality.
---
Los Angeles-based trio The Glitch Mob have become well-known as masterful beat technicians since their debut album Drink The Sea over a decade ago while continuing to push their live performances to the next level with each passing tour. The past few years have seen them deliver releases such as the Chemicals EP, Revisions, and a stunning remix of The White Stripes' "Seven Nation Army," and in 2022, they're connecting bodies with sounds on an all-new, banger-filled LP, Ctrl Alt Reality.
Ctrl Alt Reality dares to venture deeper than ever before as The Glitch Mob delivers ten new tracks for fans to consume. "This next chapter in our artistry is intended to get back to the music, the movement, the dance, the connection of body and sound," the trio posted back in September. "We are here to provide an audio experience you feel deep in your soul."
In their true-to-self, push-and-pull style, tracks are placed in alternating fashion. Driving grooves and captivating lyrics immediately draw the listener in on the album's opening track, "All The People." Mixing a little spice of reggaeton alongside more traditional club sounds gives listeners "The Flavor," which intensifies in the most satisfying way as the song builds into a technicolor finish. 
Alluring vocals are just the beginning; streamlined tempo changes and distortion lend "Antireal" the edge it needs. More sentimental tracks like "E-Motion" and "The Moment" are backed with harder, industrial sounds on "Cut Slope" and "Depth Charge." Additionally, "Vertigo" is an all-purpose fire jam; it can successfully add bliss to any club floor, gym workout routine, or midnight drive. Contrastingly, "Dream Roller" is the album's most naturally poignant song, pushed over the edge by solid production.
The album closes with "Higher" and leaves fans at a peak, wanting more. The Glitch Mob's transformative focus on enabling both physical and emotional responses from listeners creates a true landmark album for the veteran scene shakers. Ctrl Alt Reality is a welcomed trip into an alternate reality where the music shines: thoughtful, all-encompassing, and dance-worthy.
Listen to Ctrl Alt Reality on Spotify or your preferred platform, and follow The Glitch Mob on social media to stay in the know!
Stream The Glitch Mob – Ctrl Alt Reality on Spotify:
---
The Glitch Mob – Ctrl Alt Reality – Tracklist:
All The People
The Flavor
Antireal
E-Motion
Cut Slope
The Moment
Depth Charge
Vertigo
Dream Roller
Higher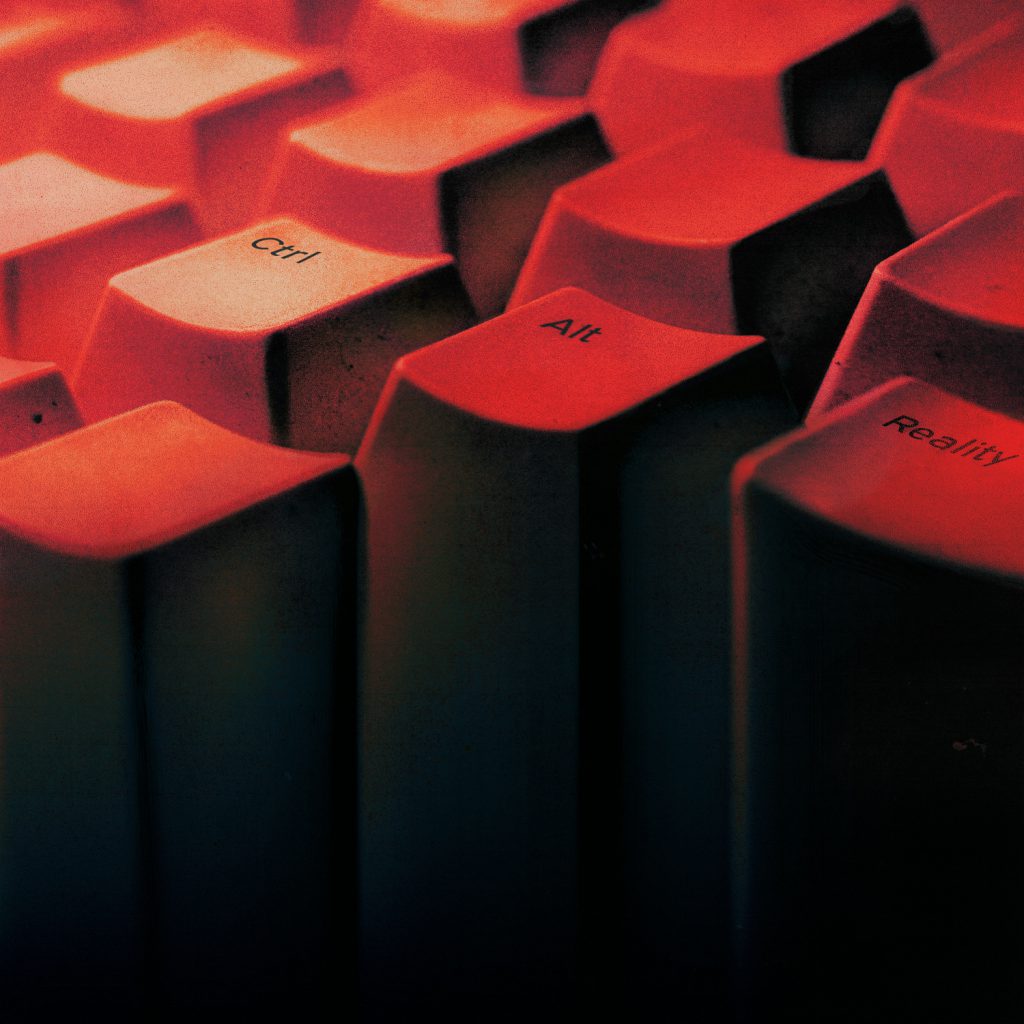 ---
Follow The Glitch Mob on Social Media:
Website | Facebook | Twitter | Instagram | SoundCloud | YouTube | Twitch