System Error, an event series launched by Tony Merino and Shailee Ben-David, is setting a new benchmark in the bass scene.
---
It's at the tip of everyone's tongues, the peripheries of everyone's visions, and it finally needs to be said: Los Angeles' bass music culture has faced a cultural crisis precipitated in part by a leadership vacuum that widened during the lockdown. With a confounding amount of noise on the events side of the bass music scene – from a dizzying number of unseasoned promoters to a surprising number of production outfits – it's more important now than ever to have stronger curators to guide the proverbial ship towards new frontiers.
System Error, an event series spearheaded by Tony Merino and Shailee Ben-David, seeks to play a part in bringing bass music culture back from this brink in a forward-thinking, communal fashion under the banner of fully independent promotion. Planting its flag firmly in this new frontier, System Error debuted with a smash two-weekend run at Los Angeles' 1720 featuring Of The Trees and Ivy Lab.
With the mission of curating full spectrum bass music in a professional, thoughtful manner, this first run has set the tone for a bright future for this fledgling series.
The first weekend of System Error featured a stacked lineup that included Of The Trees, Freddy Todd, Player Dave, and Chef Boyarbeatz. They followed this up with their second weekend and its star-studded roster of Ivy lab, Huxley Anne, Tek.lun, Potions, and Sorcerist. Both nights toed the line between vibey and heavy, and experimental and accessible.
Not only did it satisfy the cravings of older bassheads who've now been around the block, but also the younger ones who might still be learning that Halogenix used to be part of Ivy Lab, but damn well knew all the words to "Cake." The second show presented some especially standout sets from Huxley Anne and Potions, with the former flexing unprecedented track selection finesse and the latter presenting a delightfully cohesive tour of his unreleased originals.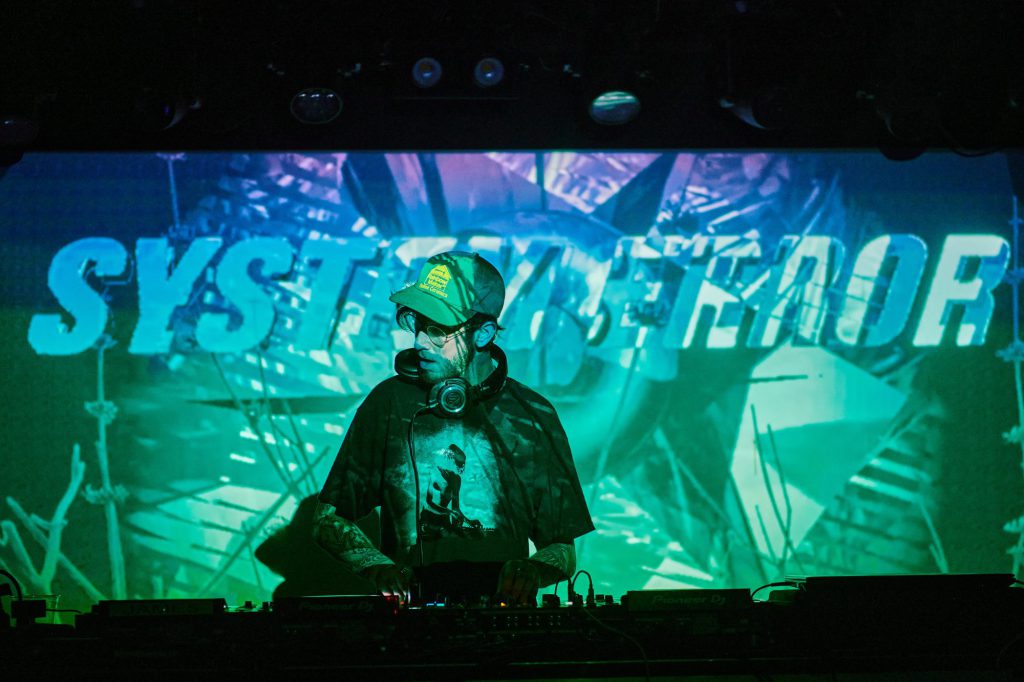 Raver with a touch of restraint could best describe the production aesthetic as well.
System Error made full use of the moving heads and lasers that are part of 1720's top-notch in-house lighting setup. They also applied a light touch to the strobes and stuck to monochromatic color palettes which still allowed the music to shine above all else, meaning the audience could enjoy the visual stimulus without being overwhelmed. With the visuals provided by another powerhouse duo in bass music – Squid Emoji – this debut run of shows was a true feat in bringing together the Los Angeles community and the world stage.
One of the most important calling cards of System Error that Merino wants to emphasize is the independent aspect of their platform. With each weekend's headlining sets showcasing a range of original productions from the headliners, and with its local up-and-coming support, the brand truly has the potential to become a breeding ground for that next crop of big-name bass artists.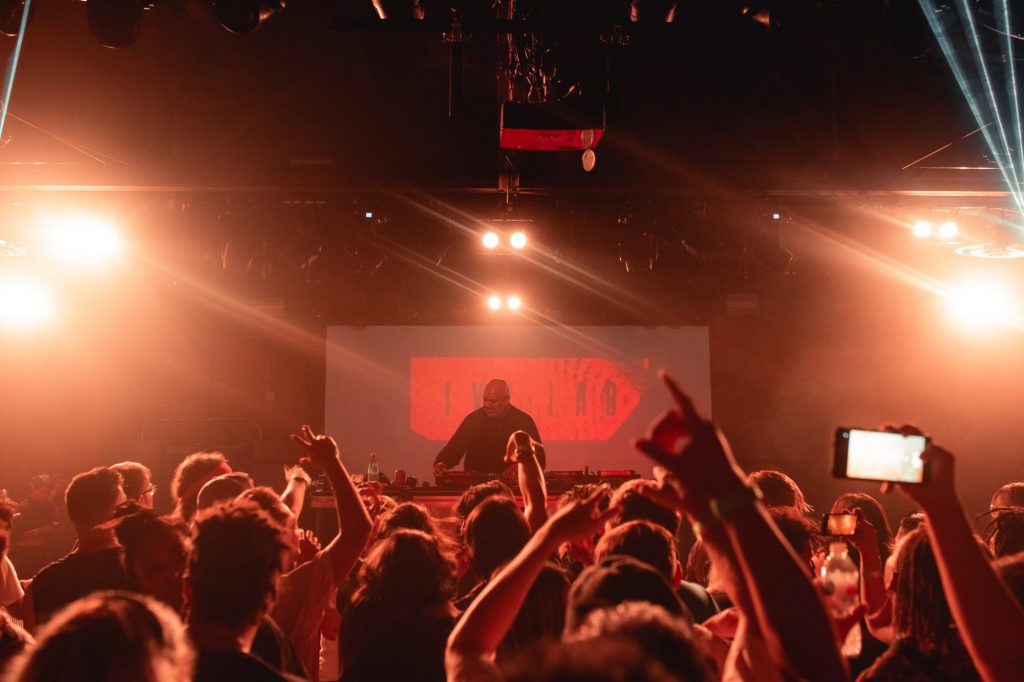 System Error is the result of two dedicated members of the scene joining forces.
The two founders are best known for the pivotal roles they played in the curation and growth of Insomniac's Bassrush brand over nearly a decade. Merino and Ben-David will continue to work their magic as partners-in-crime to lift up the legitimate side of underground bass music events, hopefully helping bridge that gap between niche and mainstream that is often the key to any industry's financial health and longevity.
Clearly, what we've seen so far is just a window into the big plans being orchestrated by System Error to continue to grow dominance in the field. In fact, they've already launched ticket sales for their next showcase on October 16 also to be housed in Los Angeles' 1720 – the first-ever Halcyon Showcase (18+ age restriction plus proof of vaccination required at door). While the lineup itself is still to be announced we're sure it won't disappoint.
Check out the promotional video for System Error and Halcyon Present: Halcyon Showcase Feat. Oolacile on their Instagram and buy your tickets today!
---
Follow System Error on Social Media: