Gareth Emery releases his final album, ANALOG, blending his iconic trance sound with live instruments for a beautiful collection of tracks.
---
British producer Gareth Emery has taken the world by storm over the past two decades with his infectious trance beats and continuously evolving sound in tow. His massive hits, such as "Concrete Angel," "Saving Light," and "You'll Be Ok," along with countless others, have continued to captivate audiences around the world. He has played at some of the biggest festivals and venues globally while sharing his story through music.
In June, Gareth Emery announced he would release his fifth studio album, ANALOG, which would be his final album, but promised to deliver singles, EPs, and, of course, live shows. Then, over the past few months, he teased fans with a steady stream of singles, including "Love You For All Time" with Annabel and, more recently, "California" with Gid Sedgwick. Now, the full album has been revealed for fans to feast their ears on.
ANALOG begins with an echoing voice in the background and somber piano chords, "Breathe" subtly breaks into vocals from Annabel. The melodic trance rhythm pics up into a drop while her vocals soar before the tempo slows down as radiating synths frame the lyrics, before picking back up again and entering a grand ending filled with piano notes.
"Call To You" follows with an electric guitar riff as vocalist Danny Starr and a drumline join in the background before the rock-esque drop takes control of the song, offering a taste of Gareth Emery's stunning sound. His voice changes tone with the bridge bringing in a strong guitar solo, as the chorus hits one more time before the drop closes the song on a high note. Shifting gears, "Interlude" briefly brings back the trance sound with electrifying synths and somber piano notes as it fades out with voices chattering in the background.
The album picks up again with haunting lyrics from Evan Henzi on "Rome," who matches the energy as the song alternates between tempos. This club-ready track is fast-paced and sees Gareth layer piercing synths into the mix, offering a slight sense of nostalgia along the way. Piano-accompanied vocals arrive on "Electric Life" as Sarah de Warren lends her talents to the track with some heavy lyrics to create a beautiful, emotion-fueled soundscape.
One of the standouts on the album is "This Is Not The End," a collaboration with vocalist Roddy Woomble that sees Gareth Emery take his staple sound and create a song that ebbs and flows. This song uses euphoric synths and an upbeat tempo, which sets the track apart from others, while the lyrics bring a feeling of hope. On the flip side, "1999" is one of the more somber songs with profound storytelling lyrics from Annabel with slow strings and piano before it gracefully picks up into the chorus.
With the trance synths flooding, "Where Do We Go From Here" closes out ANALOG, as Gareth Emery puts a bow on this chapter of his life. Offering peace of mind and excitement for the future, this track takes us back to his roots with the sound he has become so well known for. Though his career is far from over, ANALOG is his final album, and it's a remarkable send-off to this chapter.
Check out Gareth Emery's final album, ANALOG, on Spotify or your favorite streaming platform, and read on for a deeper dive into each track!
Stream Gareth Emery – ANALOG on Spotify:
---
Gareth Emery – ANALOG – Tracklist:
Breathe (feat. Annabel)
Call To You (feat. Danny Starr)
Interlude
Rome (feat. Evan Henzi)
California (feat. Gid Sedgwick)
Electric Life (feat. Sarah de Warren)
This Is Not The End (feat. Roddy Woomble)
Love You For All Time (feat. Annabel)
1990 (feat. Annabel)
Where Do We Go From Here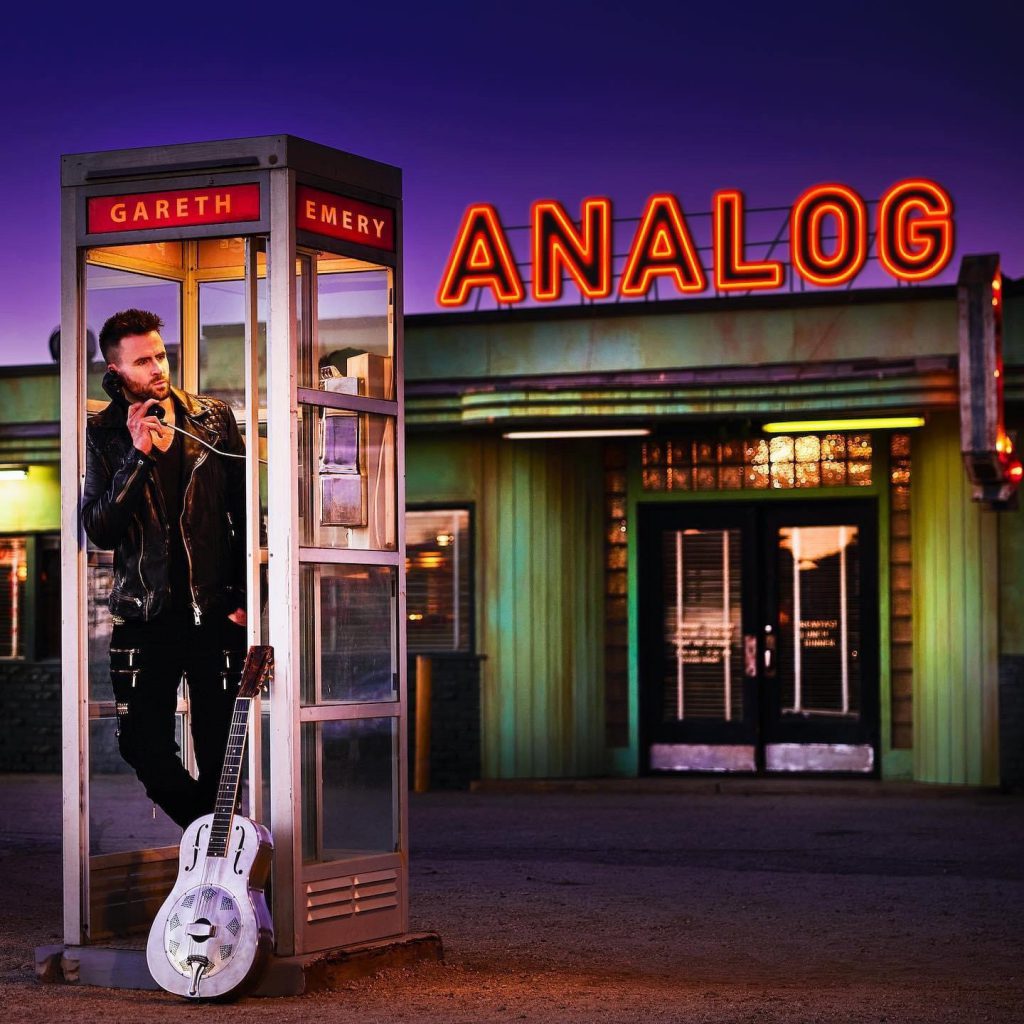 ---
Follow Gareth Emery:
Website | Facebook | Twitter | Instagram | SoundCloud | YouTube