Gareth Emery announces his final full-length album, ANALOG, but confirms he will continue to release singles and EPs moving forward.
---
Gareth Emery has been one of the most beloved dance music artists since he stepped onto the scene two decades ago. During this time he's continued to captivate audiences across the world with his massive hits like "Concrete Angel," "Sanctuary," and "Saving Light" along with countless other memorable beats.
This year has been a huge one for Gareth Emery with the release of singles like "Love You For All Time" with Annabel, "This Is Not The End" with Roddy Woomble, and his collaboration with Omnia, "Unity," with all proceeds donated to UNICEF. Now, he's back with a massive announcement – the end of an era for Gareth Emery, as he will be releasing his final, full-length album, ANALOG.
ANALOG is set for release later this year, but Gareth Emergy is offering exclusive merchandise to fans in an array of packages to celebrate the album through Indiegogo. Those who purchase one of these packages will receive five exclusive tracks, which he will not release to the public. These packages include the physical ANALOG CD, a signed vinyl, a deluxe black card NFT, and an AAA backstage experience. Each one includes a booklet with exclusive photos, artwork, and the story behind all five albums, celebrating his journey from Northern Lights to ANALOG.
Since releasing Northern Lights 12 years ago, Gareth Emery has told his story through his albums, and his fifth album, ANALOG felt like the perfect end to an era. Although this will be his final album it is not the end of the line for his music career, as he assured fans he will continue to release singles, EPs, and continue to tour.
Head over to Indiegogo to pre-order your ANALOG package and get those exclusive tracks, and stay tuned for future updates from Gareth Emery.
---
Gareth Emery – ANALOG – Tracklist:
Breathe (feat. Annabel)
Call To You (feat. Danny Starr)
Interlude
Rome (feat. Evan Henzi)
California (feat. Gid Sedgwick)
Electric Life (feat. Sarah De Warren)
This Not The End (feat. Roddy Woomble)
Love You For All Time (feat. Annabel)
1999 (feat. Annabel)
Where Do We Go From Here
Indiegogo Exclusive Tracks
M4L
Running That Gun
Finality
Kyoto
Chicago (Intro)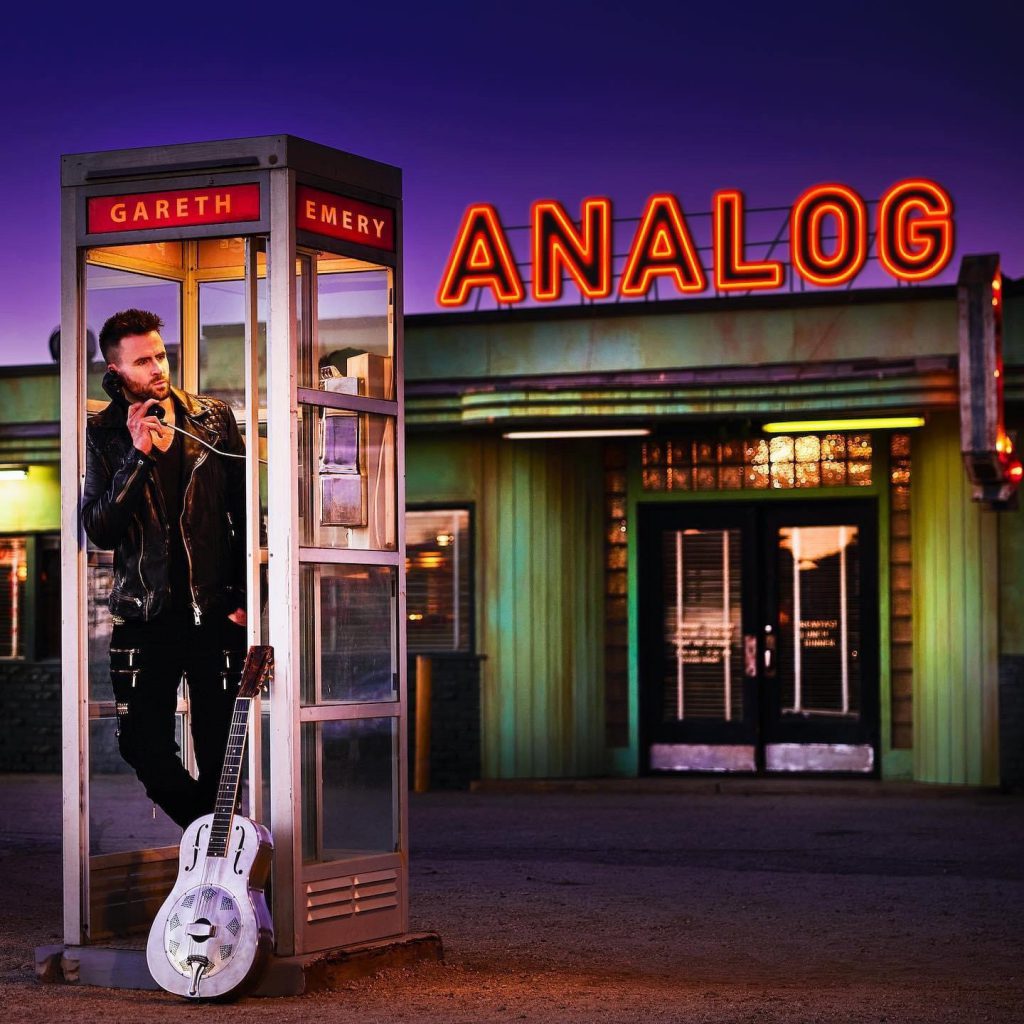 ---
Follow Gareth Emery on Social Media:
Website | Facebook | Twitter | Instagram | SoundCloud | YouTube | Twitch