Ciaran McAuley can finally breathe a sigh of relief as he delivers his debut album on Black Hole Recordings, Permission To Exhale!
---
Most dance music lovers will never know the time, energy, passion, and commitment that goes into crafting a full-length artist LP, and for trance aficionado Ciaran McAuley, this process has evolved him not only as a producer but as a human. Out now on Black Hole Recordings, Permission To Exhale breaks the norm of the typical dance floor soundscape to cloak listeners in the heat of cinematic melodies, featuring dynamic collaborations provided by motivational speakers, film and TV composers, and industry tastemakers.
16 tracks deep, Permission To Exhale kicks off with a narrative from motivational speaker Eddie Pinero before gently weaving listeners through spellbinding melodies full of energetic twists and turns, and moments that will inspire tears to flow like rain. Along the way, you'll run into gems that have adopted their shine from co-writers like Hollywood composer Jeff Rona, the man responsible for the music on popular shows like Traffic, Chicago Hope, and EarthSea. Of course, you can't manipulate raw emotion without a solid set of vocalists, and renowned singer-songwriters, including Lisa Gerrard, Audrey Gallagher, Clara Yates, and Hannah Brine, have been trusted with the task.
The world has become privy to the intensity of Permission To Exhale's offerings since Ciaran McAuley had no desire to keep the secret to himself, thus early releasing a hefty chunk of the album as singles such as "Your Smile," "Lilac," "You're Never Alone" with Suzie Ledge, and more. When it comes to the trance focal point, industry mainstays Roger Shah and Paul Denton swing by to invoke a feeling of home, breathing unyielding life into tracks "You and I" and "Stand Still." And when investigating Ciaran's personal touch, you can expect to hear his Irish roots pour out through the speakers while also embarking on an exhilarating ride up and down the dance music rainbow.
Take a deep breath, let it out, and then grab your copy of Permission To Exhale on your favorite music platform, and let us know what you think about the music on Twitter!
Stream Ciaran McAuley – Permission To Exhale on Spotify:
---
Ciaran McAuley – Permission To Exhale – Tracklist:
Permission To Exhale (featuring Eddie Pinero)
Revelation (with Jeff Rona)
You're Never Alone (with Susie Ledge)
Move On (with Émilie Rachel)
On An Ocean (with Lisa Gerrard and Jeff Rona)
Armour
Stand Still (with Paul Denton) 
You and I (with Roger Shah & Hannah Brine) 
Love Heals 
Reach For You (with Linney) 
Take Me Back 
Anything (with Clara Yates) 
Your Smile 
Love Wins 
Lilac 
The Beautiful No (with Jeff Rona)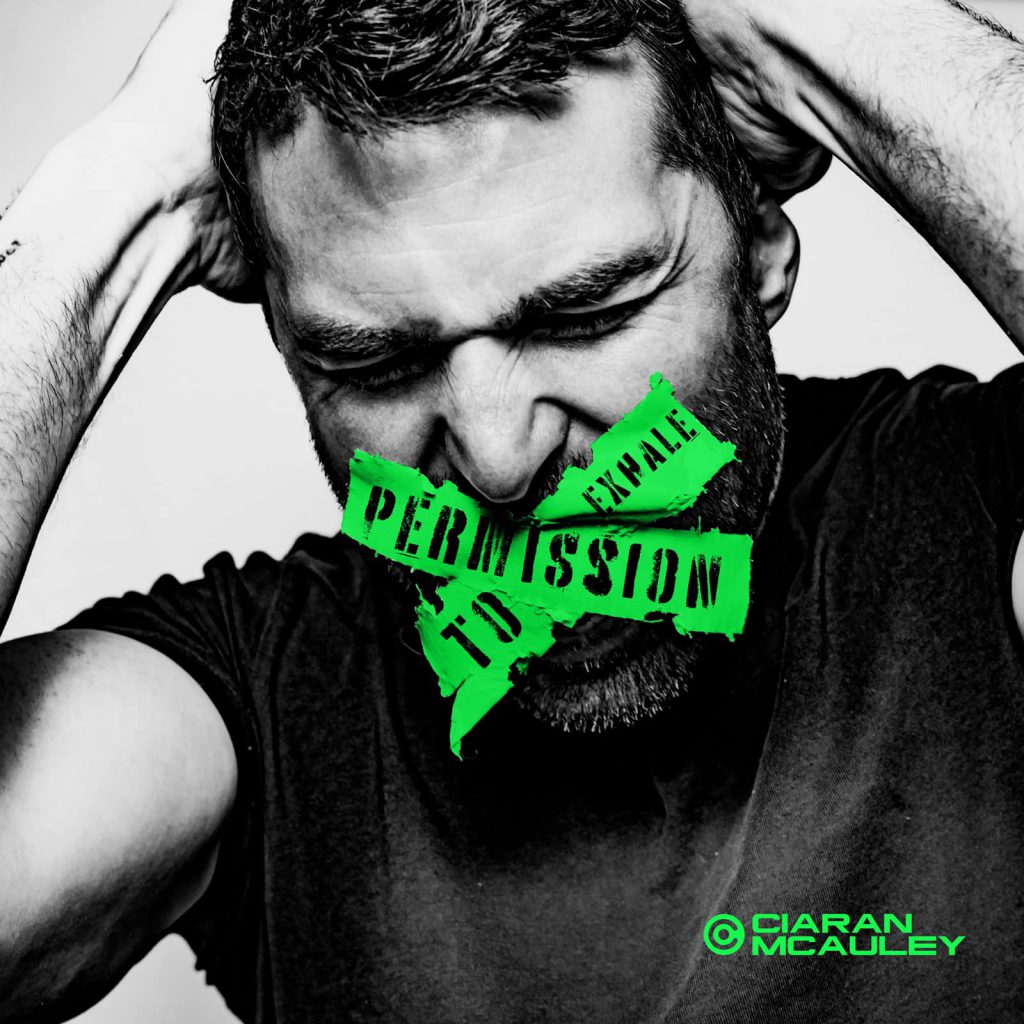 ---
Follow Ciaran McAuley:
Facebook | Twitter | Instagram | SoundCloud