Roger Shah welcomes the summer in Ibiza with the latest installment of Magic Island – Music For Balearic People Vol. 11!
---
As we gear up for a summer of fun, many music aficionados plan on making their way to the stunning island of Ibiza as warm sandy beaches and the thump of the bassline are too tempting to ignore! Of course, Roger Shah takes the island escape very seriously and has put together a spectacular package of beats to accompany you on your vacation. In fact, he's been doing this for over a decade with a series called Magic Island which comes lovingly packed with mood-lifting masterpieces from the industry's most revered, as well as the talent of the future.
Today, Magic Island – Music For Balearic People Vol. 11 has officially arrived on Black Hole Recordings. With 60 tracks to sink into, we implore you to post up under the shade of your favorite tree and allow the music to charm you into a trance as you dream of crashing waves and sleepless nights under the lasers and lights. So who are some of the magic makers chosen to bring the island to your speakers? Of course, there's returning family including Ingsha, Clarks, Rafael Osmo, and Raul Pablo Sanchez. Even Roger's own son, Noah Shah shows off his skills with three bold house heaters, "Time," "Phoenix," and "Animus."
Speaking of Shah's offspring, we can consider Roger's alter egos and alias projects an extension of himself, and he makes sure to feature a plethora of them; High Noon At Salinas, San Antonio Harbour, Balearic Session, Guided Gratitude, and Sunlounger are all here and accounted for. In addition, joining the ranks for the very first time is a group of rising stars including Magnettor, Ditoma, Archers & MainDain, Julie Dvir, and John Colombani, who unleashes one heck of a spiritual uplift with "Athena."
Now on the topic of emotion and tone, Shah gifts us two types of listening experiences, split between two discs. The first disc is what you would want to gravitate to if you're looking for something a smidge more laid back, perfect for pregaming or carefree meditation poolside. Some stand-out selections include "Guanabara" by Clarks, "Let's Run Away" by Bob Memphis, and "Message From Beyond," an otherworldly collaboration between Shah and Cores.
Disc two pumps up the power with selections perfect for the peak hour straight through to the after-hours at your favorite Ibiza hang. Be prepared to leave it all on the dancefloor when tracks like "You And I" by Ciaran McAuley, Roger Shah, and Hannah Brine, "Look Beyond The Horizon" by Sergey Shabanov, and "Serengeti (Uplifting Mix)" by Pierre Pienaar and Melodia pump unapologetically through the airwaves! Once you reach the final beat you'll be purchasing your flight straight to the beautiful Balaeric beaches to relive the magic up close and personal.
Grab your copy of Magic Island – Music For Balearic People Vol. 11 on your favorite music platform, stream the album below on Spotify, and tell us about your favorite tracks in the comment section!
Stream Roger Shah – Magic Island – Music For Balearic People Vol.11 on Spotify:
---
Roger Shah – Magic Island – Music For Balearic People Vol. 11 – Tracklist:
Mix 1. 
Roger Shah pres. Symphony In Deep Minor – Horizon (Intro Mix)
Another Big Cat – New Sunset 
Sienna Collective – Alive 
Clarks – Guanabara 
Sunflare – Madeira 
Ditoma – Stay Awake 
Roger Shah & Dominik Novak pres. klangbild.art – Watching Over the Tribe 
Guided Gratitude – Marumba 
Horizon One – Everything
Noah Shah – Out Of Time 
Rafael Osmo – Moments
Corey Goldsmith & Adam Stark – Cesca 
Stoneface & Terminal, Roger Shah – Ignite
Roger Shah, Cores – Message From Beyond
Rafael Osmo – Domina
Binary Ensemble vs. Gabrielle AG pres. ELLE – Kailin
High Noon At Salinas – It's A Good Day 
San Antonio Harbour – The Lonely Road 
Balearic Session – Indira 
Cory Goldsmith, Adan Stark – Yahle
Archers & MainDain – Adam's Ale 
Roger Shah & Dominik Novak pres. klangbild.art – Arikara 
Bob Memphis – Let's Run Away
Nyram – Horizon
Noah Shah – Phoenix 
Raul Pablo Sanchez – Really? 
Julie Dvir – Imagine 
Noah Shah – Animus 
Mix 2. 
Roger Shah & Thomas Benscher – Morning Dew (Intro Mix) 
Magnettor – Aurora Borealis 
Vintage & Morelli x Elypsis – Serein (Yelow Remix) 
Ciaran McAuley, Roger Shah & Hannah Brine – You and I
Binary Ensemble – Zephyr
David Broaders – Low Sun
Thomas Benscher – Lightspeed 
Roger Shah featuring Adrina Thorpe – Skyline (Roger Shah & Yelow Retouch) 
Andrew Henry – It Might Have Been 
Cloudriver – Another Heaven
DJ Galaxie – Discover Me 
Roger Shah with Omar Vinyl – Freedom
Ingsha – Nishaya 
Larsson (BE) – Falling Apart
Thomas Benscher – Andromeda
Rob Dalby -Freedom
Spy – Accelerate 
Sergey Shabanov – Look Beyond The Horizon
Fredd Moz – Au Revoir 
George Jema – I feel You
Spy – Rush
Sergey Shabanov – Far Away 
Brent Rix, Bruce Herringer – Daydreamer
Soul Lifters – Before We Go
Sunlounger featuring Susie Ledge & Inger Hansen – Run (Roger Shah Uplifting Mix)
Sergey Shabanov – Into The Flame 
TEKNO, DJ T.H. & Amin Salmee – Castles Made Of Sand 
John Colombani – Athena 
Sergey Shabanov – Respite 
Thomas Knight – Forget Me 
Pierre Pienaar, Melodia – Serengeti (Uplifting Mix)
Sunlounger, Susie Ledge, Inger Hansen, Roger Shah – Ok (Roger Shah Uplifting Mix)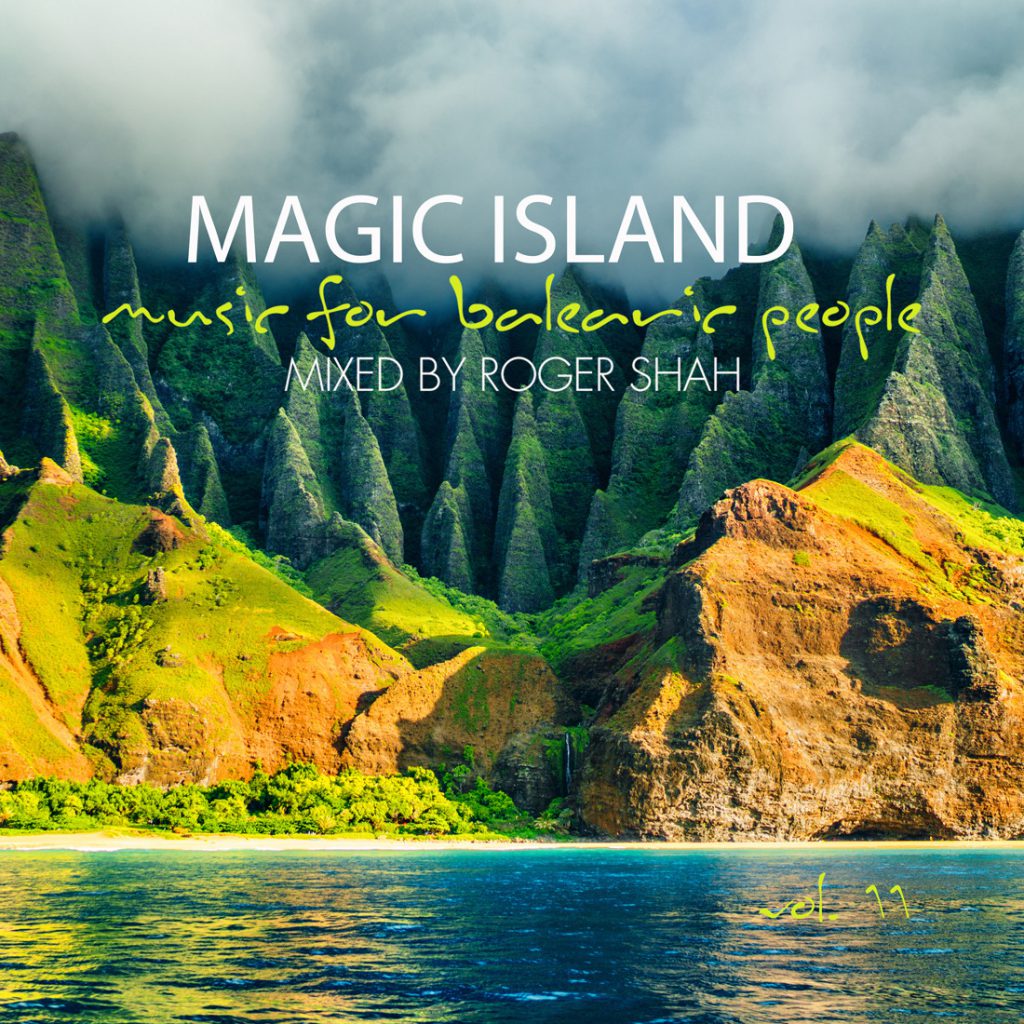 ---
Follow Roger Shah on Social Media:
Website | Facebook | Twitter | Soundcloud | YouTube