Following the indie and downtempo-leaning part one of Duality, Andrew Bayer illustrates the progressive, dance-inducing side of his music.
---
People are complex and multi-faceted in every possible way, packed with contradictions and diversity that ultimately leak into the art we make. These driving questions of who we are and how we uncover every side of ourselves, stripping our personas, is a never-ending challenge. But, Andrew Bayer faces these questions head-on and finds the dichotomy of himself and his music reflected in his latest albums, Duality pt. 1 and Duality pt. 2.
Released earlier this year, Duality pt. 1 explored a side of Bayer that had been left unturned. While he's acclaimed for his progressive and trance music, the album saw the artist journeying across downtempo and more indie-driven sounds, tapping artists like Asbørn, Vök, Dave Thomas Junior, among others, for the first half of the trip.
Upon releasing the first part, Bayer shared, "On my last album, I had to remix the album in full after it was released to make the worlds fit. This time around, I wanted to capture all the breadth, depth, and tension within that duality under one single project." Now, as part two is finally here, we're able to experience the breadth, depth, and tension to its full extent.
Listen to Duality on Spotify or stream the full album on your favorite music platform. Read on for a deeper dive into its tracks, and let us know what you think about the music on Twitter!
Stream Andrew Bayer – Duality on Spotify:
---
From the beginning, the contrast between each album is apparent.
The album's opening song, "Midnight" with Alison May, introduces a noisy, gritty texture that slowly builds into a climax before pulling back as the music opts into a simple melody. As Alison May begins to sing on the track, her introduction also reigns in a classic kick, marrying a rhythmic groove alongside alluring vocals as she enchants with the lyrics, "Hang tight / We're leaving at midnight." As much as May is given the opportunity to gleam on the track, Bayer's hard-hitting drop makes headway towards the closing, whisking the song into a dance-ready flurry of synths that melt into one another, and it's the dance characteristics that thread together every song on the album.
The clamoring of the first notes of "DNA" with Red Dragons introduces a texture of sharp staccatos. Red Dragons' voice neatly fills the gaps of the articulated sounds before Bayer tunes in with a cascade of glitchy, gritty tones reminiscent of the era of blog house. While it has its heavier moments, the latter half demonstrates the beauty and lightweight, progressive moments of his music.
Of every song on the album, it's "Greater Chances" with OLAN that leans the closest to the indie sensibilities that comprised the first part of Duality. It paints a more subdued image that's elevated by OLAN's own clear vocals. The drop starkly contrasts the preceding songs, drifting into a lower range of sounds that eventually brim with echoes and wavering synths.
Every moment on Duality is layered with textures that are equally stunning and energetic.
"On Tape" marks a return to the cinematic landscapes that are so characteristic of Andrew Bayer's music. The ride towards the drop is a steady, uplifting one before dark plucks string together a new layer of heavy, robust beats. It pulses with renewed energy that only surges throughout. In his classic fashion, Bayer also orchestrates listeners through a wave of calmness before brewing a tasteful mixture of a dance-inducing rush.
Easing into the next song, lush soundscapes of a piano are baked into the foundation of "I Would," which features the talents of Alison May, who joined Bayer on the opening track, along with Grandfather Machine. Despite being the shortest offering on the album, clocking in at roughly four minutes, the song is just as stunning as any other song on Duality with its tender, heart-rendering, and more instrumental leaning notes. The tenderness sinks into "Break The Rules" with Kaleena Zanders, which was released ahead of the album as a single.
With Zanders' dynamic vocals laid across the track, it's an emotional affair before dropping into a powerful release with an equally powerful message as an LGBTQ+ anthem. When the song was released earlier this year, she shared some insight about its inception, saying, "After a long, emotional, and at times, hilarious conversation in the studio about our struggles growing up gay, Andrew and I felt the undeniable urge to make something healing and powerful." Zanders went on to describe the song as "a comforting letter to our younger self and to anyone else who has felt complete despair and depression from growing up hiding who they are."
"Let Go" most closely resembles the ultimate club experience on the album, with a barrage of beats driving a sultry experience in the dark. Bayer still works in moments to breathe and find inspiring, elevated sounds reminiscent of summery soundtracks, carrying on over to both "What Is Real" with Vök and "If You Loop It, They Will Come." It's illustrative of the endless energy that draws you to his music in the first place, while the fervent shifts and undulating, moody synths keep you rooted to the world he constructs.
Finally, experimental downtempo elements pulled from part one find their way into "Pulse" with OLAN. It's a charming affair, quietly simmering with nothing but the cinematic, brewing characteristics that weave into a stirring, orchestral closing that feels like both a highlight and callback to the beautiful experience of every second from Duality's two parts.
---
Andrew Bayer – Duality (Part Two) – Tracklist:
Midnight (with Alison May)
DNA (with Red Dragons)
Greater Chances (with Olan)
On Tape
I Would (with Alison May & Grandfather Machine)
Break the Rules (with Kaleena Zanders)
Let Go
What Is Real (Vök)
If You Loop It, They Will Come
Pulse (with Olan)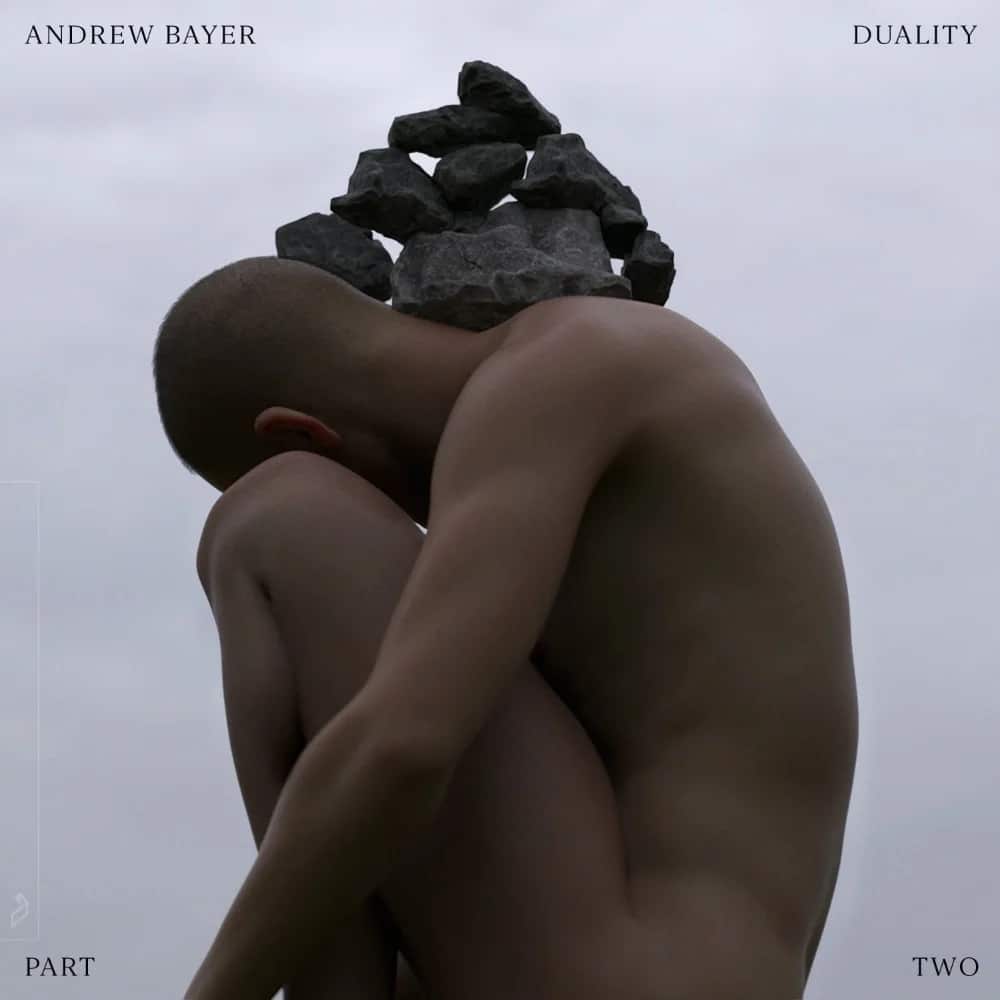 ---
Follow Andrew Bayer on Social Media:
Facebook | Twitter | Instagram | SoundCloud | YouTube