Andrew Bayer offers a look inside his brilliant mind on the first part of Duality, his latest album to land on Anjunabeats.
---
From It's Artificial to his more recent bodies of work, In My Last Life and In My Next Life, Andrew Bayer has always been an artist who champions larger-than-life soundscapes filled with diverse elements from his vast influences. Now, after announcing his two-part album Duality on Anjunabeats and stunning his fans at Above & Beyond's Group Therapy Weekender just a few short weeks ago, he's dropped the first half for everyone to bask in.
Out now across all platforms, Duality (Part One) begins the exploration of the struggle that Andrew Bayer has faced as he's grown as an artist and a person. Centered on the indie-influenced side of the spectrum, he offered up the first taste of what would be found on this portion with the release of "Equal" with Asbørn earlier this summer. Its serene beat is dominated by beautiful vocals, yet there is plenty more to dive into.
"No Silence" with Vök leads Duality with an intro that builds with energy before faking out listeners with a mellow drop into a vibey beat with a stunning vocal performance taking center stage. This track helps set the trend of collaborations that fill the collection of tunes, as Andrew Bayer works with others such as Dave Thomas Junior on "Speed Of Light" and Red Dragons on "Matriarch." He also teams up with Asbørn for a second track in the collection, "American Boy," which is quite a ride.
"Chaos," Andrew Bayer's collaboration with Run Rivers, as well as his collaboration with OLAN, "Under Pressure," are two of the best found within the tracklist. "Chaos" is dripping with indie-pop elements that will have you dancing along with it, while "Under Pressure" is a touch more on the chilled-out side. And Andrew Bayer also offers up even more unique aspects to his sound with the piano-driven "4/15/10 11:15 AM – Volcano" and string-laden "Thank You For Being With Us" towards the end.
"'Duality (Part One)' explores the "home listening" electronic music that I have always focused on for my previous albums, but with a twist," said Andrew Bayer as he gave added insight into this portion of the release. "I wanted to merge classic trance sounds with indie pop, which really linked both parts of 'Duality.'"
Listen to the first part of Duality on Spotify or your preferred platform, and let us know your thoughts on these tracks over on Twitter!
Stream Andrew Bayer – Duality (Part One) on Spotify:
---
Andrew Bayer – Duality (Part One) – Tracklist:
No Silence (with Vök)
Speed Of Light (with Dave Thomas Junior)
Take Me Home (with MOR and Grandfather Machine)
American Boy (with Asbjørn)
Chaos (with Run Rivers)
Matriarch (with Red Dragons)
Under Pressure (with OLAN)
4/15/10 11:15 AM – Volcano
Thank You For Being With Us
Equal (with Asbjørn)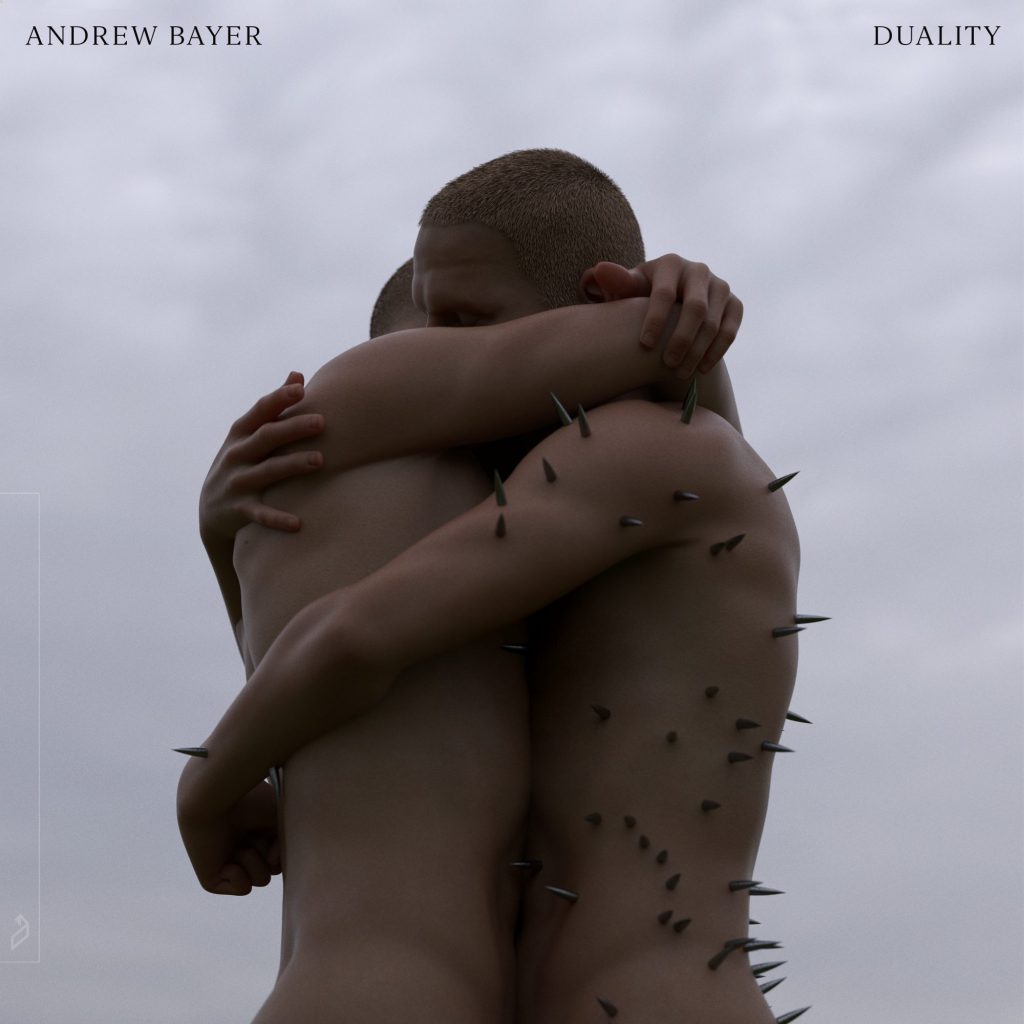 ---
Follow Andrew Bayer on Social Media:
Facebook | Twitter | Instagram | SoundCloud | YouTube