Curating a distinct groove-based tech house sound, rising star SOSA teams up with DJ duo Prok & Fitch on three track house EP, Dance Lapse. 
---
SOSA has been gaining traction and making a name for himself in the scene with gigs at Printworks, Motion, Mint, and more, and now he's teamed up with Prok & Fitch, a duo defined by their own illustrious releases that balance between melodic intricacy and dancefloor heat, on the three-track Dance Lapse EP. Out now on Hot Creations, the artists explained that they wanted to produce "something that a good cross-section of DJs could get behind" while covering the full scope of their own soundscapes – and they accomplished that.
SOSA and Prok & Fitch bring all their past experience to their latest studio work. The title track, "Dance Lapse," comes in smooth with a minimal vibe, accompanied in the soundscape with a sultry vocal sample that rides through into the drop. Stripped-back percussive features give a good contrast to the smooth vocals. The driving rhythmic constancy and flexible bassline will keep you moving on the floor, whether in a club or a sunrise-at-the-rave experience. 
Following up the title track, "Sweat," brings a bit of a pacier vibe to the floor, with a slinking bassline rippling along, juxtaposed with saucy vocal samples. The bassline stays with the vocal sample through the tune, occasionally breaking up with some effects to smooth the transitions. 
The final track on the EP "Footsteps in the Dark" offers incredible production quality to club music, utilizing rolling percussive effects and modulated synth delays to invent a grooving sound from shadowy chaos. Repetitive vocal echoes and buzzy synths give a mysterious tone to the atmosphere, while snappy percussion drives you through a whirling headspace. This tune will serve its purpose in the late-night, with its warehouse-type energy. 
Grab your copy of Dance Lapse on your favorite music platform, listen to the EP on Spotify, and let us know what you think about the music on Twitter! In addition, make sure to catch SOSA in the Americas on his Dance Lapse Tour this year!
Listen to SOSA x Prok & Fitch – Dance Lapse on Spotify:
---
SOSA x Prok & Fitch – Dance Lapse EP – Tracklist:
Dance Lapse
Sweat
Footsteps in the Dark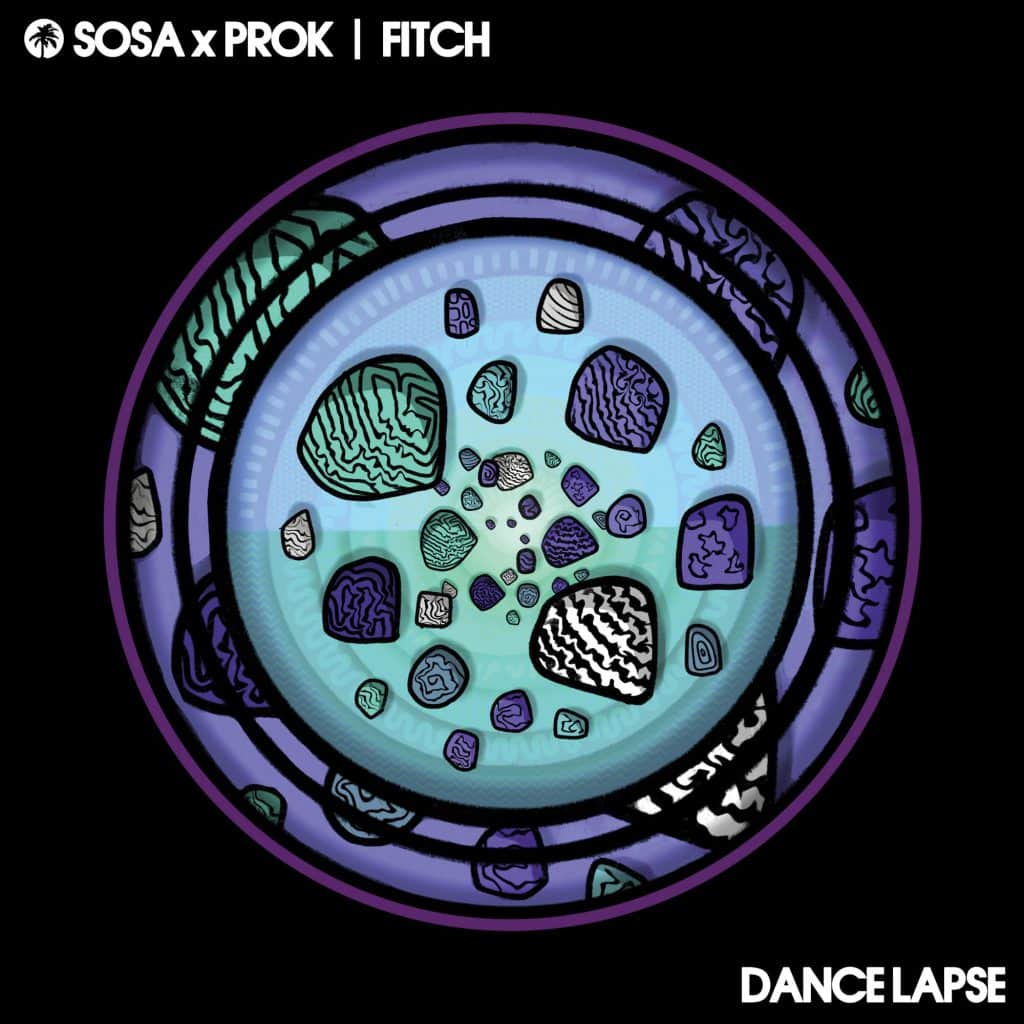 ---
Follow SOSA on Social Media:
Facebook |  Instagram | SoundCloud
Follow Prok & Fitch on Social Media:
Facebook | Instagram | Twitter | SoundCloud