Brazilian beatmakers Plastic Robots and Underlow induce Nightmares – a listening experience best enjoyed under the cloak of the night!
---
Nando Scheffer and Daniel Queiroz, better known in the scene as Plastic Robots, first made their way over to Dirtybird back in 2019 with the sassy sounds of "Silent Fury." Since then, the flock has been steadily wondering when they would come back around to the imprint, recently acquired by EMPIRE. Today, that question's been answered with the release of their brand new ep, Nightmares, featuring a dark and twisted collaboration with Underlow, as well as an exclusive remix by Fab Massimo only available on Birdfeed.
Plastic Robots and Underlow have proven their collaborative powers in the past, lighting the underground on fire with tracks like "Open Your Eyes" and "Monster." For this go-round, the boys strike with lightning-force energy, sending the dancefloor into a frenzy. "Nightmares" unhinged static vibration promotes pure madness, and it's quite brilliant, to say the least. In fact, this raw electricity holds the brain tight in a night terror while every hair on the body stands in salute. There comes a moment when the bouncy bassline and deranged top-end notes hit a grand crescendo. It's a signal to close your eyes and release any lingering inhibition as you fall deeper into the hallucination.
"Armada" is the accompanying b-side, and for their solo outing, Plastic Robots keep their quirkiness front and center. The track kicks off with gritty industrial flair before a peculiar sound blip grabs the attention. From here, a directive vocal enters the fray, followed by an encouraging high hat to get the body grooving. This all comes to a head when the vocal starts to spin out of control, getting sliced, diced and flung straight into a rousing clap detail. Ultimately, listeners are kicked into a chasm of low-octave synth waves adding one final layer of fear to an all-around spine-tingling dancefloor experience.
This EP arrives just in time for your Halloween shenanigans, so grab your copy of Nightmares on your favorite music platform, stream the EP on Spotify, and let us know what you think on Twitter! In addition, make sure to subscribe to Birdfeed to gain access to Fab Massimo's remix of "Nightmares."
Stream Plastic Robots & Underlow – Nightmares on Spotify:
---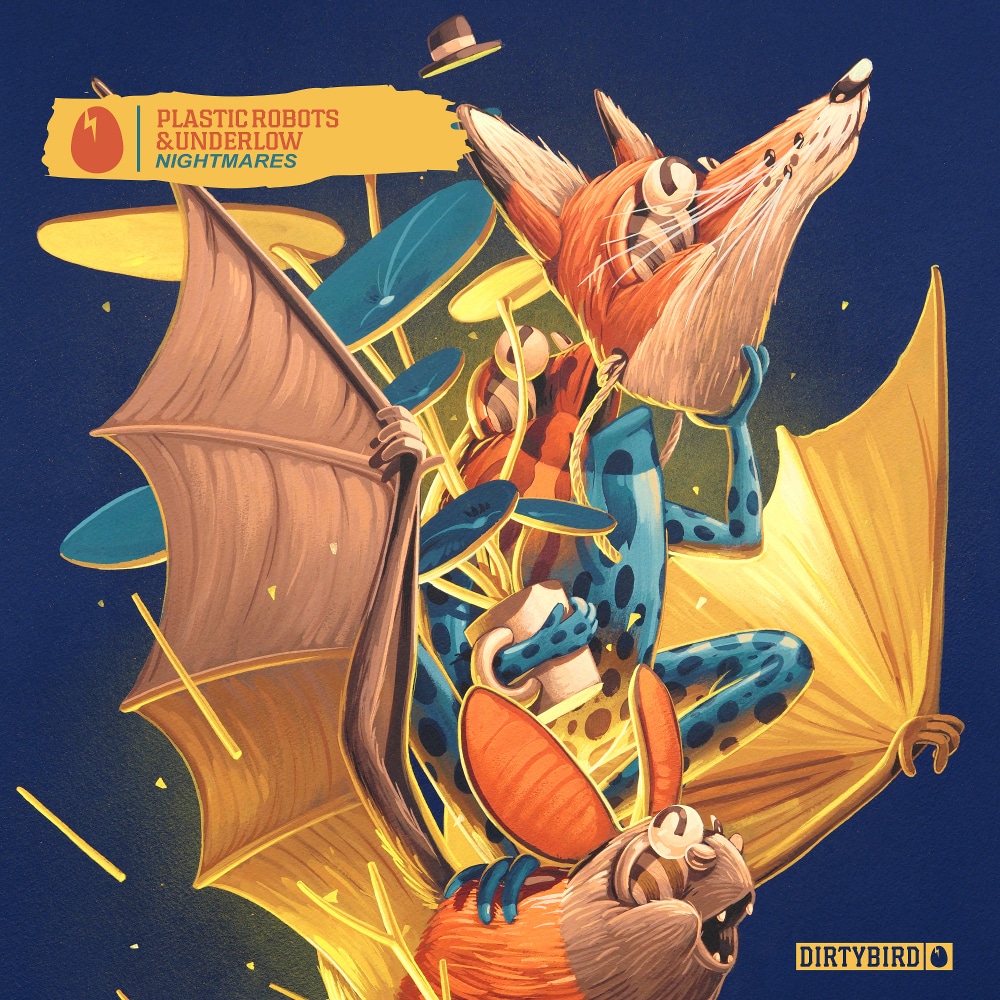 ---
Follow Plastic Robots on Social Media:
Facebook | Instagram | SoundCloud | YouTube
Follow Underlow on Social Media: