After a year-long hiatus, Yoshitoshi Recordings is back with brand-new beats with Daylight's Delight / Time by Olivier Giacomotto!
---
Deep Dish's imprint, Yoshitoshi Recordings, has been an industry staple since 1994 and has featured the who's who of the industry, including Pig&Dan, BT, Roger Sanchez, ANNA, and countless others. They've always had their finger on the pulse of the industry and strive to make sure that everything they put out into the world resonates with the humans that fill the club and festival floors each and every weekend. One individual that they've trusted to move the masses is Olivier Giacomotto, and after a year break for the label, they've chosen his brilliant new two-tracker, Daylight's Delight / Time, to turn the page on the next chapter.
"Daylight's Delight" kicks off the package with bold drum accents and a tempo that sparks the body to life. From here on out, it's all about the mystical melody that builds and dissipates while domineering pops of synth add to the dreamlike ambiance. While this track has the tools to keep its listener light on their feet, there's also heavy energy lurking deep in its undertone, making this track a dynamic selection for any affair, whether it be a massive warehouse rave or a small festive gathering in the middle of a rainforest.
"Time" welcomes Lady Vale to the party, and with her first spoken word, it's game over! Listeners are reeled in hook, line, and sinker with a provocative essence that demands complete and unwavering attention. Floating above the faithful chug of a cool techno bassline, time seems to stand still as the world fades in the peripherals. This is the type of track that opens up the subconscious to infinite possibilities as each mind-warping detail gets the creative juices flowing.
Grab your copy of Daylight's Delight / Time on Beatport, stream the EP below on Spotify, and let us know what you think about it on Twitter!
Stream Olivier Giacomotto – Daylight's Delight / Time on Spotify:
---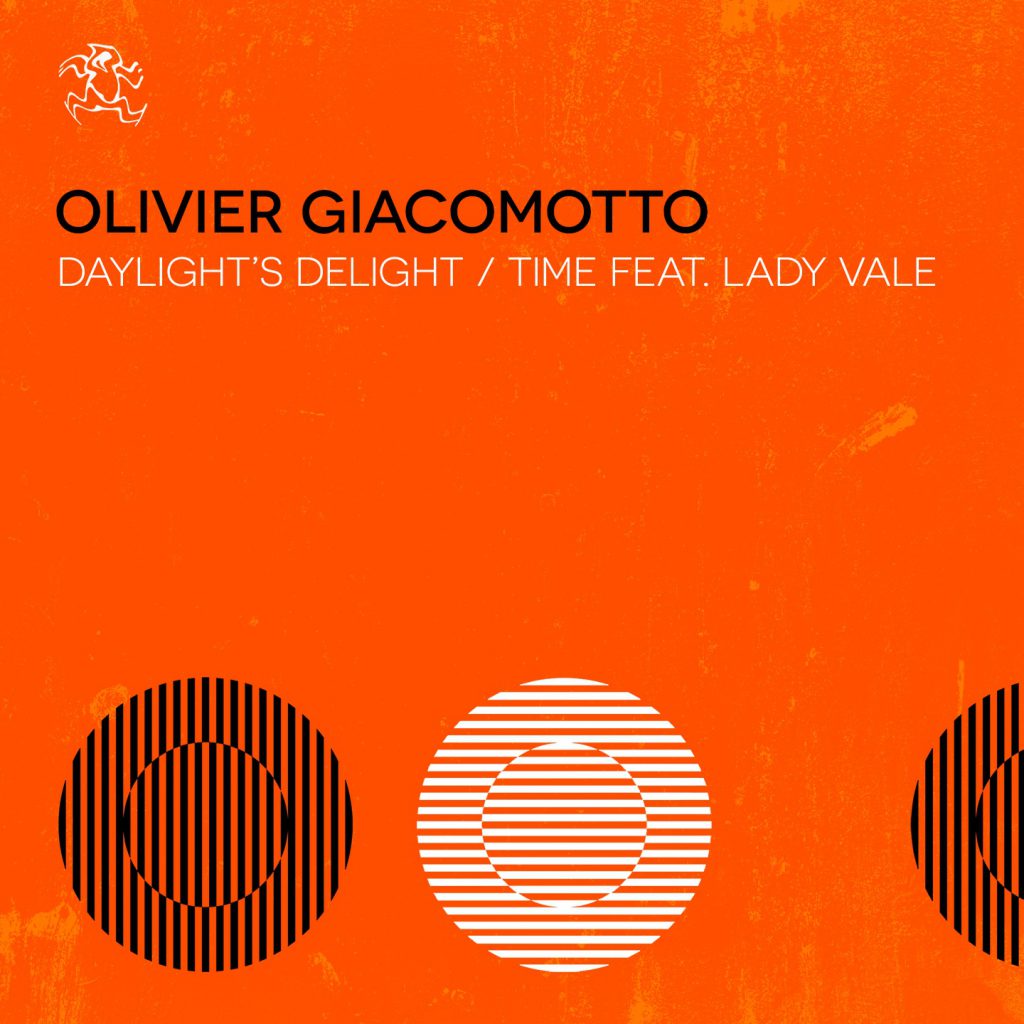 ---
Follow Olivier Giacomotto on Social Media:
Website | Facebook | Twitter | SoundCloud