G Jones and Eprom integrate their innovative sounds on the Disk Doctors mixtape filled with solo, collaborative, and unreleased tunes.
---
G Jones has been on a tear this year, recently dropping "Operator" after announcing his upcoming Illusory Tracks EP while landing on several impressive lineups, including Bass Canyon, Electric Daisy Carnival, Bonnaroo, and Electric Zoo. He's also set to play #BP25YR STACKED, Second Sky Music Festival, and a specially curated New Year's show with location, dates, and lineup to be announced. This past weekend he took the stage at the prehistoric realm of Lost Lands, and now the monochrome mastermind G Jones has released the Disk Doctors mixtape in collaboration with fellow experimental expert Eprom.
Last month, Eprom released the sophomore Shades album with Alix Perez and has taken fans for a ride at festivals earlier this year, such as Lightning In A Bottle, Okeechobee, and Electric Zoo, while gearing up for sets at Dirtybird Campout and HiJinx. He's worked closely with G Jones over the years to release solo and collaborative tracks, and now both artists put their brilliant minds together to present an ingenious mix of tracks and edits to be released on Illusory Records (OS) along with exclusive tracks for the mix.
Acid features on this mixtape have melted minds across the USA this year by both artists this past year in both tour and festival sets. Displaying the immense and unique talents of both artists, this mix features highly anticipated tracks and edits, notably "Say What," G Jones' collaboration with ISOxo, and Eprom's edit of MPIA3's "Acid Badger." This unorthodox blend of sounds is perfect for those looking for sounds pushing the boundaries of bass music and breakbeat.
G Jones and Eprom's Disk Doctors mixtape is out now. Take a listen on SoundCloud or your preferred platform and check out the tracklist below.
Stream G Jones & Eprom present: Disk Doctors on SoundCloud:
---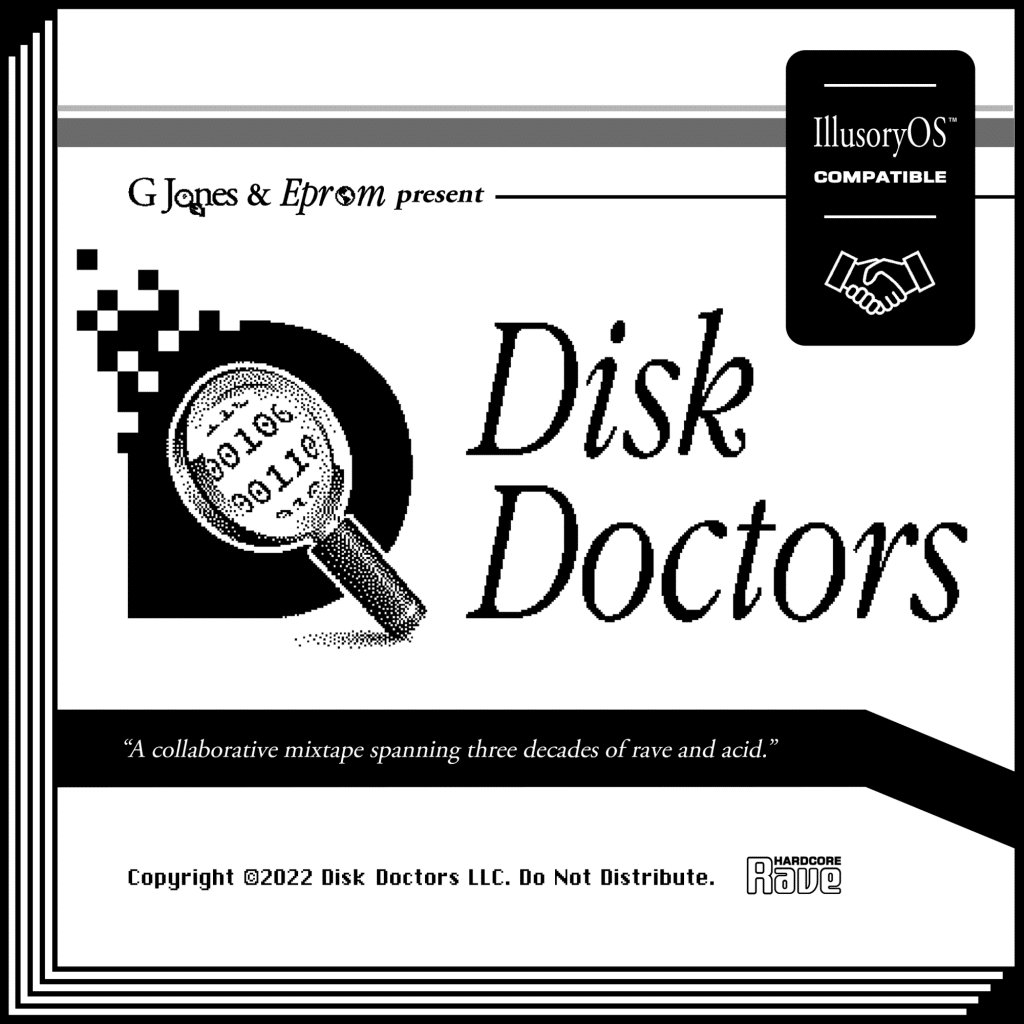 ---
Follow G Jones:
Website | Facebook | Twitter | Instagram | SoundCloud | YouTube
Follow Eprom:
Website | Facebook | Twitter | Instagram | SoundCloud | YouTube