Zeds Dead hand-picked a roster of rising artists to showcase their sounds on the fifth edition of their We Are Deadbeats compilation series.
---
Amidst their busy touring schedule, unstoppable duo Zeds Dead is back with the fifth edition of their We Are Deadbeats compilation series via their record label, Deadbeats. Previous volumes in the series have been home to some of the fastest rising stars in the scene who flex their production capabilities, and the latest to arrive features 18 killer tracks from a variety of artists. This time around there's everything from trap and wavy downtempo to low-end dubstep and even some house found within the tracklist, all of which encapsulate the sounds of the imprint.
We Are Deadbeats Vol. 5 kicks off with a deep dubstep stunner titled "Murda" from the up-and-coming producer MYTHM, who's been quickly making a name for himself in the bass music realm. With a spooky intro and heavy beat to follow, it's the perfect track to introduce the compilation.
Other featured artists who have been rising quickly include Tape B with his track "Melodic Blue" and Smoakland with their track "Rise Up." These artists have a knack for blending old and new school dubstep sounds in their music, making both of these tracks a perfect fit for the compilation.
Some talented women in bass music who are featured on We Are Deadbeats Vol. 5. This includes NotLö and Zingara with their sultry dubstep tunes "Grudge" and "Tell Me," as well as TINYKVT who brings forth the vocal-driven "You Don't Own Me" and Farrah who flips the script with some drum and bass action on "Everlast."
It's also no secret that Zeds Dead loves house music, and they've brought in artists like BLXK MNTN and spuke to do the job. BLXK MNTN drops some quality electro house grooves and low-pitched vocals on "Take You" that will ignite dancefloors, while spuke throws down some bass house to breathe renewed life into your soul on "Revival."
Listen to We Are Deadbeats Vol. 5 on Spotify or your preferred platform, and let us know which track you loved the most from the compilation on Twitter!
Stream We Are Deadbeats Vol. 5 on Spotify:
---
We Are Deadbeats Vol. 5 – Tracklist:
MYTHM – Murda
Zingara – Tell Me
Capshun – Lost
NotLö – Grudge
Tape B – Melodic Blue
Spuke – Revival
Smoakland – Rise Up
Deadcrow – Darkness Interim
Farrah – Everlast
Abelation & Saka – Elite
Not Yes – JUST GET UP
So Dope – Get Over
TINYKVT – You Don't Own Me
sfam – ahhh uhhh
SoSus & Eugene – Nothing To See Here
BLXK MNTN – Take You
TWONSKi – xX_i_LUV_U_BUT_NOT_AS_MUCH_AS_i_LUV_MYSELF_Xx
Age of Espion – Vansali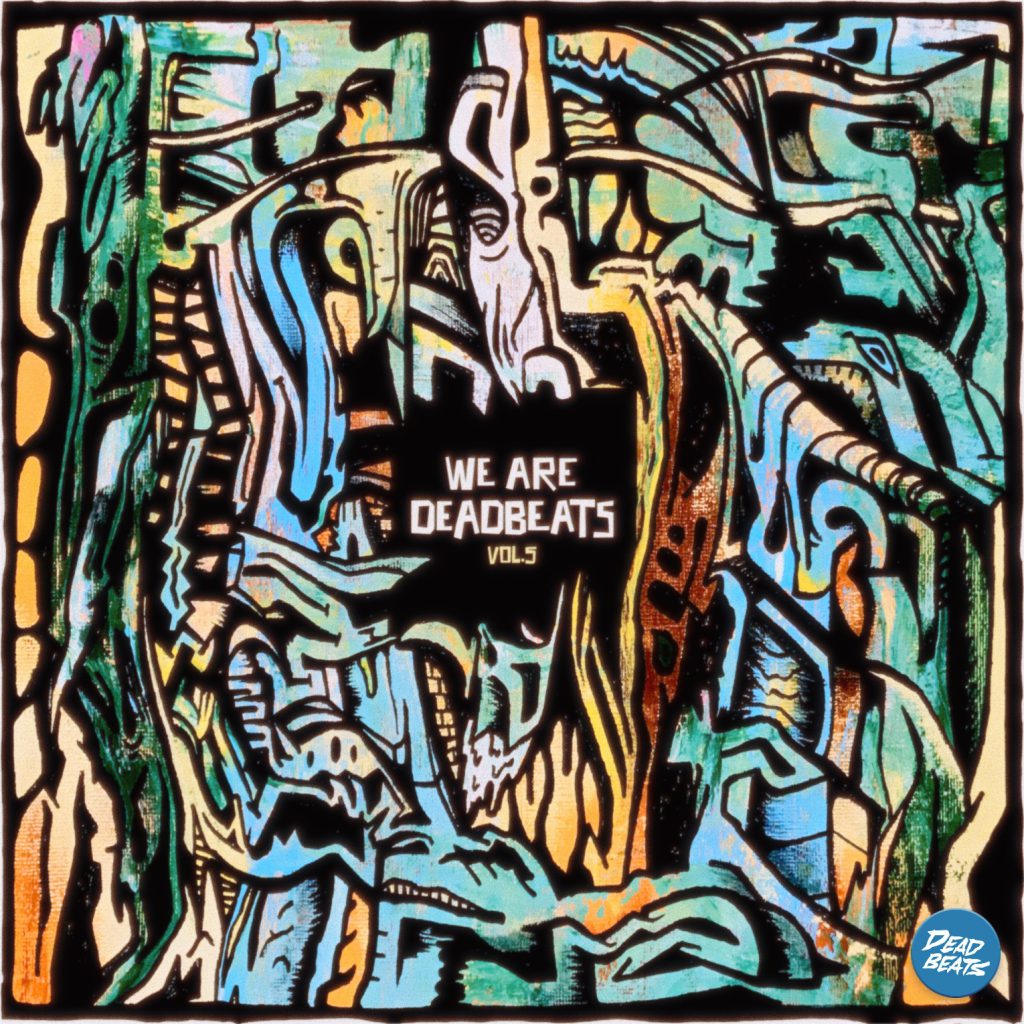 ---
Follow Zeds Dead on Social Media:
Website | Facebook | Twitter | Instagram | SoundCloud | YouTube | Twitch
Follow Deadbeats on Social Media:
Website | Facebook | Twitter | Instagram | SoundCloud | YouTube | Twitch