Legendary electronic music artist Jean-Michel Jarre has returned center stage with the release of the lead single off his 22nd studio album.
---
Few artists in the electronic music scene have achieved levels of greatness quite like Jean-Michel Jarre has over the past six decades. This French composer, performer, and producer helped usher in new sounds early on in his career and has only continued to innovate along with way. Not only has this been put on display with the tracks found within his 21 albums, but also during his performances that broke boundaries in countries like China, Egypt, the United States, and more.
Last year saw Jean-Michel Jarre add another accolade to his legacy by ringing in the new year with Welcome To The Other Side, a unique live stream that saw him take the stage from a virtual version of Paris' iconic Notre Dame. Now, he's looked to inspiration from the late French composer Pierre Henry to craft up his latest body of work, OXYMORE.
Officially set for release on October 21, OXYMORE pays homage to Pierre Henry, who Jean-Michel Jarre had planned to collaborate with on Electronica, and sees him layer in a back and forth between digital and analog sounds with some of the stems provided by Henry's widow. And while the album is still a few short months away from being released in full, its lead single, "BRUTALISM," has arrived with a stunning techno soundscape for fans to soak in.
Speaking about the production process behind "BRUTALISM," Jean-Michel Jarre said, "I wanted to create an apocalyptic mood. Like a kind of big bang of Berlin techno, at the beginning when it was an explosion, that kind of feel, maybe due to the remains of the war." This heavy techno banger will guide listeners deep into the night and straight to a smoke-filled dancefloor with its wicked tones and ominous atmosphere.
Listen to "BRUTALISM" on YouTube or your preferred platform, and make sure to pre-save or pre-order OXYMORE ahead of its release on October 21.
Stream Jean-Michel Jarre – BRUTALISM on YouTube:
---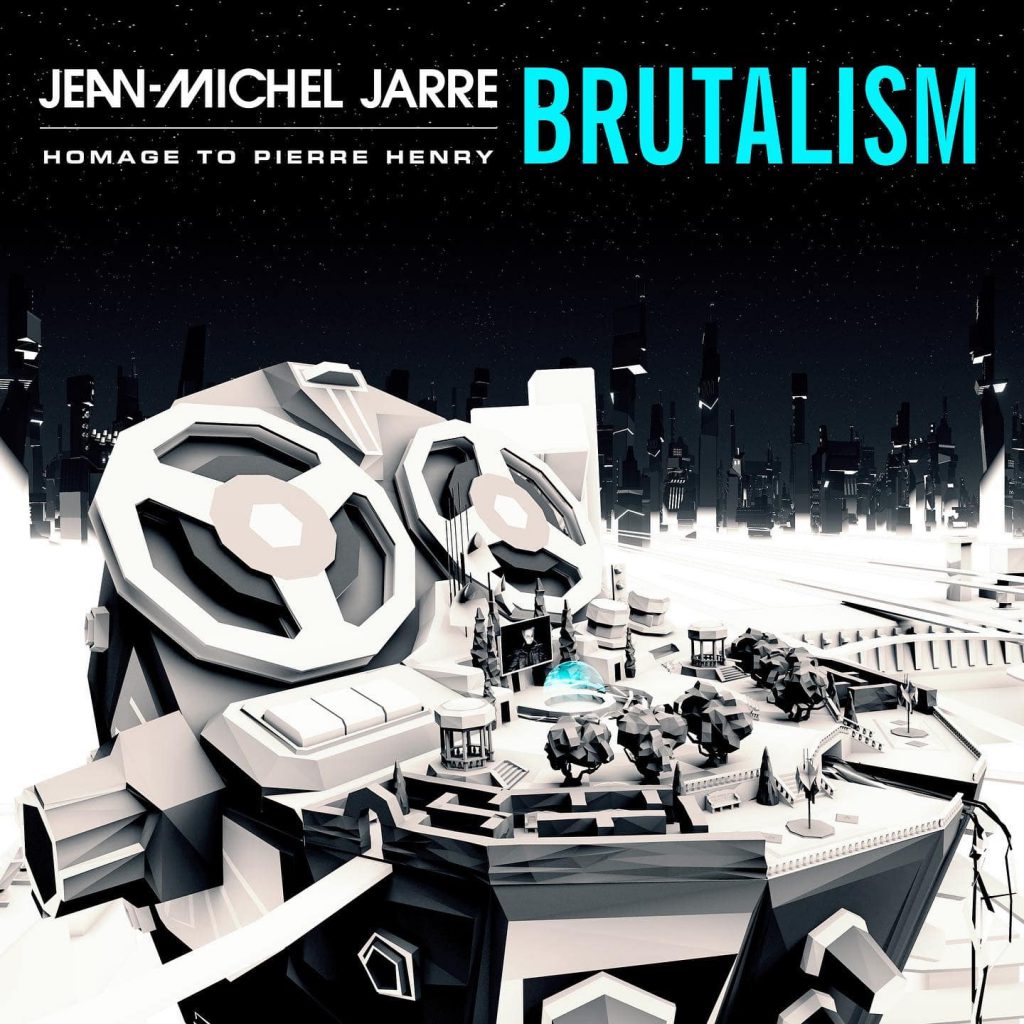 ---
Follow Jean-Michel Jarre on Social Media:
Website | Facebook | Twitter | Instagram | SoundCloud