MYTHM is a force to be reckoned with and Technique is yet another reminder of the massive sounds he's bringing to this corner of dubstep.
---
MYTHM is a talented producer who's taken the dubstep scene by storm with his signature sound. He's put in plenty of work over the last few years and has gained attention and praise from 140 fans and artists alike as a result. Dons like J:Kenzo has given praise to this exceptionally talented producer, which recently landed him a guest mix on Rinse FM. The list goes on and on of the success from the producer thus far and he's back at it yet again with a massive debut release on Artikal Music, Technique. 
For anyone who's caught live streams from MYTHM, or sets from influential 140 artists this year, you've more than likely heard tracks off the EP being rinsed out. Technique is comprised of four sought-after tracks from MYTHM and kicks off with its title track. Those deep, distorted vibrations weave in and out throughout the runtime and make every hair on your body stand up. Listeners are then met with "Vex," one of the most anticipated tracks off the EP that fans have eagerly been awaiting the release of since the moment they first heard it. Those vocal snippets are ones you can't help but shout and the way the bass hits is remarkable.
"Run Up" and "Watch Out" finish out the EP, and highlight those signature 140 sounds that MYTHM has created. His dark, cavernous frequencies are layered with proper UK vocals make Technique and his other creations absolutely top tier. This release is the perfect reminder of the visionary MYTHM is and the road he's paving for both himself and other like-minded creatives as well.
You can feel the energy that's poured into everything he creates, no matter what sounds he's pushing, MYTHM does it full force. He's an innovator of his corner of music, and watching him grow has been such a treat. The future is going to be bright for this passionate artist, so watch out.
Stream Technique on your preferred music platform, and make sure to catch MYTHM when he hits the road on his debut North American Tour that's kicking off soon!
Stream MYTHM – Technique on Spotify:
---
MYTHM – Technique – Tracklist:
Technique
Vex
Run Up
Watch Out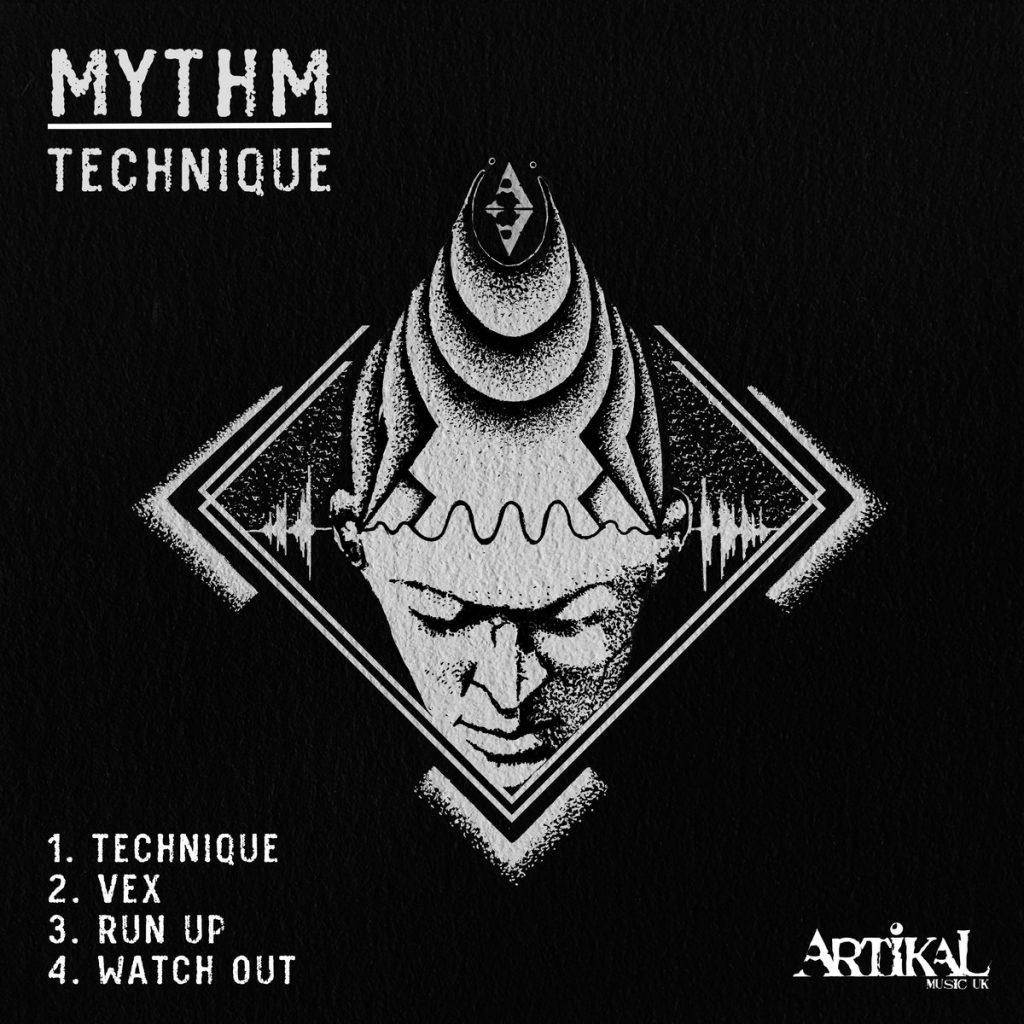 ---
Connect with MYTHM on Social Media:
Facebook | Twitter | Instagram | SoundCloud | Bandcamp