Embark on the sonic journey of your life by listening to the latest earth-shaking release from Opiuo, A Shape Of Sound.
---
Those who have had a chance to experience the infectious groove Opiuo brings to his music can all agree it is a one-of-a-kind experience. The Australian producer brings a whole new level of creating a type of signature sound with flaming hot drum pad mixes, slurping synths, and feel-good basslines. Over the years, fans have vibed to his releases like SYZYGY and "Martian March," along with remixes like "Heya" and "Higher Together" – not to mention the unforgettable live experience at Red Rocks.
Now, Opiuo is back with an elevated experience with his new full-length album, A Shape Of Sound. His fifth album encapsulates the transformation into a full-fledged electronic superstar, with tons of new styles, features, and production techniques blended with his high-energy vibe. There is a nostalgic yet boundary-breaking essence A Shape Of Sound brings to the table, blending elements that made him pop on the scene with the utmost savant mastery of his musical career. Along for the ride are features from fan favorites like Eric Benny Bloom from Lettuce and Big Gigantic's very own Dominic Lalli.
The first track, "Flapjack," reels you in with his echoing siren and blasts off into that familiar pumping bass beat that you would dive into during an Opiuo set. "Lasso" arrives next and offers something different with an element of mystery as Ellika brings gorgeous vocals to pair with the creeping desire and fleeting synths. "Quiver" comes in hot with Eric Benny Bloom as the two deliver a blend of bass-heavy bounce, deep psychedelia, and extremely funky riffs. And in classic Opiuo style, Humphrey Dumpling brings that glitch hop vocal chops matched with the deep, techno-heavy rhythm that brings you back to the Omniversal days.
"Gravitate" with Jordan Dennis is one of the standout tracks off the album with its groove-dense essence and hip-hop elements, while "Particle Dance Interlude" gives off darker, '80s synthwave vibes, transporting listeners straight into an episode of Stranger Things. Stay in it to let Opiuo drop you right into the beauty of the second album single, "Dopamine," which features his wife on the vocals and a pumping, warehouse-style beat. "Front2Back" is a no-holds-barred track from the very start, with a rapid build-up into a madman style of slithering, slurpy bass waves.
Another one of the shining tracks on A Shape Of Sound is "Pluto" with Dominic Lalli, which shines with a blend of chill saxophone and electronic synths that sync in harmony. "Find Your Way" is a classic heater from start to finish, and "Endless Dream" with MOONz and ZIV showcases a different style of rhythm with heavy drum and bass influence in a perfect syzygy with the rest of the track. This creates a more chill, elevated environment before Eric Benny Bloom arrives once again on "Take Flight" to bring this sonic trip to completion.
Follow Opiuo on social media to stay updated on his latest releases and tour dates, stream A Shape Of Sound on your favorite platform, and let us know your thoughts on Twitter!
Stream Opiuo – A Shape Of Sound on Spotify:
---
Opiuo – A Shape Of Sound – Tracklist:
Flapjack
Lasso (feat. Ellika)
Quiver (feat. Eric Benny Bloom)
Humphrey Dumpling
Gravitate (feat. Jordan Dennis)
Particle Interlude
Dopamine
Front2Back
Pluto (feat. Dominic Lalli)
Find Your Way
Endless Dream (feat. MOONZz and ZIV)
Take Flight (feat. Eric Benny Bloom)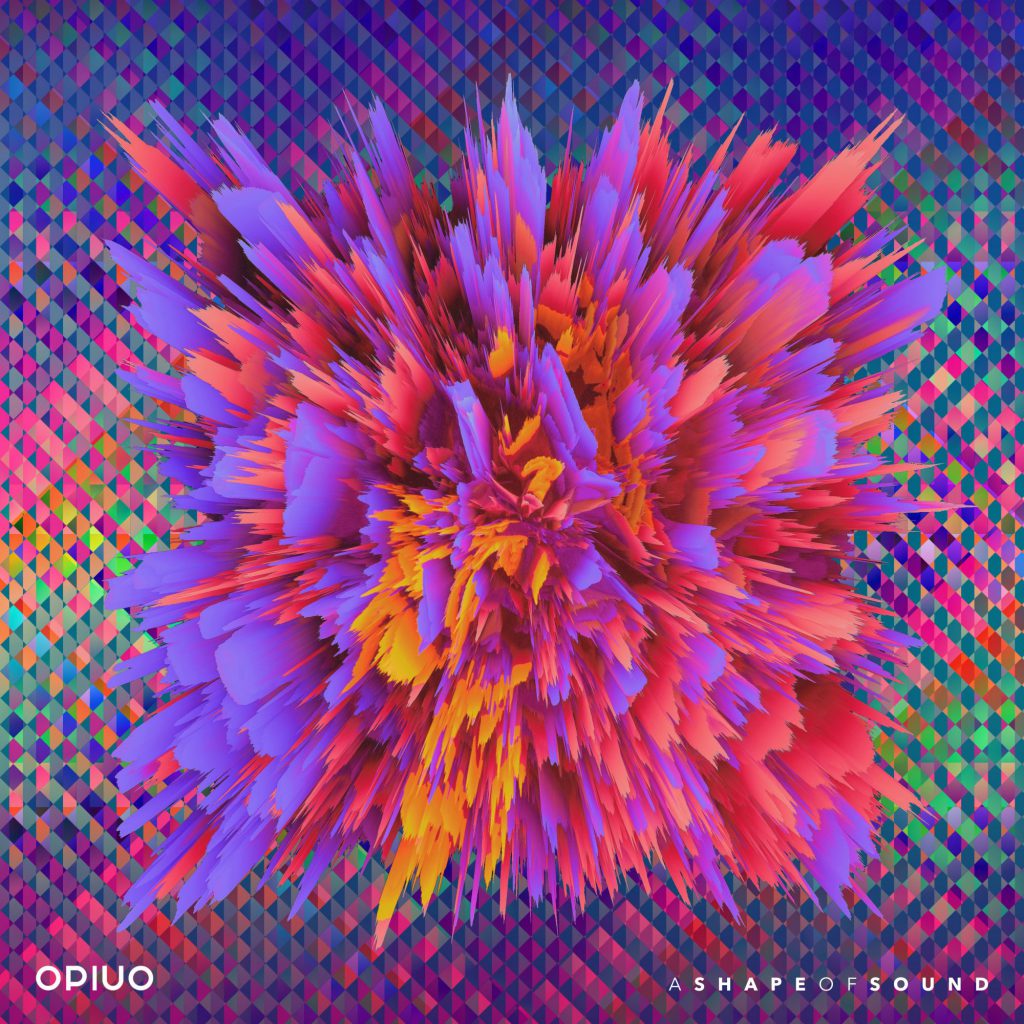 ---
Follow OPIUO on Social Media:
Website | Facebook | Twitter | Instagram | SoundCloud