Opiuo is back with his new Syzygy 01 EP and it is everything we have been waiting for! 
---
It has been a couple of years since Opiuo released a full-bodied work in the form of an album or EP. The last album he released was Omniversal in 2016, and fans have been patiently waiting for the New Zealand native to release new music. In December 2017 Opiuo released the first single off the EP, "Botrok", giving fans a taste of what Syzygy 01 would sound like.
The second single, "Ginger Lizard", was released on February 2 and has a funky synth beat accompanied by a handful of experimental electronic sounds. It's one of those tracks I can imagine turning into a jam song when played live and once Opiuo takes the show on the road it would not surprise me if he brings along some live elements.
Related: Check out our interview with Opiuo, where he discusses his upcoming Red Rocks show, "Ginger Lizard," and more!
Listen to Opiuo's new EP Syzygy 01 on Spotify:
The rest of the five-track EP shows off Opiuo's unique stylings as a producer.
While Opiuo made us familiar with "Botrok" and "Ginger Lizard" ahead of the release, the remaining songs highlight his ability to incorporate different styles into his productions. Leading the EP is the trap-infused "Huckaloogee" which acts as a solid intro and sets the pace for the songs to come. The bass elements in the track come out in full force and is sure to have heads bobbing to the beat.
"Boogie Latch" brings some upbeat, funky elements that will have you grooving along with it while still providing some heavy bass elements that pack a punch as well. The final track on the EP, "Dalmatians" features quality brass sounds that tie into the track seamlessly. Slowing things down a bit this track was the perfect way to close the Syzygy 01 EP.
"I wanted to release a bunch of material in a different form than a straight up album. The record is about doing whatever I want. No rules or the common restrictions I put on myself, like telling a story when doing an album. It includes some super epic recordings I did in New Orleans when I was there late last year. All the music is super varied… fast and slow, banging and mellow."

– Opiuo
Great music takes time and inspiration to make its way into real life and Opiuo hit the mark with Syzygy 01. I just cannot wait to see him when he plays a show somewhere near San Diego or Los Angeles. The good thing is he is hitting a ton of festivals this summer so keep an eye and ear out for this guy!
The now Australian based DJ/producer will be making appearances at a handful of North American fests this season including Okeechobee, Summercamp Music Festival, Bonnaroo Music & Arts Festival among many others. He will also be playing a show at the world-renowned Red Rocks Amphitheater in Morrison, Colorado on Saturday, April 21 with Sunsquabi, Anomalie, and Flaminogosis.
Be sure to catch Opiuo when he performs in a city near you!
---
Opiuo – Syzygy 01 EP Tracklist:
Huckaloogee
Ginger Lizard
Botrok
Boogie Latch
Dalmatians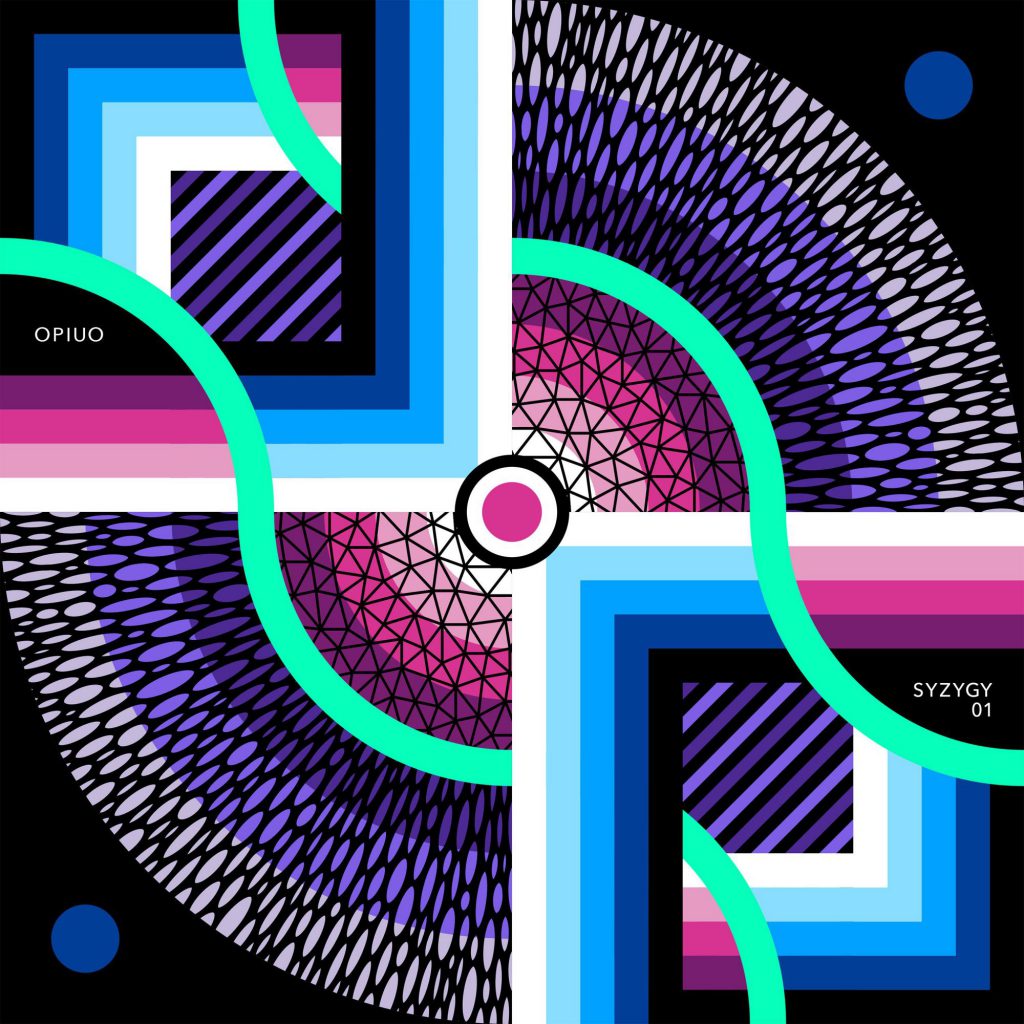 ---
Connect with Opiuo on Social Media:
Website | Facebook | Twitter | SoundCloud | YouTube