EMBRACE REANIMATED is a star-studded remix album featuring reworks of Kill The Noise's tracks from Moore Kismet, Ray Volpe, AC Slater, and more!
---
Kill The Noise has become a force to be reckoned with in the electronic music scene over the past decade with iconic releases on OWSLA, mau5trap, Mad Zoo, and more. Earlier this year, he fostered a home on Seven Lions' Ophelia Records with the release of his first album in six years, EMBRACE, which brought forth a variety of sounds from melodic and heavy dubstep to DnB to electro-infused beats.
Now, after the booming success of the album and hitting the road on its tour that took him across North America, Kill The Noise is bringing the EMBRACE chapter to a close with EMBRACE REANIMATED – a remix album featuring 12 fresh takes on the genre-fluid mastermind's creations. For the remix album, he looked to artists alike, such as Ray Volpe, AC Slater, Quannum Logic, Caster, and Moore Kismet, all of whom twist the tracks in a unique direction.
Listen to EMBRACE REANIMATED on Spotify or your favorite music platform, and read on for a deeper look at the final chapter of EMBRACE!
Stream Kill the Noise – EMBRACE REANIMATED on Spotify:
---
Kill The Noise showed no fear in displaying multiple reworks of the same tracks with a variety of genres.
Champagne Drip and Moore Kismet lead the collection of remixes with their takes on "Don't Look Back" exhibiting talents in bass and trap. Bass prodigy Moore Kismet made their debut on Ophelia Records with their remix of the track, which dropped alongside the announcement of EMBRACE REANIMATED earlier this summer. They create a melodic trap version that will evoke emotions from those with even the toughest of exteriors.
Akin to Moore Kismet's skills in reworking the track into a different genre, Champagne Drip dims the lights to give this melodic dubstep track a darker, heavier feel. He hooks us up to an IV filled with echoing vocals, bass-heavy wubs, and a blaring variety of sounds in both drops.
Longstoryshort also reworks "Within Boundaries" into a house-fueled version that's worthy of cutting shapes to with its melodic, reverb-heavy vocals and chill summer vibe. Switching back to a darker aura, Caster turns the originally melodious electro track into a dark electro nightmare filled with heavy and distorted percussion in combination with the original minor-key vocals.
Automhate's spin on "How Ya Like Me Now" made sure we got up to dance as he combines elements of neurofunk and house in his remix. Originally utilizing the elements of speedy house, the remix similarly had a groovy feel but with a switch in genres.
Similarly, Kill the Noise recruits a wide array of talents to put their spin on "Without You."
Ray Volpe, an artist on an exponential rise currently with his viral hit "Laserbeam" shows no fear when it comes to remixing the melodic dubstep track into one that's worthy of headbanging to with his signature high-frequency synths and aggressive bass. On the opposite end of the spectrum, Quannum Logic washes "Without You" with atmospheric synths with ambient and orchestral influences for an energetic liquid drum and bass track. Maintaining this calming atmosphere, Far Out puts a trance spin on the track to balance the heavy bass tracks with a soft bass drum atop catchy snares and heavenly melody.
Tracks with a singular remix show us the multiple facets of bass sound design.
AC Slater provides a groovy take with his blend of bouncy beats and varying basslines as he adds a bass house asset into the collection. Greatly differing from the original drum and bass track, the Night Bass boss ingeniously gets our feet moving to a 4/4 beat instead. Comparably Xavi's remix of "Turn On The Lights" puts his spin on the melodic dubstep track with an upbeat, uplifting feel. The remix features future bass elements with a slightly faster tempo than the original, though both sound similar due to both genres having overlapping elements.
Switching gears to the heavier side of bass sounds, Teddy Killerz came to destroy with their remix of "Brain Damage" which features elements of drum and bass and dubstep on its two drops. Gaining an even more dark and sinister atmosphere, Hairitage stepped up to remix "Crank." Although both the original and reworked song are dubstep, he was sure to make his distinct with his addition of distorted synths, blaring horn-like melodies during the drop, and heavy subsonic bass.
Overall, EMBRACE REANIMATED is jam-packed with masterful production and a variety of genres.
EMBRACE REANIMATED displayed the high-level skills and mastery of each producer through either their distinct ability to recreate each drop within the same genre or completely switching the genre to fit their signature sound. And make sure to keep your eyes peeled for Kill The Noise's upcoming shows, as he's sure to play out these remixes at Ministry of Sound, Dream Nation, and Lost Lands later this year.
---
Kill the Noise – EMBRACE REANIMATED – Tracklist:
Don't Look Back (Champagne Drip Remix)
Don't Look Back (Moore Kismet Remix)
Higher (AC Slater Remix)
Without You (Ray Volpe Remix)
Without You (Far Out Remix)
Without You (Quannum Logic Remix)
Crank (Hairitage Remix)
Turn On The Lights (Xavi Remix)
Brain Damage (Teddy Killerz Remix)
How Ya Like Me Now (Automhate Remix)
Within The Boundaries (Caster Remix)
Within The Boundaries (longstoryshort Remix)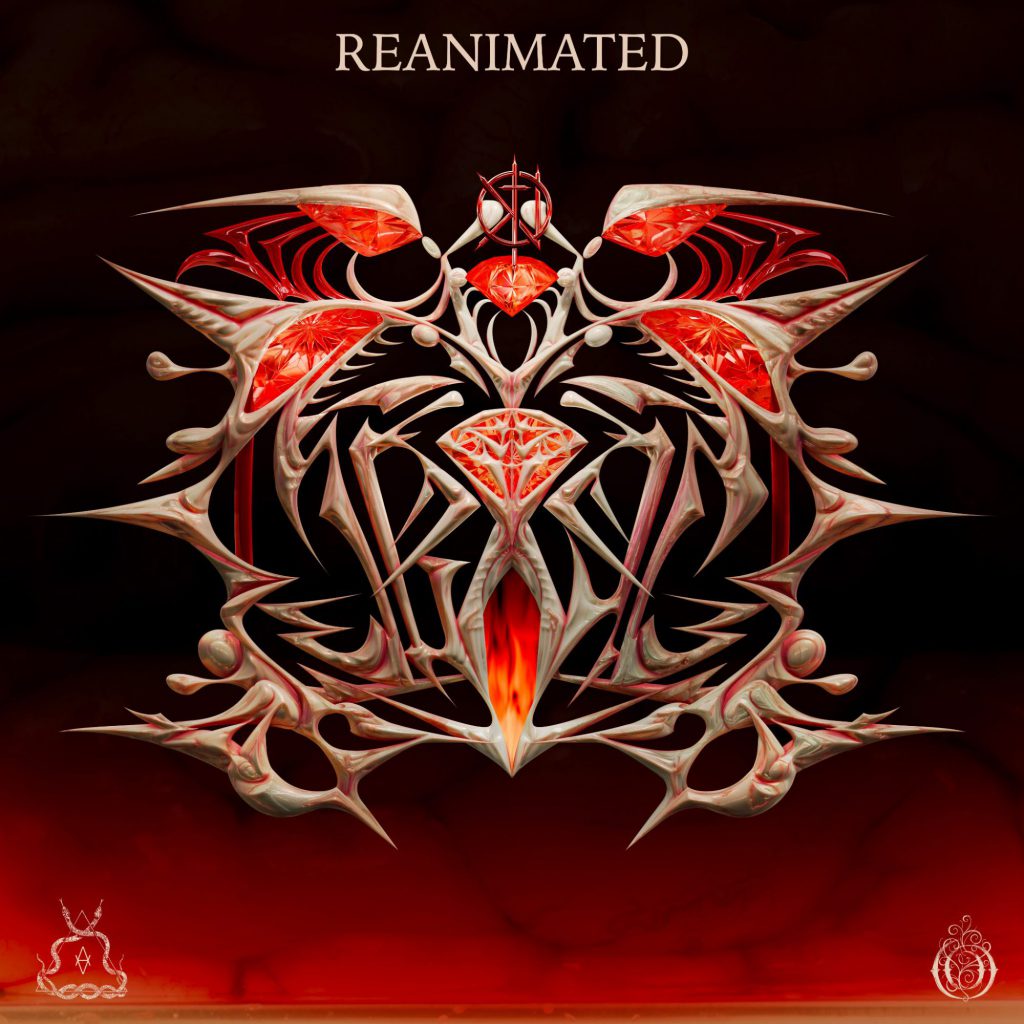 ---
Follow Kill The Noise on Social Media:
Website | Facebook | Twitter | Instagram | SoundCloud | YouTube | Twitch