Take a trip into the darker side of Spencer Brown's sonic realm with his latest two tracks on diivine, "Reforma" and "Polybomba."
---
Spencer Brown is one of the most talented artists in the current era of the dance music scene, and there's seemingly no stopping him on his path of domination. While he might be most renowned for his releases on Anjunabeats and Anjunadeep, this year saw something special brewing from the progressive maestro as he launched his own imprint, diivine, to further showcase his creativity and production prowess.
Since the launch of diivine, Spencer Brown has gifted his fans with two releases on the imprint – and today, the third has arrived in the form of Reforma / Polybomba. While the previous releases have centered on his melodic house and progressive style, these two tracks buck the trend by diving into the techno realm.
"Reforma" kicks off with tribal drums played by Spencer Brown himself to immediately transport listeners into the dark, brooding soundscape. There's a special groove that's found in this one that makes it perfect for those late nights when you just want to lose your mind on the dancefloor.
The second track, "Polybomba," is an ID that fans have been yearning to see released. "I opened my massive diviine inspirations show in San Francisco with this track, and it's been a highly requested ID since then," Spencer Brown said about the track. Less brooding than the lead track, "Polybomba" leans more on the indie side of the spectrum with unique synths that almost sound like birds chirping at the intro. But once the bassline takes hold of your soul, it's off to the races into this sonic realm as the drums keep the pace while spacey synths swirl in and out.
Additionally, this release sees Weska join in on the fun to become the first remixer on diivine with a sensational cut of "Reforma." Speaking about the remix, Spencer Brown mentioned that he always looked up to the fellow producer, and Weska's track "EQ64" was the one he played most on Spotify in 2019. "During the pandemic, we became friends and worked on a few collaborative ideas (all unreleased at the moment)," he stated. "It's truly an honor to have him as the first remixer ever on diviine with this killer roller."
Listen to Reforma / Polybomba on Spotify or your preferred platform, and stay tuned for more from Spencer Brown and diivine by following them on social media!
Stream Spencer Brown – Reforma / Polybomba on Spotify:
---
Spencer Brown – Reforma / Polybomba – Tracklist:
Reforma
Polybomba
Reforma (Weska Remix)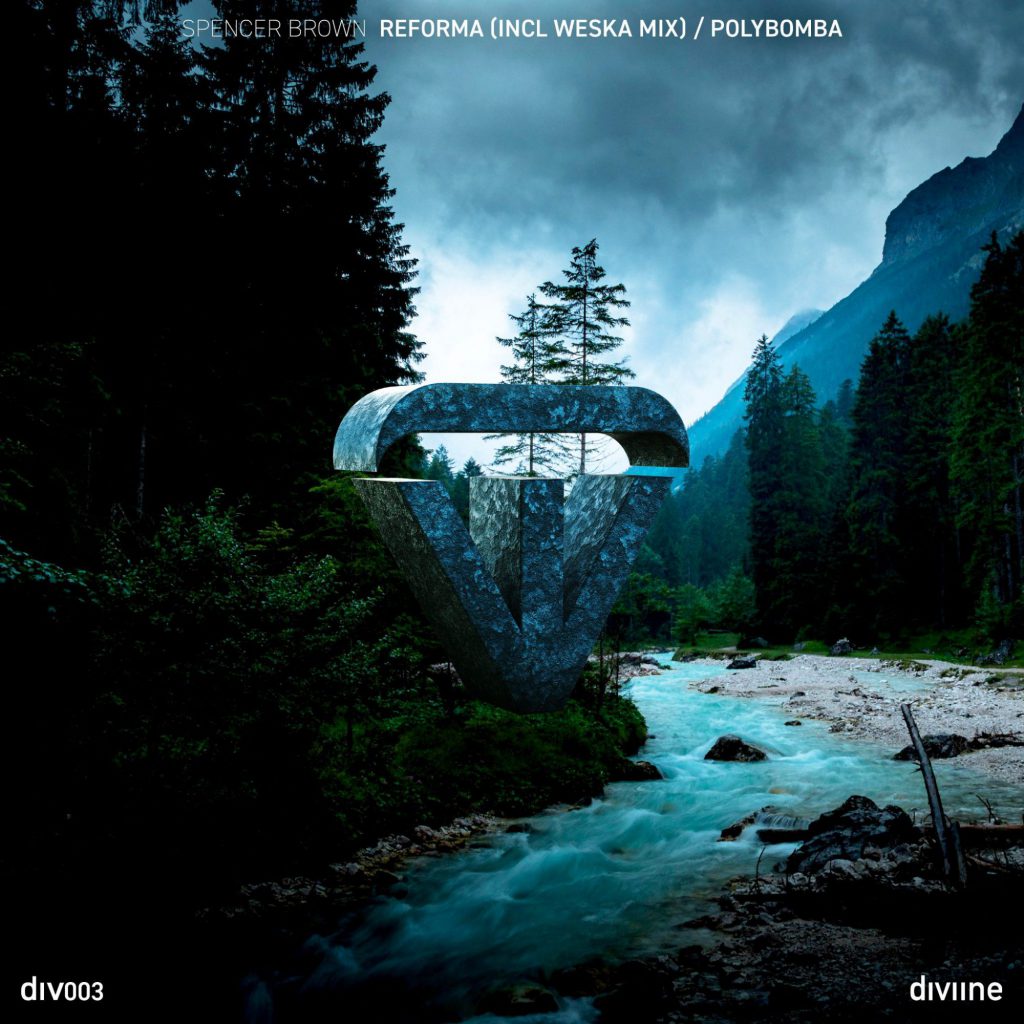 ---
Follow Spencer Brown on Social Media
Website | Facebook | Twitter | Instagram | SoundCloud | YouTube | Discord