Berlin-based artist Weska lands on Factory 93 Records with his latest EP, Meru, featuring three fresh tunes inspired by his travels.
---
If you're someone who has immersed themselves in the techno scene with a focus on artists that are pushing boundaries with their releases and performances, Weska is a name that should be familiar. If not, you're in luck because today you'll be treated to the sound of this Berlin-based DJ and producer who should be on your radar. Since first emerging on the scene Weska has landed releases on famed labels such as Drumcode and Octopus Records, while also dropping a flurry of self-releases in 2020 as well.
Now, he's found a home on the newly-minted Factory 93 Records for his latest helping of techno goodness in the form of the three-track Meru EP. True to form, Weska looked to his own life experiences to bring this release to life as he paired his dark, driving sound that permeates speakers with his own adventurous nature that has taken him on thrill-seeking excursions all over the planet.
Leading the charge on the EP is its title track "Meru," which takes its name from one of the most difficult peaks to climb in the Himalayas. Weska drives forward relentlessly with a thudding beat that will consume your soul before layering in a twinge of progressive grooves to inject some added energy into the mix. It's relentless, yet soothing, and is the perfect introduction to this quick techno trip.
"Drift" arrives on the scene next to carry on where "Meru" left off and takes listeners into an even deeper, darker realm of existence. As the kicks, snares, and hi-hats carry listeners into the darkness, eerie echoing vocals jump out from the depths of the underworld to further add to the mysterious nature of this one.
Then, once the tension inside your mind is at an all-time high, Weska switches things up and delivers the finishing blow with "Let Me Go." The darker tones still are present but now you've found yourself firmly placed at an underground rave as the atmospheric breaks keep feet moving and heads bobbing in the crowd surrounding you. The euphoric nature of this track will send anyone who listens to it off with a smile on their face, making for a perfect end to this ride into the realm of Weska's creation.
Listen to the Meru EP on Spotify or your preferred platform, and let us know what you think about the latest beats from Weska in the comments!
Stream Weska – Meru EP on Spotify
---
Weska – Meru EP – Tracklist:
Meru
Drift
Let Me Go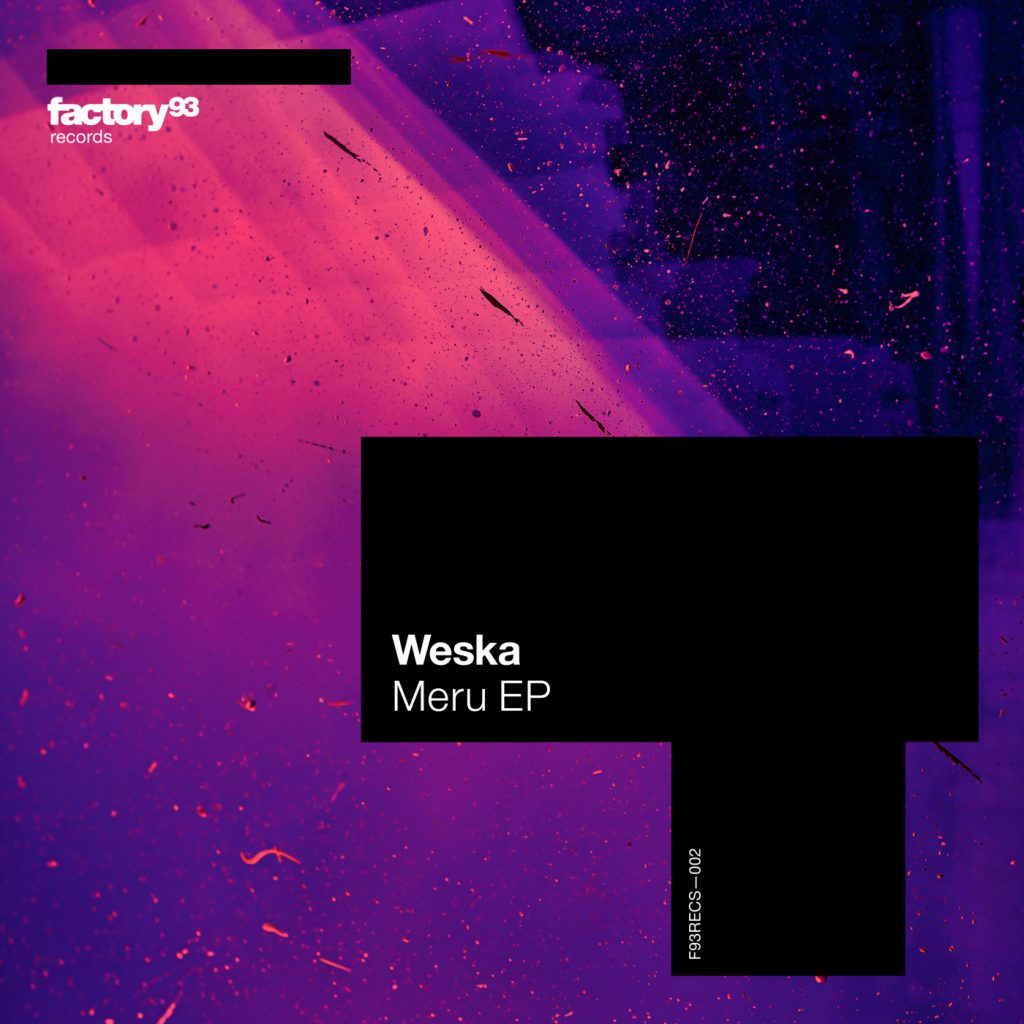 ---
Connect with Weska on Social Media:
Website | Facebook | Twitter | Instagram | SoundCloud