Spencer Brown takes the next step on his artistic journey with the launch of his new imprint, diivine, and the release of Forbidden Flow/18 Min Loop.
---
What's next for an artist when their near-decade-long career spans two full-length albums, releases on some of dance music's hottest imprints, and acclaim from legends such as Sasha, Above & Beyond, and deadmau5? For Spencer Brown, it's starting his own label and that's what he just did with the launch of diivine.
Opting to break away from the necessity of shortening music for streaming and radio play, Spencer Brown launched diivine as a home for artists who don't want to condense their works to three-minute snippets. After all, back in the early days of dance music, there were no rules on how long or short a track had to be. It wasn't uncommon for artists to release ten-minute-long tracks, and as long as people kept dancing, DJs kept playing them.
With the emergence of streaming services, increased radio presence, and pressure from labels trying to keep listeners returning as popular tracks become shorter and shorter, it seems harder and harder for artists to publish music that isn't just a simple lead, breakdown, drop, and outro. "Some music isn't necessarily designed for radio. With progressive music, it's about the journey", Spencer Brown noted. "The art is the art. The track is the track. If it's three minutes, great! If it's eighteen minutes, great! That's what it should be."
Leading by example, the young label head opens diivine's catalogue with the brilliant progressive two-tracker, Forbidden Flow / 18 Min Loop.
"Forbidden Flow" showcases how Spencer Brown hides beauty in dark places. The pulsating intro first alludes to some of his darker releases on mau5trap and Factory 93 before a clever vocal chop and simple keys bring out the heart in this A-side. This track flows like a time-lapse of the first flower blooming from winter's snowy grasp, demonstrating how you don't need over-the-top sound design to make a progressive journey.
At first glance, "18 Min Loop" sounds like the title of an unfinished project accidentally uploaded on a release package, but Spencer Brown really outdoes himself here. If Forbidden Flow was the appetizer, it's safe to say "18 Min Loop" is the main course and dessert. With the type of finesse of a Michelin Star chef, he whips up a track that genuinely makes you forget it's 18 minutes long.
The peaks, valleys, and palate cleansers on "18 Min Loop" allow for the track to continually refresh itself over the course of its initial 14 minutes like a properly catered dinner plan. The dessert here is the four-minute-long beatless outro, which makes you savor the last little bit of diivine's first offering, light and airy like a buttercream meringue.
From start to finish, every element on this EP is considered and measured: how it begins, how it gets to where it wants to go next, how it ties in the previous element, how it all comes together. If Spencer Brown is diivine's head chef, we can't wait to see who else he brings to his kitchen and what kind of menus the label can craft next.
Stay up to date on Spencer Brown's creative crusade by following diivine on Twitter and Instagram, and make sure to stream Forbidden Flow / 18 Min Loop on your preferred platform.
Stream Spencer Brown – Forbidden Flow / 18 Min Loop on Spotify:
---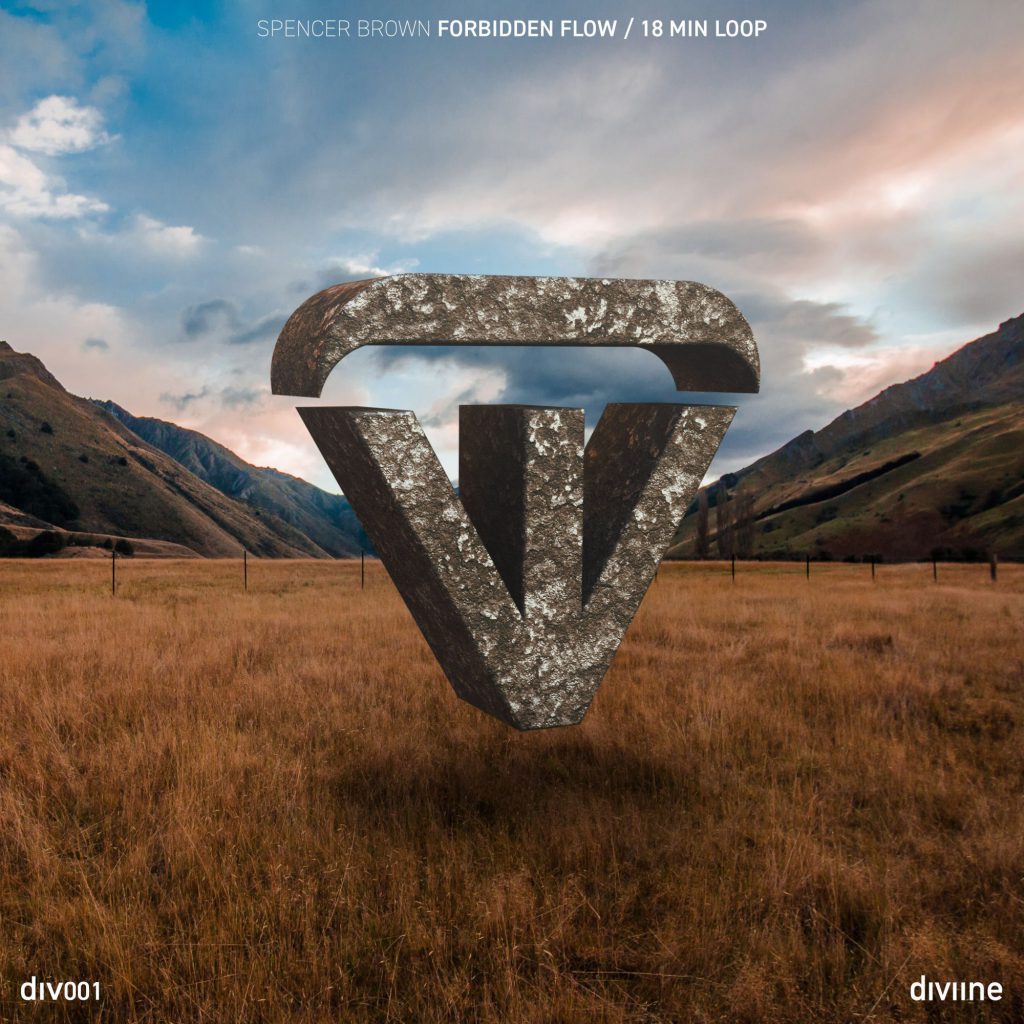 ---
Follow Spencer Brown on Social Media
Website | Facebook | Twitter | Instagram | SoundCloud | YouTube | Discord