Spencer Brown showcases his imprint's softer side alongside Senegalese-American songstress Marieme on Stuck/Reflex.
---
Just when the embers of the young progressive talent seem to start to cool, Spencer Brown comes back with another release to catch the ear. After launching his imprint diviine earlier this year, his latest adventure sees him embark on a new voyage with Marieme to create a gorgeous two-tracker that brings out the versatility of both artists.
The unlikely collaboration stemmed from Spencer Brown discovering Marieme while dealing with his own personal challenges during the pandemic. Looking back on it, Marieme reflects on working with him during that time as "a catalyst to help us let go and just be." Spencer Brown himself also describes the process of working on the EP with an openness that is a trademark of beautiful organic and introspective songwriting. The result? Stuck / Reflex – two tracks that capture that vulnerability in a way memorable music does effortlessly.
The A-side, "Stuck," highlights Spencer Brown's knack for writing progressive groovers that fans have come to expect from the producer. His growth as an artist, however, shines when Marieme's vocals come through, changing this from a lighthearted track to a soulful reminder of the importance of moving on when life throws you curveballs. Her contribution on "Stuck" rings with the nostalgia of the soul singers that stamped some of the most iconic vocals in Chicago and Detroit House from the early days of the scene. Spencer Brown's simple yet efficient production and Marieme's siren-like voice make this mid-set groover perfect for both the club and Sunday Service.
"Reflex," is uncharacteristic of Spencer Brown in the sense that it's not a four-on-the-floor track, but a proper B-side. The three-minute-long downtempo track puts Marieme's enchanting voice at the forefront and lets her shine. Leaning more to the songwriting side than the production side of the spectrum, she creates a rainy-day moment on the back of the compelling composition from Brown that exemplifies what each artist brings to this EP. "Reflex" is haunting and yet paradoxically comforting, with the lyricism being so organic, that if one were to strip down the production and leave it just to Spencer Brown's piano work, it feels like sitting in the middle of an enthralling opera.
With diviine's second release, it seems we can expect future releases on the label to have both the dynamic range that proper progressive journeys have and also the insightful compositions that will make listeners reflect. This is what happens when dance music producers can collaborate organically and are not constrained by streamability – and we can't wait to see what Spencer Brown has in store for us all in the future.
Listen to Stuck / Reflex on Spotify or your preferred platform, and make sure to follow Spencer Brown and Marieme on social media for their latest releases and more!
Stream Spencer Brown feat. Marieme – Stuck/Reflex on Spotify:
---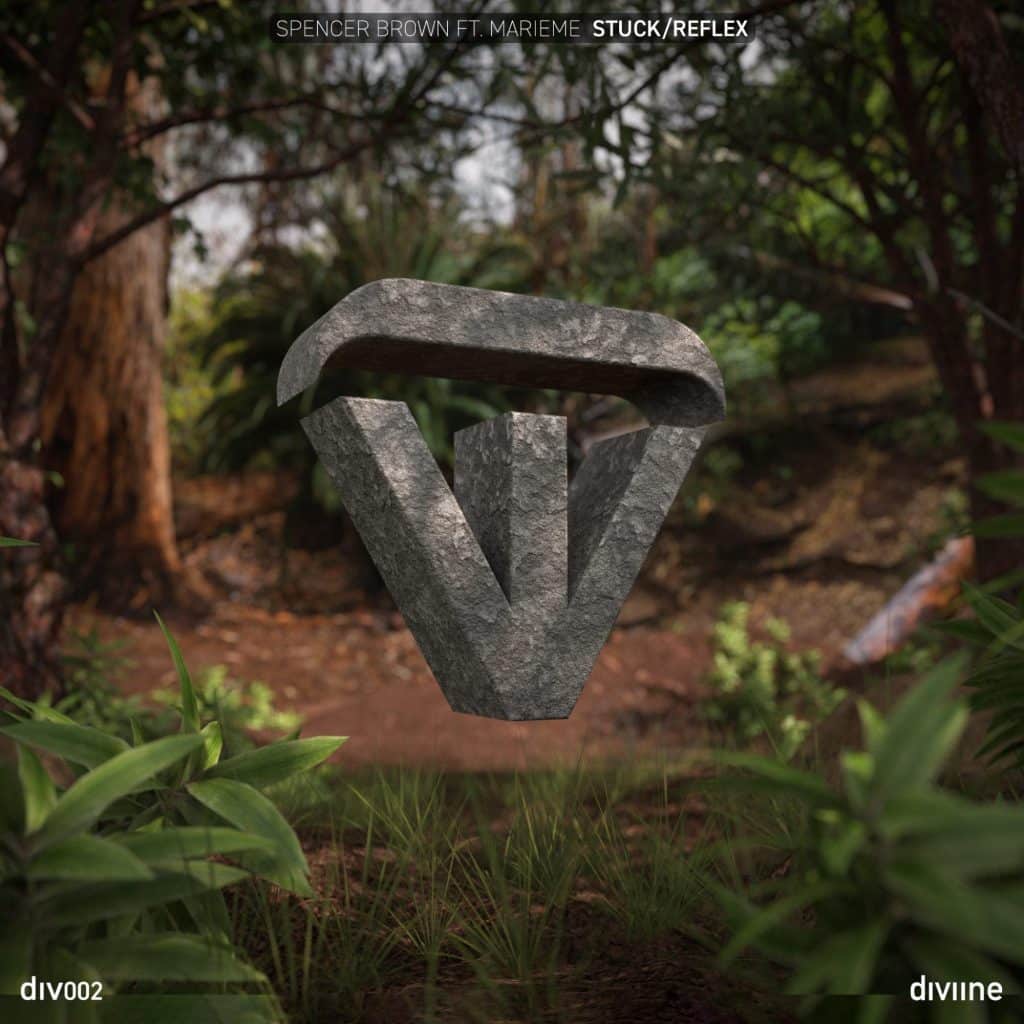 ---
Follow Spencer Brown on Social Media:
Website | Facebook | Twitter | Instagram | SoundCloud | YouTube | Discord
Follow Marieme on Social Media: