DASCO lifts the veil on a brand new imprint, Bisexuality Exists, and pairs it with an uplifting single, "Get High With Me"!
---
Berlin-based DJ and producer DASCO is taking a stand and giving a voice to marginalized individuals with her brand new imprint, Bisexuality Exists. Far too often bisexuality is looked at as a phase, and there are many who refuse to even admit it exists. But, it is real and it is beautiful and DASCO aims to spread awareness via her personal platform, welcoming not only the bisexual community but also queer, female, transgender, bigender, and non-binary artists.
With a focus on house and techno, Bisexuality Exists aims to feature an array of party-forward beats that encourage the listener to unleash their unique individuality through the power of dance. You can expect everything from unpretentious bangers to slick and groovy mood setters, as well as tracks dripping with beautiful emotion, and rave-inspired offerings designed specifically for the debaucherous creatures of the night. To kick off the exciting Bisexuality Exists era, DASCO graces the airwaves with her new single, "Get High With Me."
"Get High With Me" serves up the fun with spicy acid house flair, inviting all ravers to make their way to the closest dancefloor. The classic details run deep and long throughout the entire piece, encouraging you to let go of your insecurities and jump onto the chipper tempo. Once you notice your hips swaying in approval it's time to spin, dip, and live your best life, as the melody shifts into something a bit weightless and breezy. But, don't float away into the clouds just yet because DASCO twirls us right back down to crazy town with the feisty bassline kick. She ends it with the question, "Are you coming to the afterparty?" – making everyone hungry for what will ultimately come next on this budding new label!
Now, before you press play, there's just one more thing I'd like to share with you all. This new label launch is personal because as a bi-sexual woman married to a man, I've found it extremely difficult to be taken seriously. But, while my personal journey has come with its challenges, I'm learning that I have nothing to prove. My dream is that it helps more individuals step out to declare their bisexuality loud and proud, and hopefully, this label will assist others in doing so!
Grab your copy of "Get High With Me" on your favorite music platform, stream the track below, and let us know what you think about the beats!
Stream DASCO – "Get High With Me" on Spotify:
---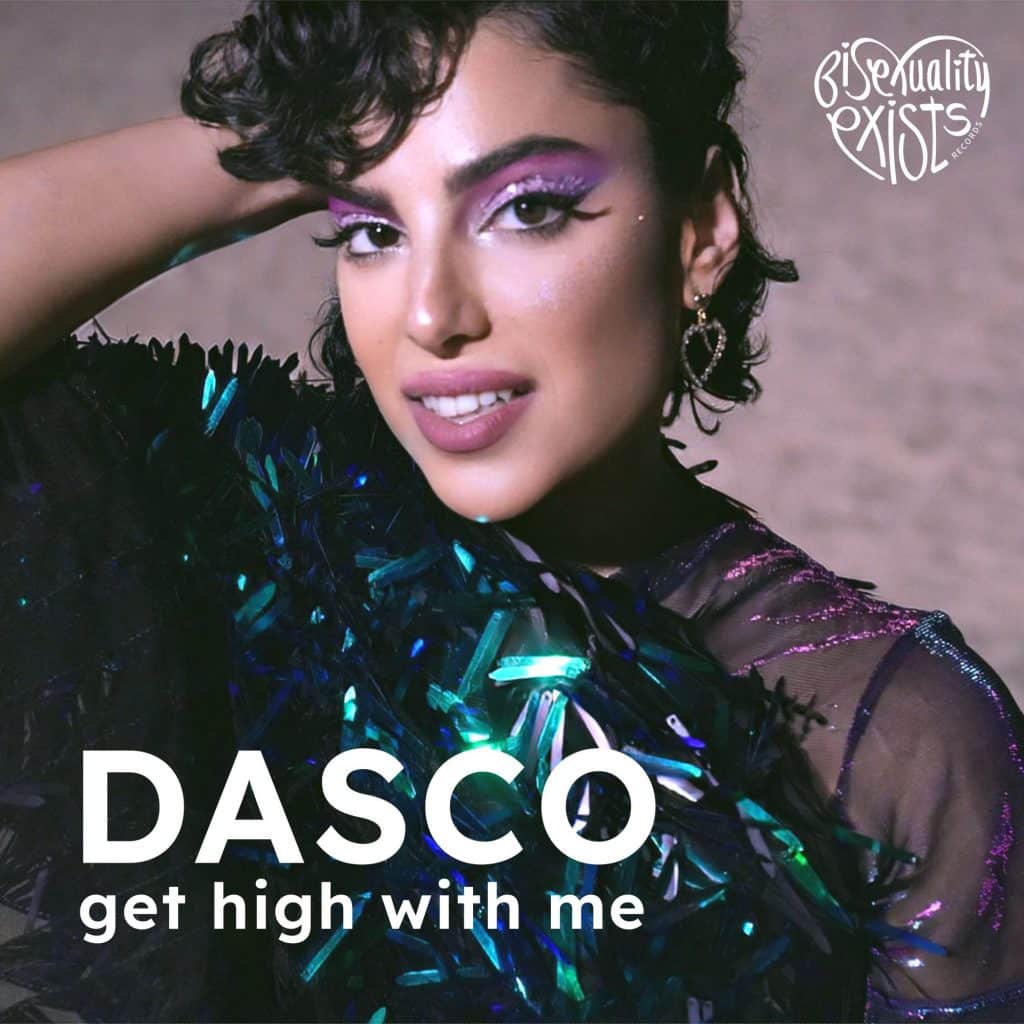 ---
Follow DASCO on Social Media: