Infrasound Equinox is set to return for another surreal weekend at Harmony Park Music Garden in Clarks Grove, MN on October 6-9.
---
Known for its unique lineups, top-notch production, and designer sound systems, Infrasound Music Festival is an intimate gathering where everyone is family. Additionally, camping under the oaks nestled right between all of the stages is a dream and part of what makes this event so special.
Now, after successfully throwing two events in 2021, the team behind Infrasound is ready to do it all over again in 2022. Following this year's spring event this past May, the festival has announced the return of the Infrasound Equinox, which is set for October 6-9 at Harmony Park Music Garden in Clarks Grove, MN. Although limited details have surfaced so far, fans can rest assured that Infrasound Equinox will be another stunner filled with great vibes and plenty of impressive sets.
Related: Read all about what makes Infrasound special by checking out our review from last year's edition!
The lineup is yet to be revealed, but those considering the trek to Minnesota can look at previous editions to know that Infrasound always delivers with some heavy-hitter international artists that can be hard to catch. In the past, these have included names like Caspa, Ivy Lab, Joker, Coki, and most recently Alix Perez and Amon Tobin as Two Fingers. Fans of one of the hottest trios in dubstep, Ternion Sound, can also count on seeing these legends at their home festival year after year, and the underground sound has a special place here as well.
General admission tickets include tent camping and will be available via Infrasound's website starting Friday, July 1 at 10am CST. Let us know in the comments if we will see you at Harmony Park this fall!
---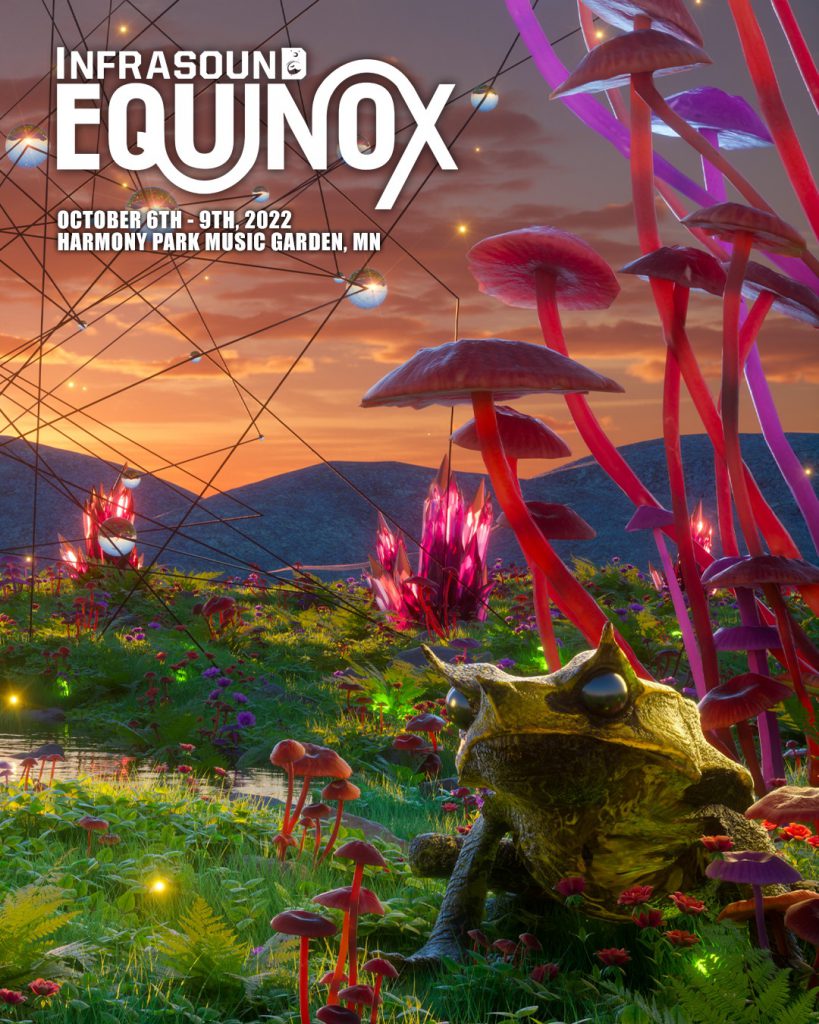 ---
Follow Infrasound on Social Media: