Diamond Dallas Tex, aka Lil Texas, makes his debut appearance on mau5trap with the release of his four-track techno EP, The Afters.
---
Lil Texas has made a name for himself over the past few years with his high-octane hardcore sound and larger-than-life persona that matches it flawlessly. He's continued to impress a growing number of fans around the world by dominating the stage at festivals like EDC Las Vegas, yet there was something special brewing from this rising superstar after being asked to spin industrial and hard techno at an after-hours party in 2019 – leading to the emergence of Diamond Dallas Tex.
Since that party, Diamond Dallas Tex has begun to become a legend in his own right, becoming a viral sensation after headlining a Space Yacht show at Sound Nightclub. More recently, he took over the decks on the Rynobus during EDC Las Vegas to blow attendees away on the Speedway. Now, he's continuing down his path in the techno scene by releasing The Afters – his first EP as an artist, and the first time he's landed on mau5trap as well.
Featuring four tracks in total, The Afters sees the transformation Lil Texas has gone through to become Diamond Dallas Tex. Speaking about the release he said, "This record represents my journey into the world of techno over the past few years. The four tracks gradually increase in BPM to represent the feelings and stages of the underground atmosphere." And true to that notion, the EP does just that with the slower pacing on "Girls" setting the tone before the harder side of the spectrum comes into play on "Work My Body" to fully immerse you in the rave.
The other two tracks found on the release, "Elevate" and "What You Know" are also fantastic rides for any listener to hop on. "Elevate" features uplifting vocals as the energetic beat forces your feet to move along with it. Meanwhile, "What You Know" brings distorted tones and a classic techno groove along with some ominous elements that will have anyone bumping along with them in no time at all.
Listen to The Afters on Spotify or your preferred platform, and let us know what your thoughts are on these tunes from Diamond Dallas Tex in the comments.
Stream Diamond Dallas Tex – The Afters on Spotify:
---
Diamond Dallas Tex – The Afters – Tracklist:
Girls
Elevate
What You Know
Work My Body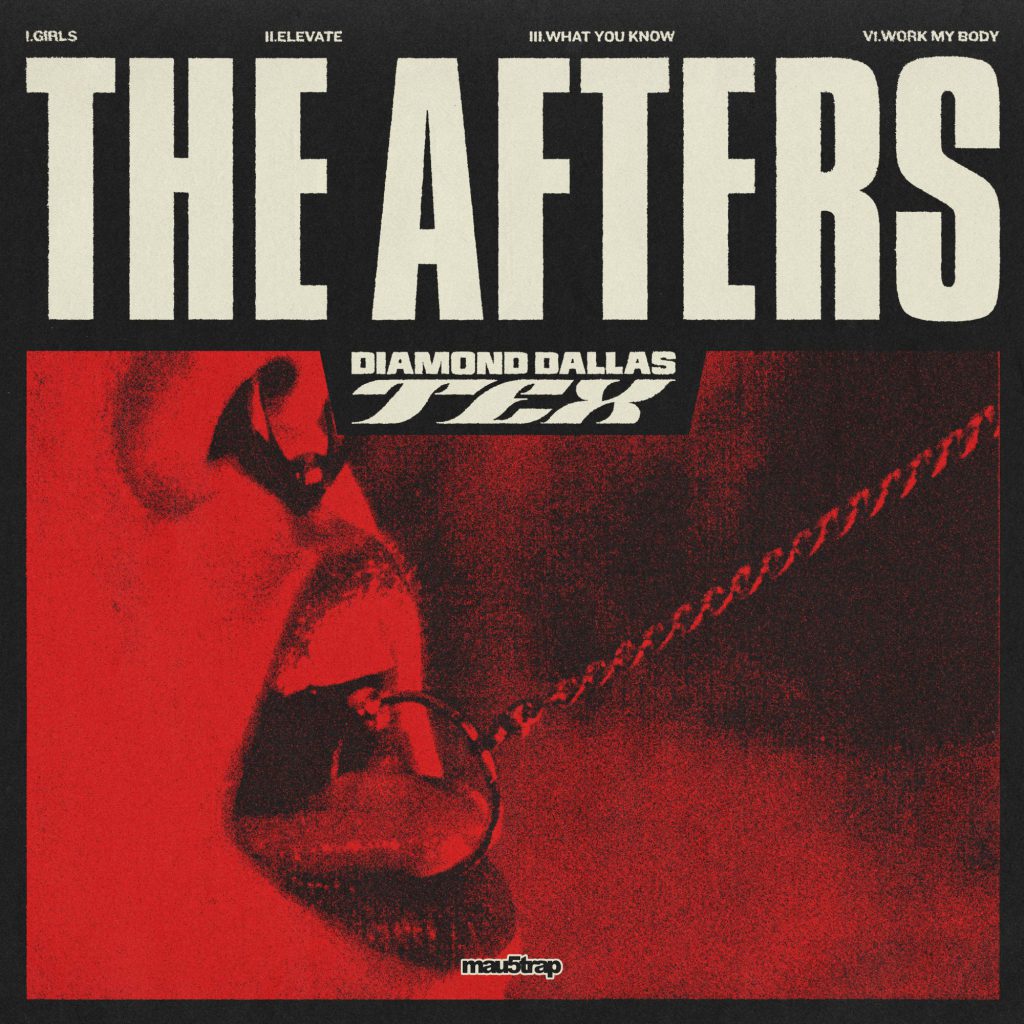 ---
Follow Diamond Dallas Tex (Lil Texas) on Social Media:
Website | Facebook | Twitter | Instagram | SoundCloud | YouTube