CID caught up with us at EDC Las Vegas to provide some insight into his latest releases, how he's giving back to new artists, and more.
---
New York-based DJ and producer CID has made quite a name for himself over the years. His discography is littered with gems that range from his massive tune "Got Me Thinkin" which catapulted him into the upper echelon of the scene to collaborations with major artists like Kaskade, Don Diablo, and Dombresky. CID is also a master of his craft behind the decks and proves time and time again that he can captivate crowds, whether at renowned venues like the now-shuttered Output or massive festivals like EDC Las Vegas.
This year has seen CID continue on his path of dominating dancefloors with a flurry of releases that have landed on labels such as Repopulate Mars, Insomniac Records, Higher Ground, Catch & Release, and Armada Subjekt. These include everything from "How We Do" with Joshwa and "Where I Want 2 Be" to "Let Me Take You" with Westend and "OoooH" with WILL K, both of which have left listeners stunned.
Beyond his work as a DJ and producer, CID has also pressed on to actively support other artists rising through the ranks of the scene through his imprint Night Service Only. Launched during the pandemic, it has become a home for artists such as Chapter & Verse, MUUS, Cloverdale, and Black V Neck, among others.
CID dominated the decks at EDC Las Vegas once again this year with sets at stereoBLOOM and in the Allegiant Rave Hangar, and before he took the stage we had the chance to catch up with him. Listen to "Let Me Take You" with Westend on Spotify and read on for the full conversation.
Stream CID & Westend – Let Me Take You on Spotify:
---
Hi CID, thanks for chatting with us today. You're no stranger to EDC Las Vegas, but it probably doesn't look the same as when you first played here years ago. How does it feel to be back?
It's amazing. It's that one festival you get to yearly, and you're just like, "wow." It's hard to fathom how big it is. Especially this year, I think there are a lot of new artists and stuff. Joshwa, who I did a track with is playing tonight with me, but yesterday we were like, "let's go to the festival and check it out." To watch him be like, "this is insane," every two seconds… every year, it just feels that way – especially when you oversee the whole festival. It's just a moment.
Yeah, I've felt that multiple times this year, and it's been amazing. So you're playing two sets an hour apart? How do you curate the vibe of two sets so closely put together?
It's based on the type of venue, which is cool. One's at the Allegiant Rave Hanger, like a warehouse vibe, so I'm going to go more underground. I'll save my bigger records for stereoBLOOM.
That kind of leads into my next question – do you curate it based on size? Or like the dynamics of the audio?
Yeah, 100%. If I'm playing a club show, I will always play more clubby tracks. When I'm playing a festival, I still want it to be my sound and identity but just cater to the bigger energy happening in the set.
On the release front, you recently dropped, "Let Me Take You," with Westend. Can you tell us how that collaboration came about?
I forget how we first connected, but it was before the pandemic. He's from New York, and I started seeing his name popping up and thought he was super talented. So we got into the studio and did "Jumpin" first. And then we were like, "Okay, we did that one. It finally came out two years later," and we decided to make another one. 
It's just us in the studio having fun, and we learn a lot from each other. We're both very technical producers. It's cool to get in the studio with someone like that because he'll show me stuff, and then I'll show him stuff.
And with your experiences, you both know different nuances and strategies you've used over the years. Regarding collaborations, you've worked with many big names in the industry; who have been your favorites?
The people who helped me early on were the ones I appreciated so much. I wasn't a name, I was just a guy starting out, and these guys believed in me. Don Diablo was probably the first guy that I remember vividly. We connected on email, and it became a friendship because he's over in Europe, I'm in the States, and he's always up late – the guy works 24 hours a day. We would just have these amazing conversations. During the day, I'd work on something and send it to him, and then I'd go to sleep. He'd work on it and send it back. 
One of those records we did was called "Got Me Thinking" – that opened the door, and there were eyes on me. Tiesto followed me, which led to who I think really helped break me as an artist – Kaskade – because he also played it. Kaskade and I did records together, and then he took me on his Automatic tour so I cherish those collaborations.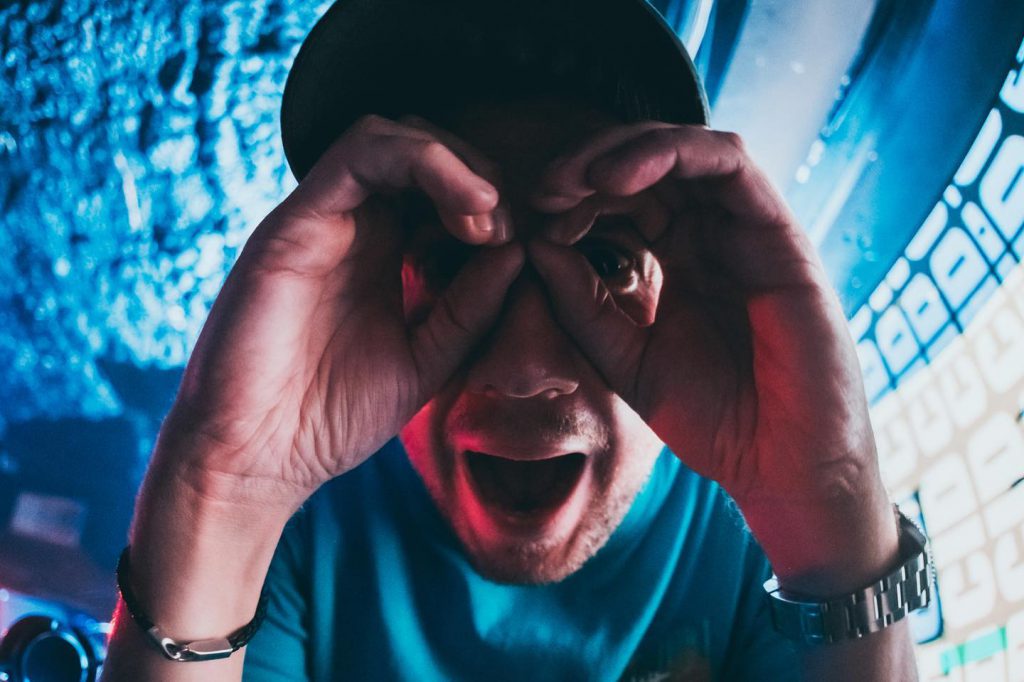 With your collaborations, you choose particular artists. Who are some artists you have been listening to lately, either for future collaborations or just up-and-comers in general?
I mean, Joshwa is one who got supported by Lee Foss and Repopulate Mars. He had a big track with them. Around the same time, I had one, and he DMed me and said, "Hey, man, let's make some music," and that started that relationship. This guy's a machine – every week, he's sending me five tracks. He's a great producer, a great guy. 
We're just in this phase where there are so many incredibly talented artists. There's a new wave of producers who are making high-quality stuff. Another one is DJ Susan. I'm the number one DJ Susan fan; I love that guy. Watching him and his homies building this platform in San Diego, they're doing crazy shows and watching him start to gain more traction is incredible. I definitely want to do something with him. 
There's another guy out of Florida named Galo, who is an incredible musician. He plays eight instruments and is a sick producer. He did a track with DJ Susan that I put out on my label, and now we have another one coming out in two weeks with just Galo. He came to New York, and they stayed over at my house for a day and played me some unreleased music. He had an unreleased playlist of 40-something songs, and I was like, wow, this is crazy.
So out of curiosity, how does it feel, knowing that you're helping artists the same way that others helped you?
Steve Angello was another one who, with SIZE, we did a couple of records together. That really helped me, and when I launched the label, it was that transition for me where I just wanted to make cool club music and help younger artists have a platform. 
That's been the goal with the label. I don't care if you have 50 followers or whatever. It's about the music and just trying to give these younger, smaller artists opportunities. Look at Black V Neck. We did a record early on, and they had Dirtybird support, and it's been incredible to see the way they've exploded.
I love the organic collection of creating music and making that space for others.
Yeah, it's a club label; that's all I want to do. During the pandemic, clubs weren't open, and in reality, with club music you need dance floors to help grow it – but I didn't care. I'm just going to sign stuff and put it out, and in a way, it really helped these artists to have a platform and also helped the label because we're feeding people with new music all the time.
Well, thank you so much for joining me. It was incredible to chat with you. 
Thanks for having me!
---
Connect with CID on Social Media:
Website | Facebook | Twitter | Instagram | SoundCloud | YouTube