Roger Shah invites all of us to join him on another sonic journey through the blissful summer atmosphere of Ibiza on Magic Island Vol. 10!
---
Roger Shah offered trance fans a journey back in 2008 with the debut of his Magic Island mix series. An ode to the one and only Magic Island, the compilation centers on the mood and atmosphere of the Ibiza music scene over the decades. Since 2008 the mixes have run the gamut of Roger's own numerous aliases to Chimera State, Der Mystik, Fast Distance, and Ciaran McAuley early on in the series. As the tales wove deeper into the heart of trance fans, we saw tracks by Dimension, Ronny K, Brian Laruso, and Dirkie Coetzee join in the fray.
Now, a couple of years removed from the last iteration, Roger Shah brings a new three-mix format into the equation for the tenth volume of Magic Island. The first two are unsurprisingly magic – honed and etched into the stone fabric of blending the best of the white island of the coast of Spain in the Mediterranean. The fearless atmosphere of Roger Shah's well-distilled lounge and club aesthetics plays through brilliantly.
On these two, Roger Shah taps on some familiar faces to join in the fray: Dennis Sheperd, Kristina Sky, Raul Pablo Sanchez, David Broaders, and Sergey Shabanov. There are of course new names that dot the mixes as well: Yelow, Sunflare, Cores & Zaffarano, Dominik Novak and Andy Cain all offer handiwork of their talents into the mix.
For mix three though, Roger went reflective. In his own words: "As we have now reached ten editions of 'Magic Island', I wanted to do something special and went down the memory lane of the previous nine to pick a kind of personal best-of for a series-to-date celebrating mix." So he did just that – selecting, shall we say, the greatest hits of his catalog of music over the past ten mixes. For those who never plunged into the tranquil waters of Magic Island or Roger's esteemed back catalog, the third mix will be a treasure to cherish and listen to.
Magic Island Vol. 10 is out now on Black Hole Recordings and fans can grab their own copies including physical editions. I recommend finding a cool drink (say a Mojito or a strawberry-mint spritzer if you can't enjoy the alcohol at the time) and find a nice spot to enjoy the softness of the sun as we embark into the summer. We can't all journey to Ibiza yet, but we can always keep a slice of it close by thanks to Roger Shah and the Magic Island experience he's given us over the decades.
Stream Roger Shah – Magic Island Vol. 10 on Spotify:
---
Roger Shah – Magic Island Vol. 10 – Tracklist:
MIX 1
Gabrielle Ag & Eric De La Vega – Bahia Nocturna
Clarks – Matira
Sunflare – Along The Shore
High Noon At Salinas – Tribal Kids
Rafael Osmo – Homeland
Rafael Osmo – The Low Space
Noah Shah & Brian Laruso – Distance
Guided Gratitude – Please Care
San Antonio Harbour – Coral Triangle
Balearic Session – Apalu
Rafael Osmo – The New World
High Noon At Salinas – It's More Fun In The Sun
Bob Memphis – What If
Raul Pablo Sanchez x Roger Shah – Nostalgic
Balearic Session – Elidor
Global Experience – Youtan Poluo
Noah Shah – Meteora
Cory Goldsmith & Adam Stark – Foris Venturi
Cores & Zaffarano – Liquid Dance
Roger Shah & Dominik Novak – Inside Out
MIX 2
Roger Shah & Yelow – Burasari (Magic Island 10 Intro Mix)
Thomas Benscher – Gratitude
Roger Shah & Kristina Sky ft. Emma Shaffer – Underwater
Alan West & Fanatic Emotions – Desire
Norex & Adwell ft. Grande Piano – Fallen Heroes
David Broaders – Sombre
Binary Ensemble – Yaadein
Eric Senn – Don't Look Back
Sergey Shabanov – It Was So Long Ago
Yelow – Pastel Dreams
Dennis Sheperd x Roger Shah x Adam Is A Girl – We Are One
Sergey Shabanov – Never Enough
Pierre Pienaar & Rob Dalby – Sinvula
Corrie Theron – Inside Of You
Fredd Moz – I'll Find You
Yelow – Malecon
Roger Shah & Rene Ablaze – Twisted World
Andy Cain – Let Me Go
Sunlounger – Hello Sunrise (Roger Shah Uplifting Sunrise Mix)
Sunlounger ft. Susie Ledge – Sail Away (Roger Shah & Yelow Mix)
Mix 3
Roger Shah & Aisling Jarvis – Call Me Home (Magic Island 10 Intro Edit)
High Noon At Salinas & Kyrst – Virgin Kyle Beach
Sunlounger & Eden Iris – Dancing With A Ghost
Sunlounger & Zara Taylor – Try To Be Love (Roger Shah Naughty Love Mix)
Roger Shah presents Sunlounger ft. Zara Taylor – Found (Original Club Mix)
Roger Shah & Aisling Jarvis – When You're Here
Sunlounger ft. Zara – Lost (Club Mix)
Sunlounger ft. Kyler England – Change Your Mind
Aly & Fila meet Roger Shah ft. Adrina Thorpe – Perfect Love
Roger Shah presents Sunlounger & JES – Glitter And Gold (Roger Shah Rework)
Roger Shah & Tenishia ft. Lorilee – You're So Cool (Roger Shah Big Stage Remix)
Roger Shah & Leon Bolier – Eden (Roger Shah Mix)
Roger Shah ft. Chris Jones – To The Sky (Club Mix)
Roger Shah presents Savannah – Body Lotion (Inspirations Mix)
Roger Shah & Moya Brennan – Reasons To Live (Uplifting Club Mix)
Roger Shah & Signum – Healesville Sanctuary (Roger Shah Mix)
DJ Shah ft. Adrina Thorpe – Back To You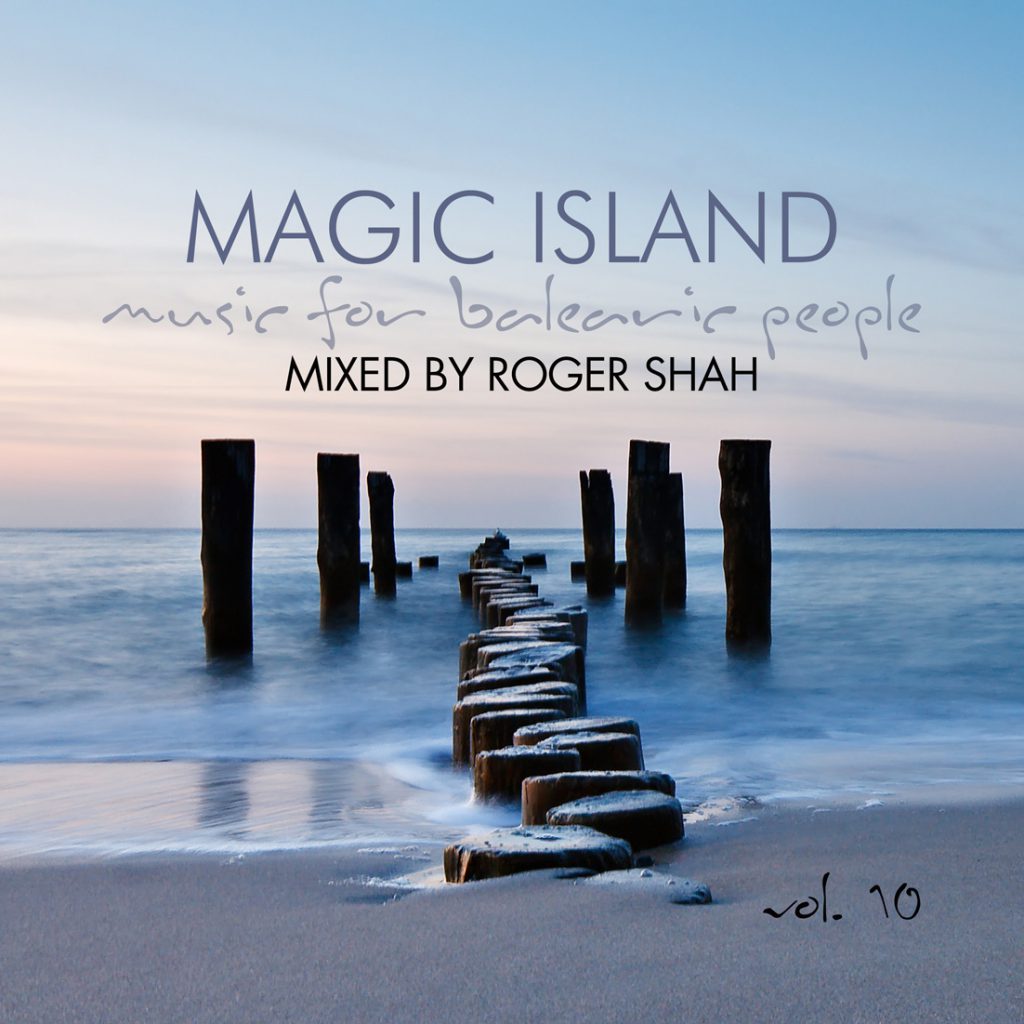 ---
Follow Roger Shah on Social Media:
Website | Facebook | Twitter | Soundcloud | YouTube