Basscon Records enlists the greatest artists worldwide to convene on their brand-new compilation series, Devotions: Chapter I.
---
A little over a year ago, Basscon Records introduced a brand-new concept called the Basscon: Recon series. They searched far and wide for the next rising superstars of hard dance and put them together on one compilation album – and the first edition was met with great success, even prompting a second volume. Today, Basscon Records continues to move into the future by gracing fans with another new compilation dubbed Devotions: Chapter I.
This compilation takes inspiration from the Recon series because Basscon included some rising talent, but this album is more about highlighting the highest quality of hard dance music. It features artists like Kreation, Novakaine, HPNOTIC, LINK, DVRGNT, and more found within its tracklist and only further proves the future is bright for the harder styles.
Crank that volume up and enlighten yourself with Devotions: Chapter I on Spotify or your preferred platform and read on for a deeper dive into the tracks!
Stream Basscon – Devotions: Chapter I on Spotify:
---
Devotions: Chapter I is full of incredible records and even more incredible producers that are the masterminds behind them.
From veterans to newcomers to the best in American Hard Dance, this album has it all, starting with a hard trance tune from Subshock & Evangelos titled "Crash & Burn." DJ Thera then takes us back in time on "Tranceportation" with some old-school hardstyle inspired by heavenly trance melodies, as the name suggests. Being the most experienced veteran on the compilation, it felt right to have DJ Thera be the one to hit listeners with a blast-to-the-past to explore the roots of hardstyle.
Two of Australia's brightest talents, Suae and Technikal, team up on "Dance With The Groove" to deliver a bomb of a record full of crunchy kickdrums and retro-sounding melodies. Next up is the first of many American Hard Dance talents as LINK seeks to get the party started with a bouncy, fun, and high-energy record titled "SURRENDER." He cranks up the tempo and includes reverse bass kick drums and a melody so infectious that listeners have no choice but to surrender and dance the night away.
HPNOTIC then showcases her hypnotic style on "Satellite" with a powerful and piercing melody that takes listeners straight to the pearly gates of Hard Dance Heaven, backed by deep kickdrums that encapsulate the classic hardstyle sound. The second drop keeps the same tempo, but she opts to switch kickdrums to mimic the happy hardcore style and take her euphoric sound to the next level.
Basscon did their homework and enlisted one of America's highest quality producers in Novakaine with his record "Falling Stars."
"Falling Stars" is a personal standout because apart from being an absolute smasher, Novakaine does a fantastic job at telling a story and conveying a plethora of emotions in one song. Before earning himself a spot on this album, Novakaine released on labels such as TC Labs and OneSeventy, making it only a matter of time until a label in his backyard noticed. After this release, it's an uncontested fact that he's someone that fans should keep an ear on in 2022 and beyond.
Basscon Records newcomer Lucky Rabbit sends an uplifting and positive message on "Grow" about not giving up and always being there no matter the struggle.
It's always a nice treat to listen to a song that sends a positive message as it can help the most unlikely listener going through tough times. Lucky Rabbit also delivers some banging reverse bass and an electrifying melody that carries the record and gives it character. Throughout the year, Lucky Rabbit has had the honor of officially remixing "Come Running" by Darren Styles and even earned herself a release on Dirty Workz's sub-label Wolf Clan. Stay tuned to her frequencies and experience her growth first-hand.
The final American artist to grace this album with their presence is Kreation. This year alone, the young producer has released on DWX Copyright Free and DYEHARD Records and now seeks to raise his stock with his latest tune, "Dreamland." This track keeps it pushing, starting with a massive hard psy drop before unleashing into aggressive kickdrums and drifting screeches. Kreation then introduces soft vocals that emulate the feeling of floating through the air with a beautiful melody that makes you think you really are dreaming.
This album ends with a bang as Basscon brought on another Australian producer, but this time from the raw side of hard dance.
DVRGNT brings his signature kickdrums to take listeners on one final journey through the hardest sounds known to man on "MAKE IT RIGHT." The first drop will completely obliterate speakers on any dancefloor, and DVRGNT ties everything together nicely at the end with an uplifting melody that will have listeners praying to the hardstyle gods for more.
While the Recon series focused almost exclusively on up-and-coming talent, Devotions has so far been about showcasing quality no matter the name.
One key takeaway from this album every listener should leave with is that America has an abundance of unique producers, and their efforts are finally being recognized by the hard dance giant in the States, Basscon. It seems as if American Hard Dance has finally grown enough to where that bubble is about to burst and the flood gates will open to introducing a golden era for the scene.
---
Devotions: Chapter I – Tracklist:
Subshock & Evangelos – Crash & Burn
DJ Thera – Tranceportation
Suae, Technikal – Dance With The Groove
LINK – SURRENDER
HPNOTIC – Satellite
Novakaine – Falling Stars
Lucky Rabbit – Grow
Kreation – Dreamland
DVRGNT – MAKE IT RIGHT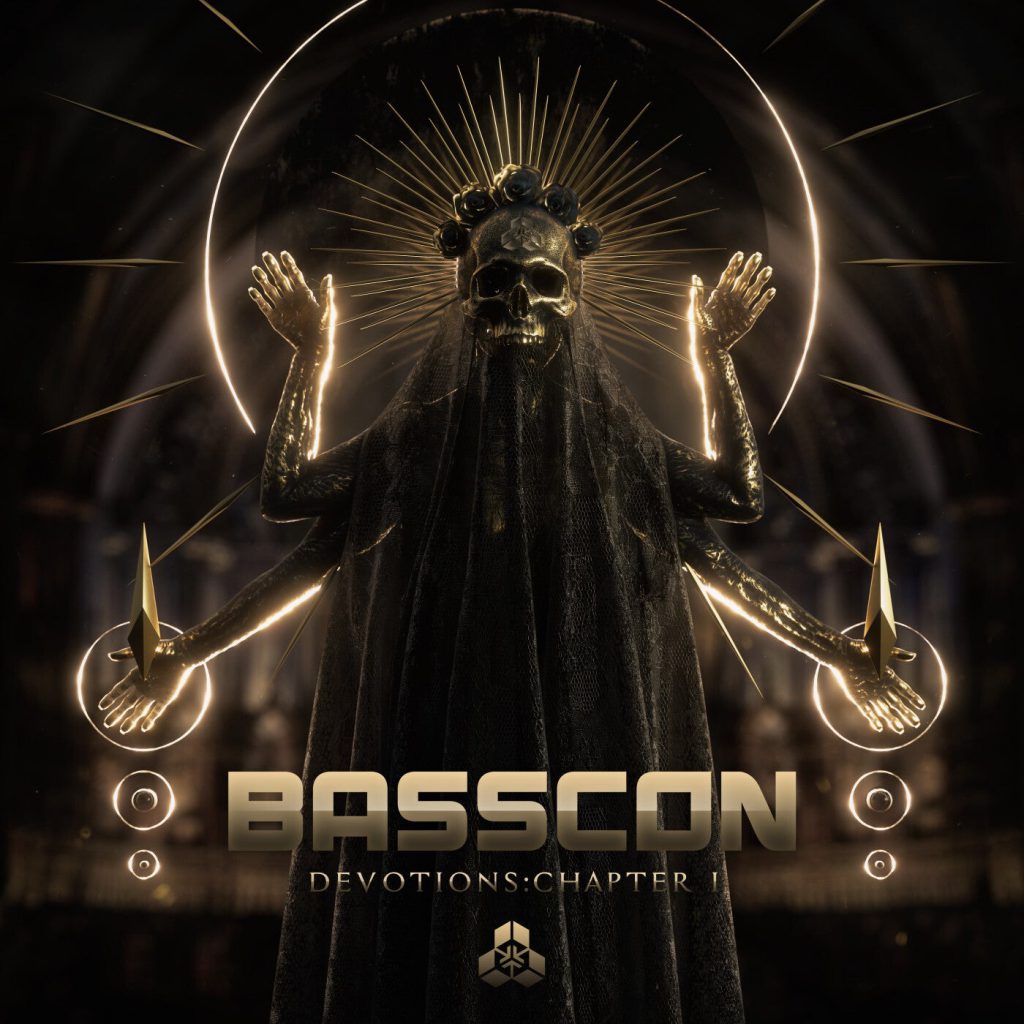 ---
Follow Basscon on Social Media:
Website | Facebook | Twitter | Instagram | YouTube | Twitch | Spotify