LA's own Warden delivers two peak-time techno bangers on his brand new EP, Mind's Gone, out now on Gain Plus!
---
We're feeling downright mental for house and techno master Warden. As a student of the ICON Collective, his passion to make you groove is something he doesn't take lightly, as he consistently shifts the rave atmosphere to full tilt with every new offering. Just take a listen to tunes like "Bad Boy," "Connection," and Let Go and you'll be met with a deep burn that spreads unapologetically through your brainwaves. This couldn't be more apparent than it is today with his brand new EP, Mind's Gone, a two-track boiler that will have you dripping in sweat and begging for more!
If you're ready to let the derangement take over, you're going to need to feed the soul what it needs to survive. So, in order to retain your wits, Warden drops off a little self-help tool called "Find Ur Self." This track drips with old-school rave vibes, and the classic vocals may be just what you need to find the boost of energy to fight away the demons. Of course, there's no shortage of shadow-soaked tech madness, which blends flawlessly with vibrant percussion details that will have you flying high!
Now that you've developed your inner strength, hold on for dear life because "Mind's Gone" kicks off with a disturbing chug that may just shake the club clear off its foundation. There are vocals that appear far off in the distance, as if your subconscious was reaching out to warn you of impending doom. Then, out of nowhere, high octane synth flares pierce straight through the brain's frontal lobe, pulling you deep into the dark as you lose yourself to the chaos. As the track ebbs and flows you'll find that there's no escape, and once you've accepted your fate, it's time to dance like there's no tomorrow.
Are you ready to lose your mind to the rhythm? Grab your copy of Mind's Gone on Beatport, stream the EP on Spotify, and let us know what you think in the comment section!
Stream Warden – Mind's Gone on Spotify:
---
Warden – Mind's Gone – Tracklist:
Find Ur Self
Mind's Gone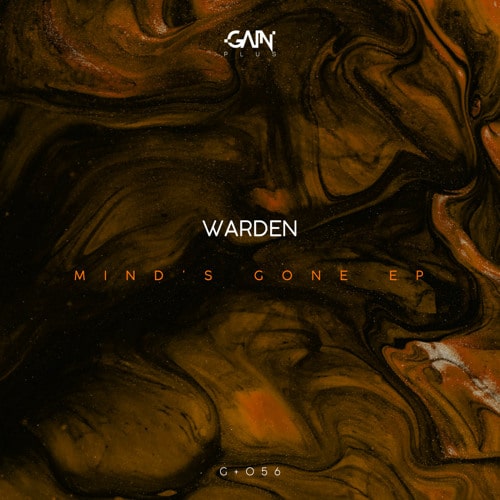 ---
Follow Warden on Social Media:
Website | Facebook | Twitter | Instagram | SoundCloud