We caught up with Warden to chat about his progression as an artist, his recently released EP Emerge, and more!
---
Hailing from the Pacific Northwest and dominating the dance music scene with his signature blend of house, techno, and bass, Warden is quickly becoming a force to be reckoned with. First catching our attention with the release of Acsension back in 2017, he put us under his "Control" back in September and left a lasting impression with his most recent EP, Emerge.
On Emerge, Warden shows off the growth he's experienced as an artist as he takes hard-hitting basslines and classic house sounds to create an infectious style that attacks from a variety of different angles. Aside from his original work, he also put his spin on tracks from other artists in the scene like Virtual Self and Oliver, giving them a solid twist that only further brings his style front and center.
Coming off a big year and with a bright future ahead of him in 2019, we caught up with Warden to get a closer look at his Emerge EP, thoughts on the scene, and so much more. Listen to his exclusive guest mix below that is stocked full of some absolute bangers and read on for our chat with this rising star.
Stream EDMID Guest Mix 147 || Warden on Mixcloud:
---
Congrats on the release of your latest EP, Emerge, which was unleashed back in October and was a bit darker and moodier while filled with some heavy drops. As someone who has roots in a variety of genres, what led you to drift to this sound?
Thanks guys! For the past couple of years, I have been getting into a lot more techno. It started with Boys Noize releasing his label compilations Miami Noise 7. It was so different than anything I've heard before so I loved it. Also, I've had a love for him and Gesafflestein so honesty it felt really natural to go this direction. The first two EPs I put out each had a weird midtempo track in it so I was already experimenting with that sound.
From the release of Ascension to Emerge, how do you feel you've grown as an artist? 
I feel like I'm more myself now. Ascension was really fun I just kind of grew out of it after. It was always a struggle for me to write that stuff I spent a lot of time fighting tracks but now everything comes out natural. I forgot that having music was supposed to be fun so I was I just kinda stopped writing it.
Have you ever experienced writer's block when you're working on some new music, and how have you been able to get through it? 
Yes, I have. Something I do when I feel like I'm in a rut is just not write music. I can't force myself to make something especially when I'm not in the right head space for it. If I'm in a bad mood and I'm making music I'll continuously be like "nope this sounds bad, this is bad, fuck this" and that's when I'll realize okay its time to take a break. Even if it's for a few days. Also going to concerts (not clubs) or to an art gallery is also just a good way to keep your creative brain inspired.
Aside from your originals, you've also put your touch on tunes like Virtual Self's "A.i.lien" and more recently Oliver's "Night is on my Mind". Is there a certain method to how you select the tunes that you put your spin on? 
Honestly, they're the tunes I'd play in my sets anyway so I decide to put my own spin on them! Or it's just a track that I really really like and have to find a way to make it fit with what I make.
In a past interview, you stated your thoughts about oversaturation in the music scene and how artists sometimes are more concerned with things other than their music. Do you still feel that's a prevalent issue in the scene or has that attitude shifted?
[Laughs] Yeah, I honestly just don't pay attention anymore really. I guess I just care less? There are lots of artists I like and I follow them but other than that I don't like to pay too much attention because I worry about it skewing my view and influence on the scene. If I didn't have to have Instagram, Twitter, and Facebook for my career I don't think I'd even be on social media.
Earlier this month you announced that you're bringing back the Warden's World playlist on Spotify. What can fans expect to hear when they tune in each week and which artists have been your favorite discoveries recently? 
Yes, I'm so happy to be doing it again! I've been listening to a bit of punk/rock lately so I've been digging around. One of my favorites discoveries is this  Australian band called Amyl and the Sniffers. Check out this song Some Mutts it's amazing. Really fun stuff.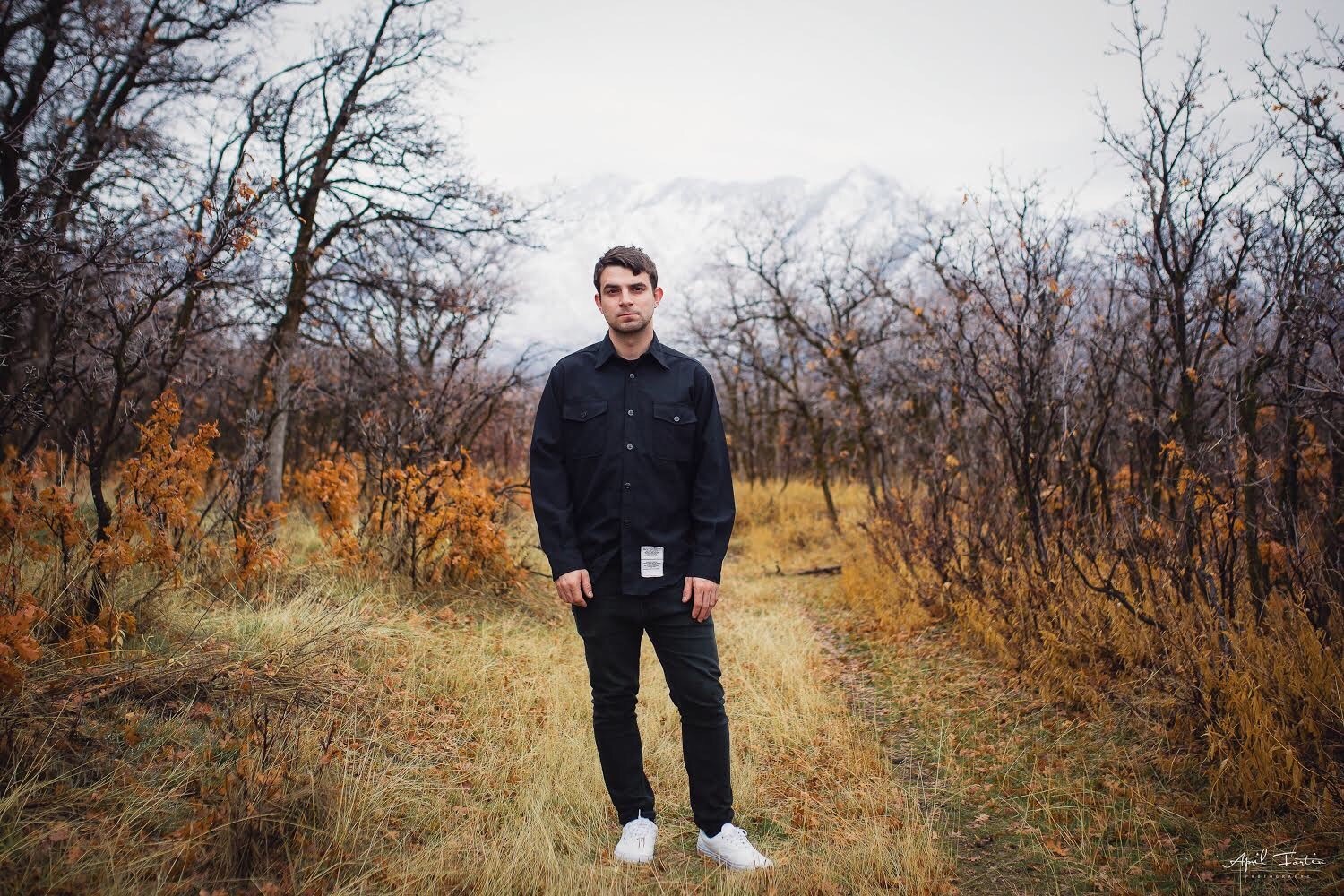 Last time we spoke you mentioned you love reading comic books! Are there any specific ones you've picked up recently that we should check out? 
Actually, my friend recently let me borrow this manga series called Blame! and it's really cool. There's a Netflix adaptation of it that's also really cool as well.
It's a late night in Los Angeles and you're looking for some food to satiate your appetite. Where's your go-to spot right now and what's your order going to be?
Oh wow, good question. There have been a few times when my friends and I have actually Postmated Pizzaoki (Steve Aoki's delivery pizza) and it's great post-party food. We get the "No Beef" and I love it.
Finally, with 2018 in the rearview mirror and 2019 quickly approaching, do you have any goals for the new year that you'd like to achieve?
Yeah, I really want to play New York, Boston, and D.C. next year. I've been dying to play the east coast so hopefully we can make that happen! I also wanna make sure I have a track coming out once a month so get ready.
---
Follow Warden on Social Media:
Website | Facebook | Twitter | Instagram | SoundCloud