Alison Wonderland and the supporting artists who joined her at The Shrine brought a beautiful night of music to Los Angeles.
---
Social media buzzed when Alison Wonderland announced that she was set to return to the stage this year and embark on a North American Tour that was set to bring plenty of fantastic artists in support. Add on the fact that her latest single from her forthcoming album Loner, "New Day," had also recently caught fire and that I hadn't seen her in nearly three years – and her show at The Shrine in Los Angeles quickly became a must-attend for me.
My group and I arrived shortly after Quiet Bison, who continues to ride the wave of his debut album Dawn, had started his set and The Shrine was more packed than expected. The energy was palpable as he played his unique tracks that explore everything from experimental sounds to bass beats, and he kept everyone hyped with his stage presence as well.
You could definitely tell Quiet Bison was in his element, sometimes running around the decks to make it time for a transition after having jumped off the front ledge of the stage. He made one final walk across the front of the stage to wave goodbye and off he went. While experimental is not necessarily my favorite, this was a set I would be happy to catch again in the future.
Related: Be sure to check out our full album from Alison Wonderland at the Shrine on Facebook!
Then, the lights got really low as Manila Killa was about to start.
It had also been a long time since I had seen Manila Killa, so I wasn't sure what to expect, but this one ended up being one of the most diverse and well-blended I've caught yet. The emotions of the crowd bubbled over when he dropped a remix of "Love Tonight" by Shouse which blended into another remix of "Sun & Moon" by Above & Beyond and then slowed down to create a beautiful moment. If you haven't caught Manila Killa lately, I highly recommend you do so.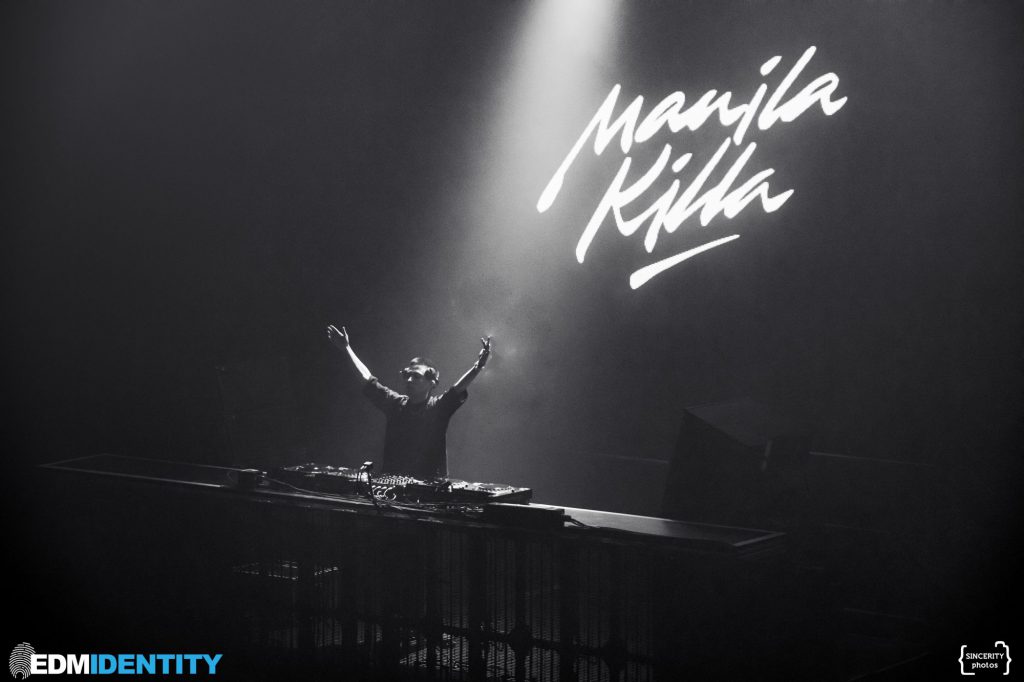 It was time for the main event and the crowd slowly began chanting Alison Wonderland's name
The lights dimmed once more and the anticipation for Alison Wonderland was at its peak. She opened with "Turn Back Time" and we were off to the races as she then bumped the night into an absolute party. The crowd's energy was kicked up another notch when she let us know that she was ready to fuck us up on a spiritual level, and boy were we ready for that.
As her set continued two drummers and violinists were stationed behind the decks to give some additional live elements to the performance. This was bolstered later on with her showcasing her own skills on the strings as she graced everyone with a performance on her electric cello, which only further made this night one that was special. Throughout the night she sang live vocals, danced around the entire stage, and so much more.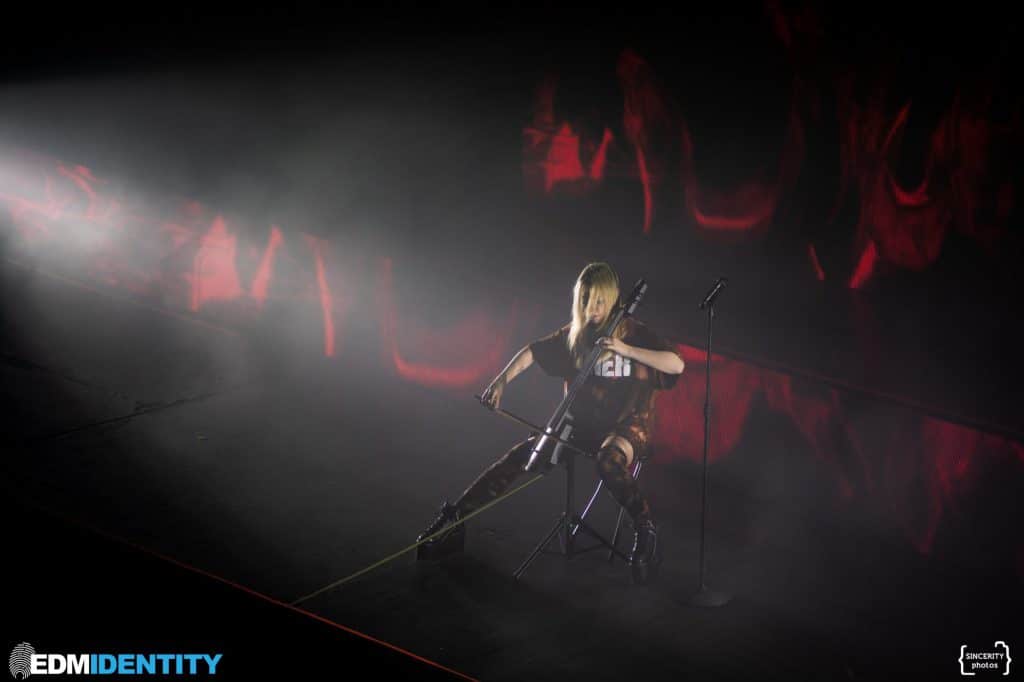 The venue was filled to the brim so towards the end we made our way closer to the exit to finish out the night.
Leaving the balcony, we headed down to the back area to catch the last song. Alison Wonderland closed with "Ocean Drive" and it was a spectacular way to bring the night to a close. Between the live vocals, the vibrant graphics, the live instruments, and of course her energy while on stage, this show really had everything that her fans could have wanted. Then, she thanked everyone who was present, saying that she would never take this audience for granted – and she really showed that emotion throughout her performance.
The first time I saw Alison Wonderland was at a small festival in the Midwest, so it was heartwarming to experience a show in an even larger capacity after she had her glow up. Her genuine energy and gratitude for the journey really showed that night, and if you haven't decided on if you'll be catching her on tour, I definitely urge you to do so.
---
Follow Alison Wonderland on Social Media:
Website | Facebook | Twitter | Instagram | SoundCloud